A special National Investigation Agency Court (NIA) on July 1 cleared all charges against Assam activist Akhil Gogoi under the Unlawful Activities (Prevention) Act for his alleged role in the violence of the Anti-Citizenship Amendment Act protest.
In a 120-page order, the court established that due to lack of evidence pertaining to the charges, the court will be releasing the Assam activist.
The court said, there was no prima facie material to frame charges against the accused and the justice demands the accused to be discharged without making the accused suffer by process of trial.
The court expressed disappointment with the investigation authority. It stated that the National Investigation Agency (NIA) is considered a prime investigation agency.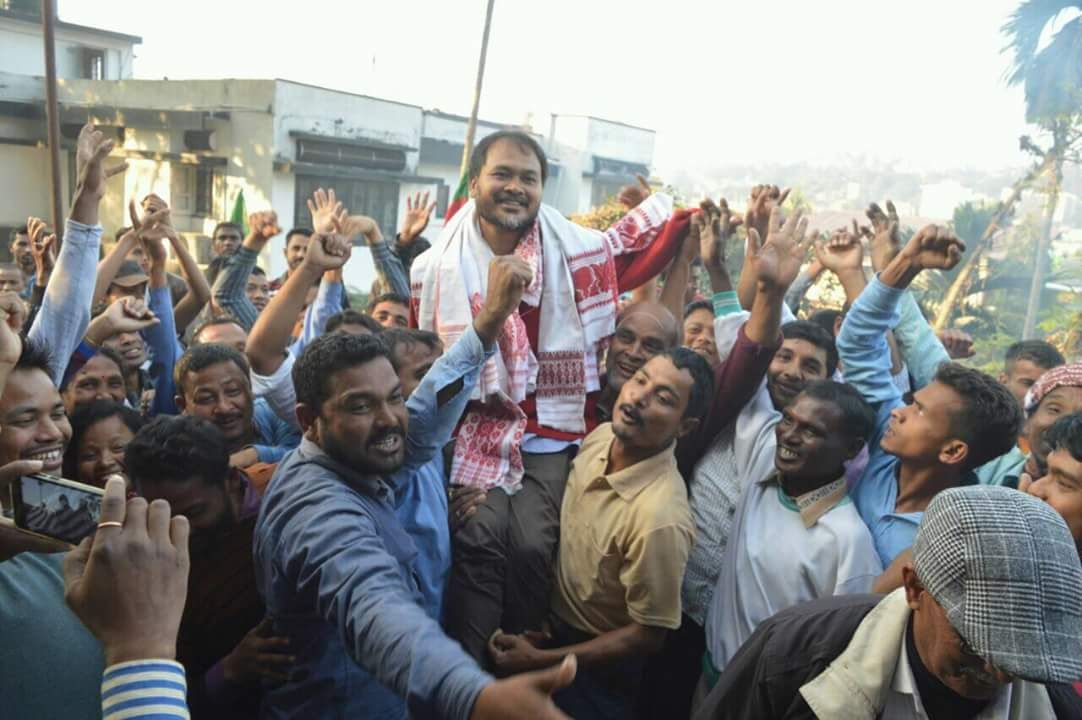 The agency is entrusted with the task of protecting the citizens of the country and hopes that the high standards of the agency are upheld while performing its duties.
After his release, Gogoi stated to the media that the government is misusing the UAPA and NIA. He said his release from detention is significant for the entire nation.
He visited the house of Sam Stafford, the 17-year-old student who died in police firing at the anti-CAA protest in December 2019, to offer condolences to his family.
Shantanu Borthakur, Mr. Gogoi's advocate stated that the other three charged alongside Akhil Gogoi – Manas Konwar, Dharjya Konwar, Bittu Sonowal were also released on Thursday.
The president of the Raijor Dal party was admitted to the Gauhati Medical College and Hospital after testing positive for Covid-19 in July 2020. He developed other health complications, due to which he was admitted to the hospital for a longer period. He was granted a 48-hour-parole last week to visit his ailing mother, Priya Gogoi.
On December 12, 2020, Akhil Gogoi was arrested in Jorhat during an anti-CAA rally. The Chandmari FIR claimed that Gogoi had secretly merged his organization, Krishak Mukti Sangram Samiti, (KMSS) with the Revolutionary Communist Centre and with the banned Communist Party of India (Marxist). On June 22, the court had cleared a similar allegation against him filed in Chabua police station.
The NIA had filed two cases under sections of the Indian Penal Code and Unlawful Activities Prevention Act (UAPA).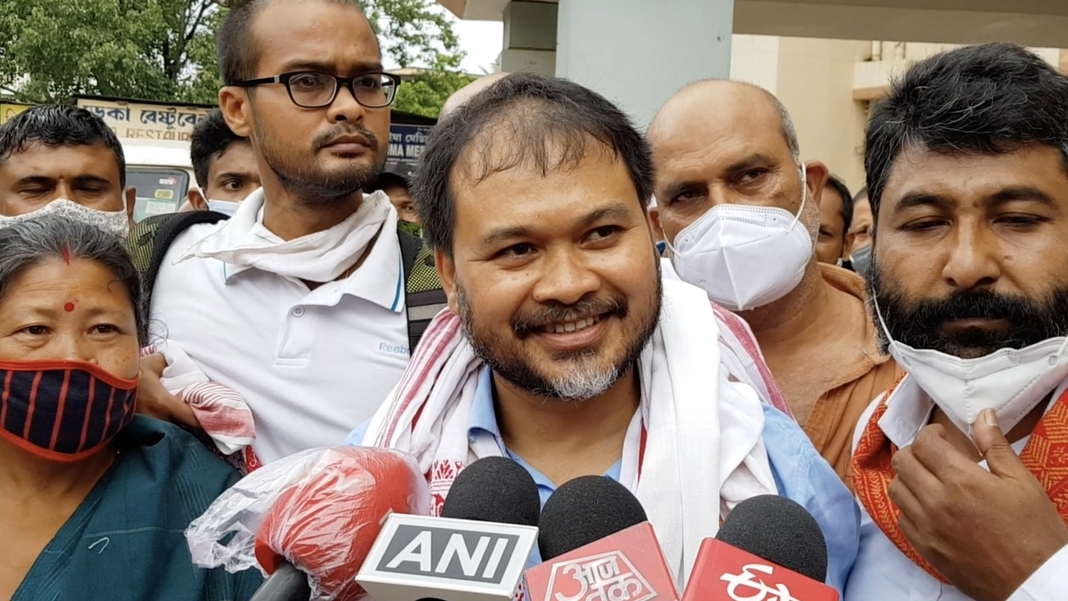 The cases levied against him pertained to sedition, criminal conspiracy, promoting enmity between groups on grounds of race, religion, language, residence while supporting terrorist organizations and comprising the national integrity. All charges levied against him are subsequently cleared.
Akhil Gogoi is a farmer activist agitating for the rights of peasants in Assam. He has raised awareness about the land rights issues, dam projects, and eviction conducted for land purposes without providing rehabilitation. He is the leader of Krishak Mukti Sangram Samiti (KMSS) founded in 2005.
The organization creates awareness about various land-related subjects, corruption in government departments, land rights, right to information (RTI) among many others. He is also the president of the newly formed Raijor Dal Party in October 2020.
Also Read: Antarctica's High-Temperature Record Of 18.3 Degrees In February 2020 Has Been Verified And Validated By WMO