Assam Congress has announced that it is no longer in ties with partner All India United Democratic Front (AIUDF). 
The 10-party 'Mahajot' is suspected to collapse as the state Congress members have written to the top cadre demanding to break alliance with Hagrama Mohilary's Bodoland People's Front and Badruddin Ajmal led-AIUDF.
A core committee meeting was held on the agenda. The meeting concluded that the continuous praise for the Bharatiya Janata Party and Chief Minister of the state by AIUDF members have baffled the Congress members. 
Bobbeeta Sharma, the chief spokesperson of Congress mentioned that the AIUDF leaders continuously and mysteriously praising the BJP and chief minister of Assam, Himanta Biswa Sarma, has painted a different perception among people about Congress.
She further mentioned that the core meeting conducted was a thorough discussion on the topic. After the discussion, the members of the Assam Pradesh Congress Committee (APCC) decided to unanimously pass a decision to break ties with AIUDF and exclude the party from the Mahajot alliance. They will be sending an intimation to the All India Congress Committee (AICC) based on the discussion.
They also discussed the Bodoland Front in the meeting, she mentioned that Bodoland People's Front has expressed unwillingness to remain in the 'Mahajot.' Hence, they will be sending an intimation on this matter to the APCC President and ask them to take up this issue with the top cadre of the Congress. 
Lok Sabha Minister Gaurav Gogoi had mentioned a few days ago that Congress should not be a part of the alliance. Instead, they will contest solo and focus more on implementing and increasing the grassroots of Congress in India. He mentioned that Congress had to leave several seats for their alliance in Mahajot which upset party members. Hence, the party should pay attention to the aspirations of the party members and contest solo.
The All India United Democratic Front reacted to the decision made by Congress. The party called the incident 'unfortunate' but also stated that Mahajot is a secular all-party alliance and the decision was 'one-sided.'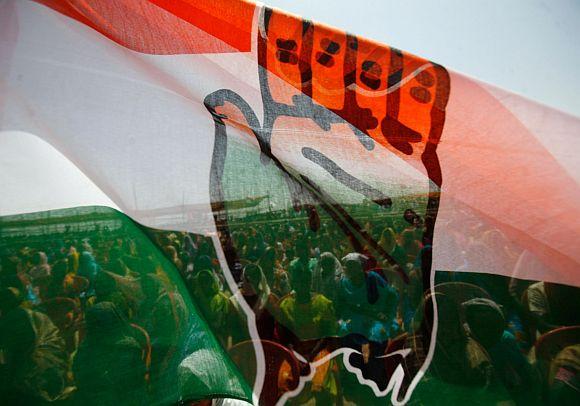 Md Aminul Islam, the MLA and organising secretary of AIUDF mentioned that the Congress is free to take its decision. However, the decision to break ties with AIUDF can be a historical blunder. As AIUDF had worked with Congress to oppose BJP's communal angle. 
He further stated that Congress cannot accuse the party of nexus. Since the decision taken by them was a pro-BJP strategy used by BJP elements in the party. These elements use Sivasagar's MLA and Raijor Dal's leader Akhil Gogoi to further heighten the tension in the alliance. The pro-BJP strategy was successful and Congress had to bear the loss.
Also Read:  Opposition Party criticizes ICHR for the exclusion of Nehru's photo from Azadi ka Amrit Mahotsav poster