Bollywood has made sure that our pandemic period has enough entertainment to not make us feel bored even for a short while. Bollywood celebrities and their controversies go hand in hand which, well is definitely the source of our endless entertainment! They have sparked some arguments which ended up being the highlight of the pandemic.
And trust the most of the content you'll see here will be of…guess?
Our queen Kangana Ranaut!
(Now you guess if I am being sarcastic here or not 🙂 )
Here are some of these most remarkable arguments to sum up the year 2020!
1) Kangana Ranaut vs Diljit Dosanjh
Diljit Dosanjh who claims himself king of Punjab, clapped back at Kangana Ranaut who made snarky remarks about an 82-year-old woman who was in favour of the farmers' protest.
As this woman belonged to Punjab, Diljit did not sit well with this. After a lot of name-callings and back and forth fight some claim that Diljit has the whole internet on his side.
Moreover, to prove his point, he went to farmers' protests to explain to people the importance of protest against the new law!
In a tweet, now deleted, Ranaut had claimed, "Ha ha ha she is the same dadi who featured in Time magazine for being the most powerful Indian… And she is available in 100 rupees. Pakistani journos have hijacked international PR for India in an embarrassing way. We need our own people to speak for us internationally."
Respected MAHINDER KAUR JI 🙏🏾

Ah Sunn La Ni With Proof @KanganaTeam

Banda Ena V Ni Anna Hona Chaida..
Kush v Boli Turi jandi aa .. pic.twitter.com/Ie1jNGJ0J1

— DILJIT DOSANJH (@diljitdosanjh) December 2, 2020
Aa JAA…
Kam Mai Hun Da Ni Karda ..Tuney Kitno ki Chaati Hai Kaam Ke Lie?

Mai Bollywood Mai Strugle ni karta madam..
Bollywood wale aa ke kehnde aa film kar Lao SIR 😊

Mai tainu das riha eH BOLLYWOOD WALE NI PUNJAB WALE AA

2 Dian 4 Ni 36 Sune gi.. https://t.co/KSHb45Xpak

— DILJIT DOSANJH (@diljitdosanjh) December 3, 2020
2) Kangana Ranaut vs Urmila Matondkar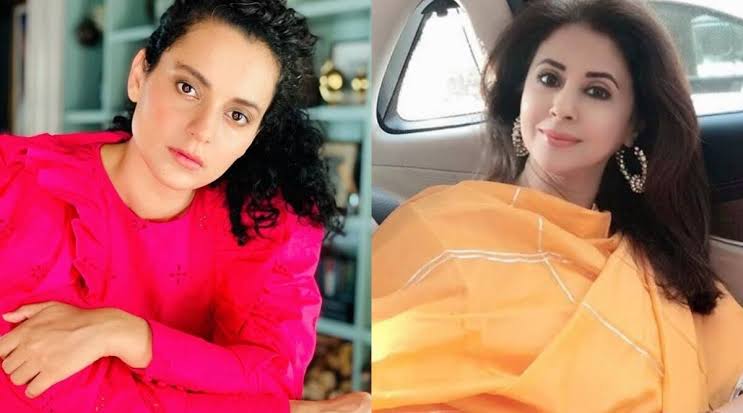 Kangana is on fire and attacking every other Bollywood star! Some ignore it while others do not take this well…
Urmila did not still well with Kangana's accusation of calling Bollywood the hub of drug links. In an interview with India Today's web, Urmila asked Kangana to question her own hometown which is an alleged origin point for drugs.
Urmil said:
"The entire country is facing the menace of drugs. Does she (Kangana) know Himachal is the origin of drugs? She should start from her own state. Why did this person who has been given Y-security from the taxpayers' money didn't give information about the drug nexus to the police?"
Kangana here crossed the limits by calling Urmila a 'soft porn star' which was not taken well by many celebrities including Swara Bhaskar!
Kangana said:
"I saw one very derogatory interview given by Urmila Matondkar. The way she was talking about me, pulling faces, making a mockery about my struggles, attacking me on the fact that I am trying to appease BJP for a ticket. One doesn't have to be a genius to figure for me it is not very difficult to get a ticket. Urmila is a soft porn star. She is not known for her acting for sure, what is she known for? For doing soft porn right. If she could get a ticket, why wouldn't I get a ticket?"
And Bollywood drama never ends!
3) Kangana Ranaut vs Taapsee Pannu and Swara Bhasker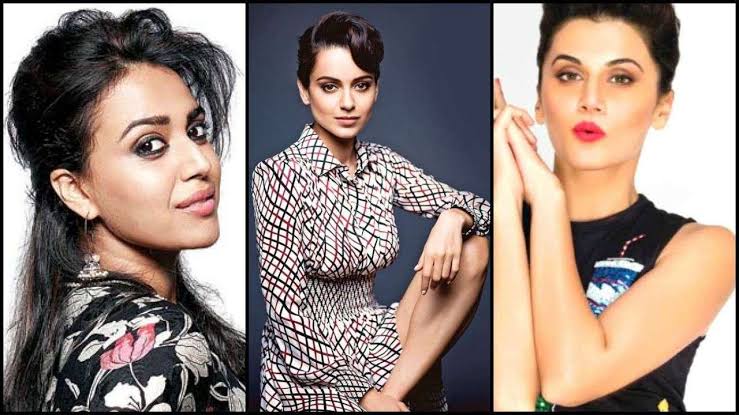 Well, give Kangana a chance to stab Karan Johar and wait for the result! Kangana called Sawara and Taapsee "B-Grade" actors and "needy outsiders" after the demise of Sushant Singh Rajput. Kangana claimed, these actors love Karan Johar and did not get a good role!
Taapsee and Swara obviously were not okay with this and clapped back!
Kangana's tweet:
https://twitter.com/KanganaTeam/status/1285143518512439296?s=19
Swara Bhasker's tweet:
" -Needy outsider
– B grade actress
(But) – better looking & better actor than Alia Bhatt & Ananya!" 🤓🤓
Net net I think this was a compliment! 😍🙏🏽
Thanks Kangana! I think u are gorgeous, generous & a great actor ! Shine on 🌻🌻🤩🤩#KanganaSpeaksToArnab #Nepotism @KanganaTeam https://t.co/fIg4i3Lz5F

— Swara Bhasker (@ReallySwara) July 19, 2020
Taapsee Pannu's tweet:
Maine suna class 12th n 10th ke result ke baad humaara result bhi aa gaya hai! Humaara grade system ab official hai ? Abhi tak toh number system pe value decide hoti thi na 🤔 #MaLifeMaRulesMaShitMaPot

— taapsee pannu (@taapsee) July 19, 2020
4) Sonu Nigam vs T-Series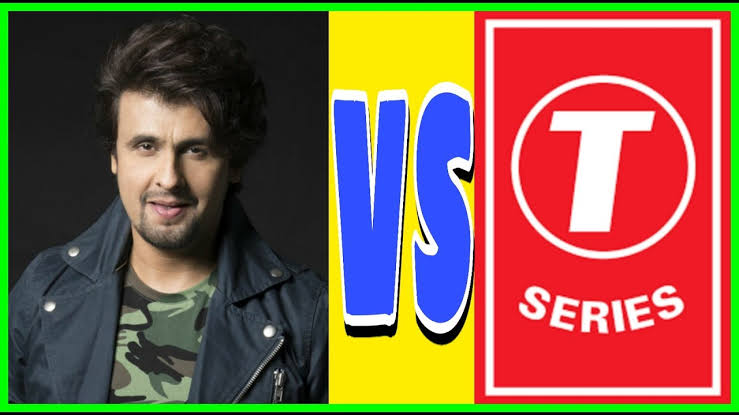 After the demise of Sushant Singh Rajput, Sonu Nigam shared a video on the internet saying,
he won't be surprised if the rate of suicide increases in the music industry!
In his following video, he claimed that the owner of T-Series, Bhushan Kumar, is nothing but a "mafia" of the music industry!
As the matter got out of hand and messier, Sonu Nigam's wife reported that Tseries gave Sonu Nigam "a break" and a legend like himself should take this as an opportunity to welcome the newcomer as this is nothing but a "visible problem."
5) Kangana Ranaut vs Kunal Kamra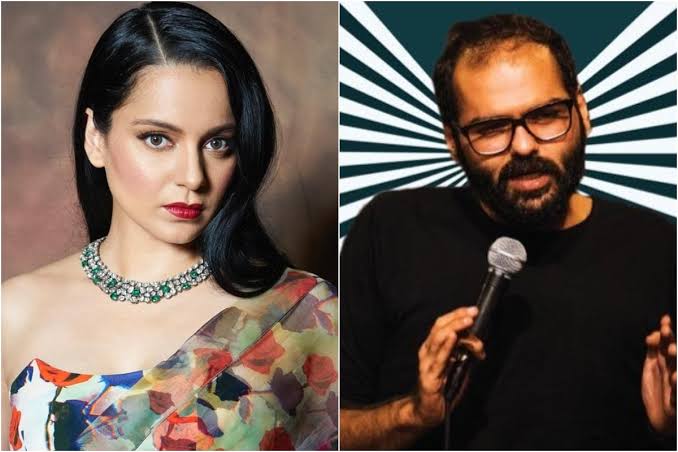 These days Kangana knows everything or she feels like she does! She said that it takes a 'spiritual core to recognize' delusions of the entertainment world! Well, Kunal tweeted or well clapped back in his fashion…
Wisdom via showman Jagga Jasoos AKA @SadhguruJV https://t.co/JDrQVKJYt4

— Kunal Kamra (@kunalkamra88) September 16, 2020
And obviously, Kangana being well Kangana would definitely not sit back!
Even she tweeted some nasty comments and well the whole thing turned into nothing but a fight!
https://twitter.com/KanganaTeam/status/1306102471329116160?s=19
https://twitter.com/KanganaTeam/status/1306109530934185984?s=19
Also Read: 10 Best Pakistani Dramas to watch in 2022