A 36-year-old Chinese national Han Junwe was apprehended by the Border Security Force (BSF) along the India-Bangladesh border. The individual was crossing the border without appropriate documentation. This caused a spark towards spy rumors. 
He was caught by the BSF at Border Out Post Malik Sultanpur in the Malda district. His first indication was to run, however, he was caught by BSF executives. He was brought for questioning at Border Out Post Mohadipur's office. 
Han was carrying electronic devices with himself. An Apple laptop, two Chinese SIM cards, Indian SIM cards, and a Bangladeshi SIM card, along with two iPhones. Along with electronic equipment, he was carrying some United States dollars, Indian rupees, and Bangladeshi Taka, along with two MasterCard ATM cards.
During the investigation, it was noted that Han seemed well-trained as he speaks fluent English. Aside from the electronic device which he carried, there were two visas in his passport. One for Bangladesh and the other for Nepal.  It appears that since Bangladesh shares a porous border with Bengal, Han decided to take this route instead of entering through Nepal. 
He tried to mislead the BSF interrogators by stating his motive in India was to conduct small cyber crimes. However, it appeared otherwise to the officials due to the discrepancies in his statements.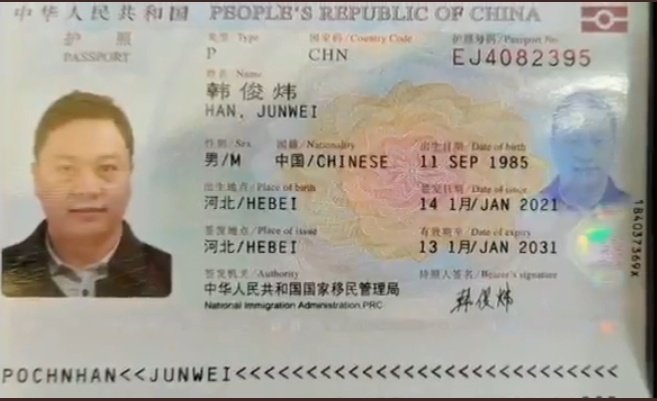 A BSF official said, "He had a visa for Nepal but seems to have decided to give priority to Bangladesh. The investigation, in this case, is more about security-related issues than cyber fraud of some kind. There are a lot of documents that prove he was trying to establish himself in India. He was already on the radar of the ATS in Lucknow." 
Han claimed he entered India for trade, however, the documents recovered from him prove otherwise. He had in possession several suspicious bank documents. He threw away the documents during the chase between him and the BSF. Over the last one and a half years, there is suspicion of him transporting nearly 1,300 Indian SIM cards to China. This may point that he was planning for a cyber attack against the government official websites, Indian businesses, and security websites. 
"The possibility of him being part of an effort to carry out a cyberattack against government websites, security agencies, and Indian businesses cannot be ruled out," a senior BSF official said.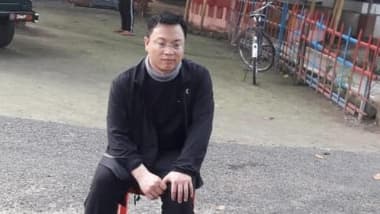 During interrogation, Han revealed he had been to India four times for business. He had visited Hyderabad in 2010, Delhi and Gurugram thrice in 2019. However, the passport recovered from him had only a Bangladeshi stamp. It appears that he might have used different passports on his earlier visits. 
He also claimed to be running a hotel in Gurugram by the name, 'Star Spring'. The staff at the hotel are Indians while some are from China. The hotel owner, Jaiveer Lohia, confirmed to the investigators that the accused had bought his hotel on lease in October 2019.
The lease papers confirm that a 10-year lease with 15 lakh rent per month was finalized. The lease was finalized between Hua Tong Behtar Vishwa Technology private limited, Hyderabad, and Jaiveer Lohia in which Junwe Han and Pottelli Prashant Kumar were shown directors of the firm.
He has been questioned by the Border Security Force (BSF), National Investigation Agency (NIA), and the Malda police. He is currently being questioned by the Special Task Force (STF) of Bengal. After which his custody will be handed to the UP Anti-terrorism squad (ATS) informed a BSF official.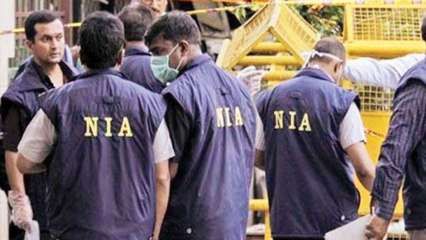 In China, Han hails from Hebei province. A blue corner notice was issued against him after his friend San Jiang was arrested by the Lucknow ATS earlier this year. 
"As the notice was issued against him, Han was denied an Indian visa when he tried to get into the country (India) again. This made him plan a route through Nepal or Bangladesh and accordingly, he reached Dhaka and took the route to Malda via Chapai-Nawabganj district of the neighboring country," said the officer of an intelligence agency.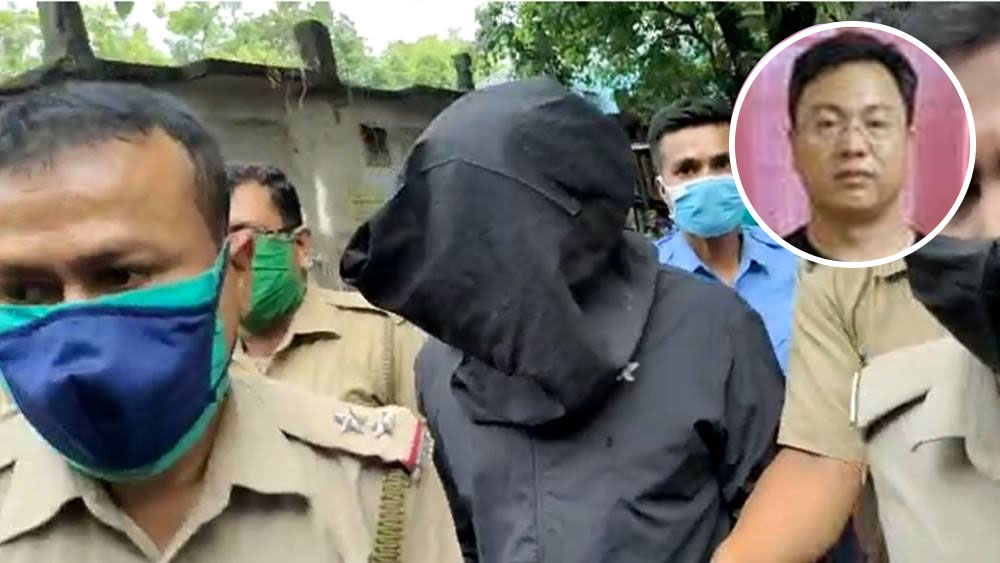 He was handed over to the Malda police. He was presented in court the following days. The court sent him to custody till June 17.