The Congress working committee meeting was held today and some important points were addressed in the meet. According to sources, Rahul Gandhi might consider returning to the post of party president after several leaders like CM of Punjab, Rajasthan, and Chattisgarh, and former defence minister AK Antony.
There were a lot of statements made to urge the Kerala MP to make a comeback. It came after his registration from the post over the 2019 defeat in elections.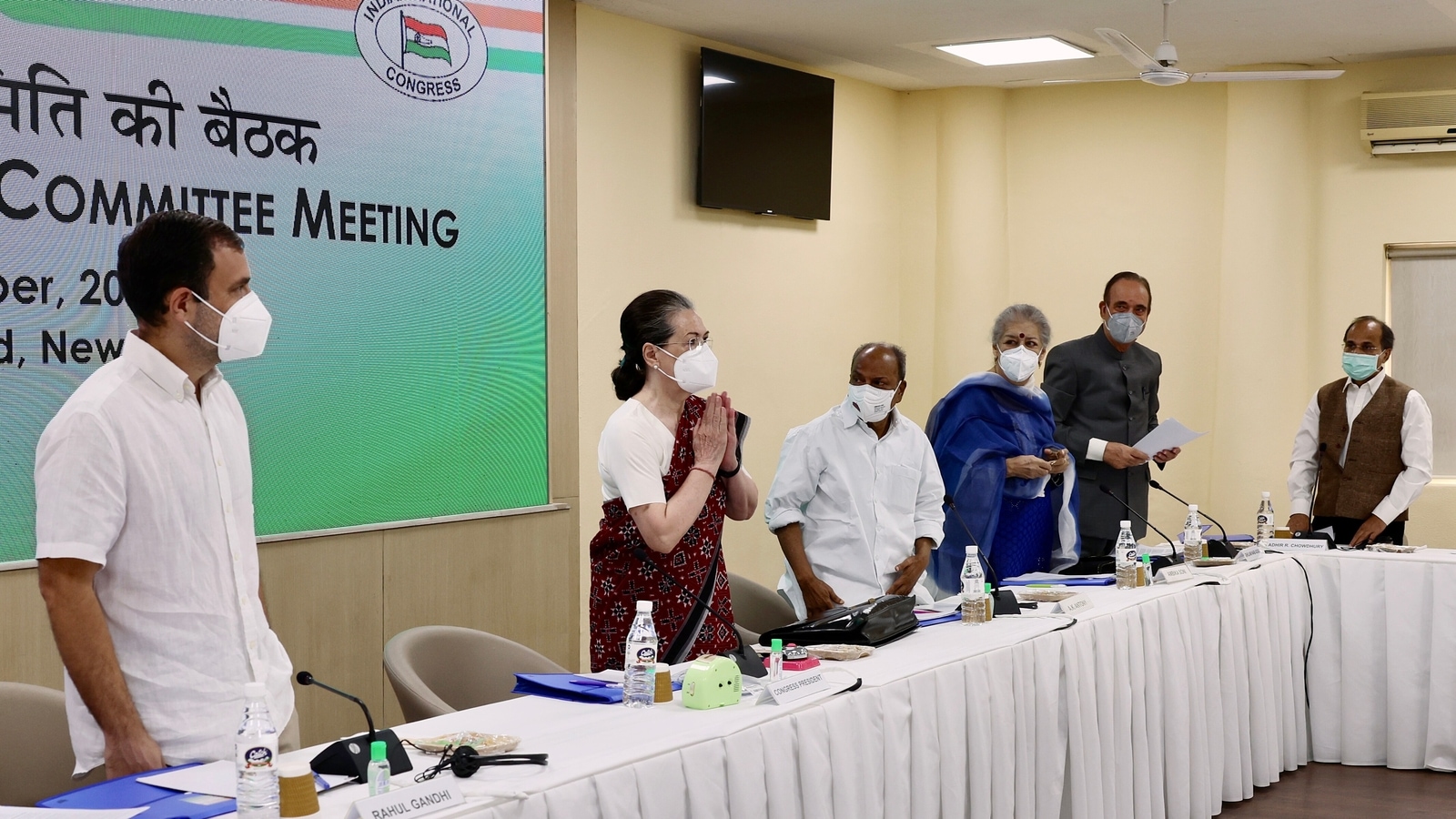 The Congress President Sonia Gandhi also stressed her position as the full-time Congress president after the internal criticism in the party. She also hit back at the G-23 leaders after they publicly called out the lack of leadership in the crisis.
They had urged for a more visible leadership in the party. Also, while addressing the Congress working committee that is the highest decision-making body in Congress she expressed that she appreciates frankness. But, also made it clear that she doesn't appreciate the need to speak through the media for internal issues of the party. During the Congress party crisis in the state of Punjab, the G-23 members consisting of the senior party leaders have given rise to internal hostility in the party. 
Sonia Gandhi also emphasized that the complete organization prefers a renewal of the congress party. But, this can only be done by prioritizing party interests and unity. Most importantly, it needs self-control and discipline. Ghulam Nabi Azad also praised Priyanka Gandhi's action to visit Lakhimpur Kheri after the killing of 4 protesting farmers.
Sonia Gandhi criticized the government saying that the country's social goals are in danger. She said that PM Narendra Modi's single point agenda "to sell" is harmful to India. She called out the government over the issues of Farmers protests and the Indo-China border issue.
She also said that the economy is also a big concern despite the government trying to hide and conceal the issue. She added that the government has only one solution to deal with the economic crisis and that is selling the national assets built by years of effort.
A total of 57 members including 3 CM of Congress took part in the meet. Furthermore, the CWC also wants a membership drive for Congress. They also need a grass-to-top election for selecting a full-term president. 
Also Read:  New life in the historic "Pivot to Asia" strategy