On the 20th of May 2022, Friday, famous cricketer turned politician, Navjot Singh Sidhu, surrendered to the police for the case which has been on and off the court for over three decades.
In 1988, when Sidhu was thriving as one of the best players playing for India, he was charged with a road rage case that led to a murder. This happened because of a dispute over a parking lot. Sidhu and his friend, Rupinder Singh Sandhu, were said to have killed Gurnam Singh, who was 65 at that time. Police claimed that Sidhu fled from the crime area, later convincing people that Gurnam Singh died of a heart attack and not because of him hitting Gurnam on his head.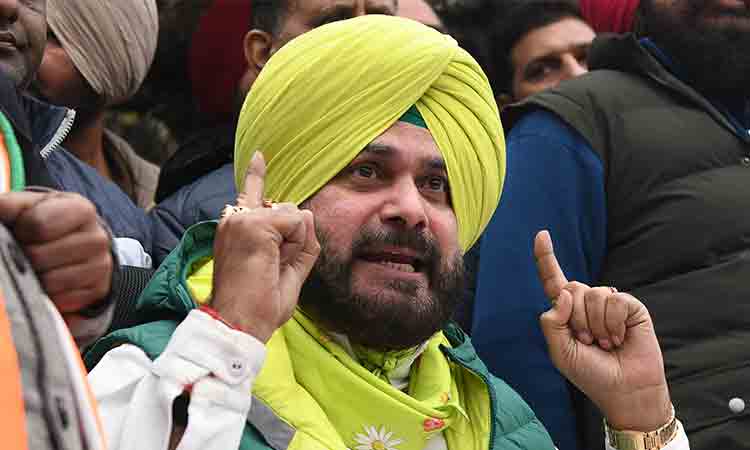 The first jury happened in 1999 when the court dismissed the case by acquitting Sidhu. Sidhu then progressed a lot in his political background, where he joined the Bharatiya Janata Party in 2004 and became an MP of Lok Sabha. In 2006, the Punjab high court reversed the verdict and accused Sidhu and his friend Sandhu of culpable homicide and not actual murder. They were both sentenced to three years in jail and were fined a total of Rs 1 lakh each.
However, when they filed an appeal to the court, the court granted them release but didn't pass a verdict on the fact of whether they were innocent or guilty. The case was closed without conclusion, but it was also mentioned that it might be brought up again in due course. Slowly after that, he started participating in many campaigns and has been on famous shows such as "Bigg Boss" and "The Kapil Sharma Show". He has also been a cricket commentator.
He said that while being an active media member, he felt that he wasn't able to land any important roles in the political hierarchy even after the victory of the BJP in 2014. Sidhu resigned from his role in the BJP and joined the Congress in 2016, then went on to win in the assembly polls of Amritsar East without breaking a sweat, which gained him a reputation in his party.
In 2018, while the case started surfacing over again, the court fined Navjot Sidhu and Sandhu a total amount of Rs 1000. After being in Congress for two years, there was a rivalry between Amarinder Singh and Sidhu. During a fight between both the members of the Congress, the higher officials favoured Sidhu over the party's former CM, Amarinder Singh. They also announced Navjot Sidhu as the president of the Punjab Pradesh Congress Committee (PPCC). Soon after the announcement, Amarinder Singh resigned from the party.
Navjot's ambition was to run for Chief Minister of Punjab after Amarinder Singh's resignation was announced, but it was passed over to Charanjit Singh Channi. Rahul Gandhi claimed that he made this decision in the interest of the citizens of Punjab.
In a meeting that happened after the announcement of the new CM candidate of the Congress, Navjot Singh declared that he supports Charanjit. Rahul, Navjot, and Channi were seen hugging together on the stage. His political career soon came to a halt when Sonia Gandhi asked some of their party presidents to resign. He was also the one who resigned from his post as president of PPCC.
He hasn't been socially active since his resignation on April 9, 2022. With his resignation soon came another jury trial due to a plea made by the family of Gurnam Singh. They verified it and sentenced Navjot to 1 year of rigorous imprisonment in Patiala jail. 
After he surrendered, he was taken for a compulsory medical examination and then to the Patiala jail. His doctor told him that he should be away from a wheat diet inside the jail as he already has certain health issues and a liver ailment. His sentence is to last till 2023.
Also Checkout: How did North Korea go from Zero to 1.7M COVID Cases?