The global media watchdog, Reporters Sans Frontiers   (RSF) named Prime Minister Narendra Modi and 36 other leaders as 'predators of press freedom'. Few other state heads to join the list were military heads like Kim Jong-Un, Mohammed Bin Salman among others.
The nonprofit said that Modi's 'insidious strategy' of collaborating with the business owners of media outlets, works 'two ways'. "On the one hand, by visibly ingratiating himself with the owners of leading media outlets, their journalists know they risk dismissal if they criticize the government.
On the other, prominent coverage of his extremely divisive and derogatory speeches, which often constitute disinformation, enables the media to achieve record audience levels," the entry on Modi said.
Modi has acquired the position of a predator in the Reporters Sans Frontières' gallery since he got elected in 2014. The organization publishes the portraits of the state heads who curb the freedom of the press in their states. 
Taking a jibe at the murder of Indian journalist, Gauri Lankesh, the piece read that, "As a rule, any journalists or media outlets that question the prime minister's national-populist ideology are quickly branded as "sickular" – a portmanteau of "sick" and "secular" – and are targeted by "bakht," Modi devotees who bring lawsuits against them, defame them in the mainstream media and coordinate online attacks against them."
The note also highlights how unsafe women journalists feel in the country, taking the accounts of Rana Ayyub and Barkha Dutt.
Those who have been vocal and critical of the government's policies have been subjected to threats like gang-rape and their personal data posted online, to 'facilitate attacks'. 
Pointing out the social media cyber cells created by the government, the note added that, "Modi can count on an army of online trolls known as "yodha" (the Hindi word for "warriors"), who wage appalling hate campaigns on social media against the journalists they don't like, campaigns that almost routinely include calls for the journalists to be killed."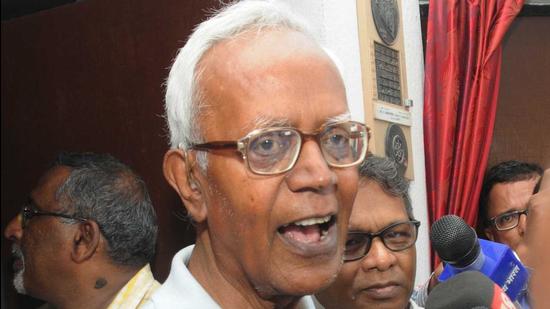 This release came at a very crucial point when the nation witnessed tribal activist, Father Stan Swamy's demise yesterday after being incarcerated under the draconian law of UAPA.