On 26 August, the Allahabad High Court quashed the criminal proceedings against Gorakhpur paediatrician Kafeel Khan in connection to the CAA protest speech. The court quashed a demand put forth by Aligarh Chief Judicial Magistrate to accept the charge-sheet filed against Dr Kafeel Khan.
A case was lodged against Dr Kafeel Khan for inflammatory speech and remarks at the Aligarh Muslim University during the December 2019 protest against the Citizenship Amendment Act.
The decision to quash the charge sheet was taken by the court due to the failure of providing a prosecution sanction from the state government.
Dr Kafeel Khan was booked on December 13, 2019, under Section 153-A for promoting enmity, 153-B for imputations, assertions prejudicial to national integration, and 505 (2) for statements that created or promoted enmity, hatred, and ill-will between classes of the Indian Penal Code.
These charges were levied against his inflammatory speech. He was arrested on January 29 and was also booked in February under the National Security Act (NSA).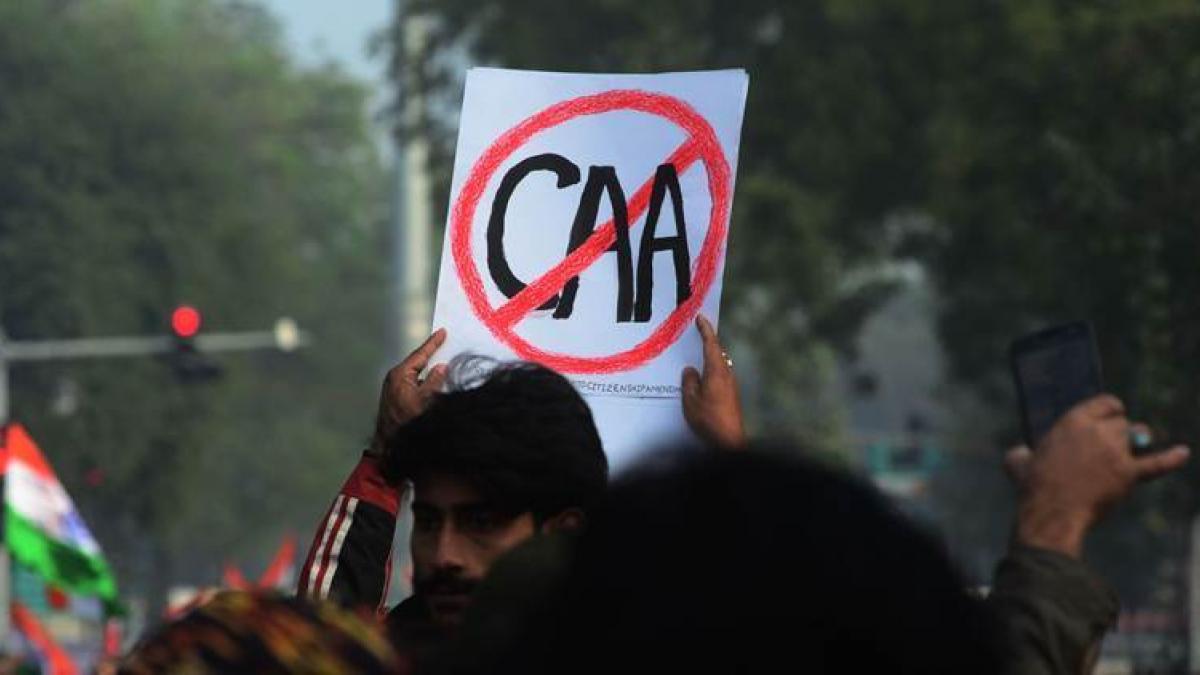 Justice Gautam Choudhary accepted Kafeel Khan's application under CrPC section 482 and said that referring to the charge sheet filed on March 16, 2020, the action of accepting the charge sheet by the CJM is being quashed and the matter is being forwarded to the Chief Judicial Magistrate. The High Court mentioned that under Section 196-A of the CrPC actions can be taken against the applicant after the approval of prosecution sanction from the state or the central government. 
The lawyer representing Dr Khan mentioned that an application to seek information on whether the prosecution sanction was obtained before the charge sheet was filed. The application was sent to the CJM of the Aligarh Court. The response to the application was negative. Dileep Kumar, Nazrul Islam Jafri, Rajrshi Gupta and Manish Singh are advocates representing Kafeel Khan. Additional Advocate General Manish Goyal and Patanjali Mishra representing on behalf of the state opposed the application filed by the advocates of Kafeel Khan calling it "unsustainable." 
The Allahabad High Court on September 1, ruled that Dr Kafeel Khan's speech during December 2019, at the Aligarh Muslim University was a step towards national integrity and unity and not promoting hatred or violence.
The High Court set aside the detention of Khan under the National Security Act and asked the Uttar Pradesh government to release him "forthwith". 
Kafeel Khan posted a video on his Twitter handle thanking the judiciary for quashing the charges levied against him and thanked his supporters. He said one should have self-belief because if you haven't committed any wrongdoings, then you will emerge victoriously.
Also Read:  Navjot Singh Sidhu urges top cadre of Congress to provide him with the freedom to make decisions