The hurdles that students cross in their student life is very underrated. The stress it has on the students is something that needs more recognition. But let's face it, it isn't going to end anytime soon. But there is an option by which you can feel that it was all worth it.
The answer is money! Yes, you read it right. Money is one of the biggest comforters of life and its stress. Once your job pays you right, all your struggles of the student life fade away from your memory.
Today, TSA has brought forth 5 highest paid jobs in India which we feel can highly motivate you.
1) MEDICAL FIELD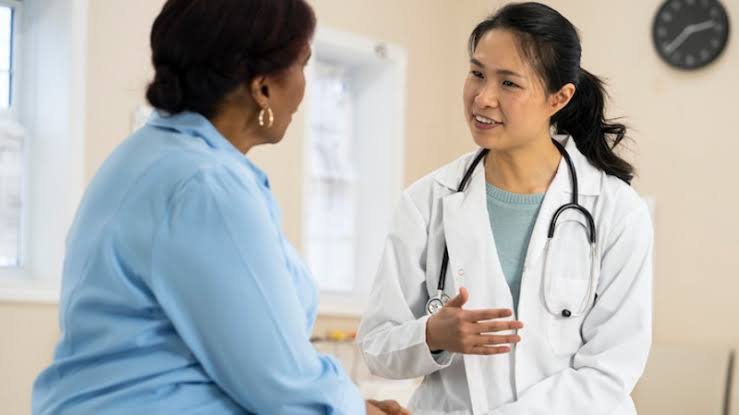 Salary:
The average salary of healthcare professionals in India is 10 LPA according to the standard pay scale of medical professionals.
General Physician: Rs. 6,89,397 LPA General Surgeon: Rs. 10,78,167 LPA
Even traditional specializations such as Dentistry, Optometry, Pharmacy and domains like Healthcare Administration, Nursing & Medical Assistant, Home Health Aide, etc., have emerged as promising fields.
Industry:
Health care industry in India comprises of both public and private faculties. With the advancing technology, India, no doubt is expanding tremendously in this field. According to the latest stats, the fast incremental growth of the healthcare industry will bring India to the top three healthcare markets by the end of 2020.
Educational qualification:
• M.B.B.S.-Medicine and Bachelor of Surgery
Skills:
1) Patience
2) Quick thinking
3) Calmness
4) Outstanding communication skills
5) Attentiveness
Top Employers:
1)AIIMS (All India Institute of Medical Sciences)
2)Apollo
3)Fortis
4)Max
5)Columbia Asia
2) DATA SCIENCE
Salary:
A certified expert even with no work experience receives a salary between 4-12 lakhs.
Data scientists with 5 years of experience get INR 60 – 70 LPA.
Following details can give a brief about ranging salary:
Average salary:
• Mumbai – 11,70,000
•Bangalore – 10,30,000
•Pune – 8,66,000
Industry:
Data science is a relatively new and buzzing option for lucrative packages and is not very well known. A 40% rise in demand since Jan 2019 has been seen which is indeed a big reason for taking up this field. Expertise in the science of managing data is precisely what is required nowadays and it definitely is a rising industry!
Educational Qualifications:
•BE/BTECH engineering (*without coding)
•Graduates
Skills:
•Ability to work with complex formulas
•An understanding of consumer psychology
•Business acumen
•Skilled at programming languages(very less required)
Hiring companies:
1)Amazon – Hyderabad / Bangalore
2)Walmart Labs – Bangalore
3)People Interactive – Mumbai
4)GreyAtom – Mumbai
5)Procter & Gamble – Hyderabad
3) MACHINE LEARNING EXPERT
Salary:
In India, the average salary of machine learning engineers is ₹691,892 per annum.
Less than 1yr experience- ₹501,058 per annum
Early level professionals- ₹698,443 per annum
10-19 yr of experience – ₹1,948,718 per annum
Industry:
Machine learning is a branch of AI (artificial intelligence) that is actively incorporated across industries, including IT, healthcare, transportation etc. This industry is very likely to be expanded in future and the latest stats suggest that the investment in the Indian AI sector will grow at a CAGR (Compound annual growth rate) of 33.49% between 2018-2023.
Educational Qualifications:
B.E./B.Tech in
1) Computer Science or
2) Mathematics or
3) Statistics or
4) Information Technology or
5) Data Science
Skills:
1) Strong communication skills
2) Programming in python
3) Proficiency in working with ML frameworks such as TensorFlow or Keras.
4) Statistic knowledge etc.
Hiring experts:
•Accenture – Mumbai
•Zycus – Bangalore
•Capital Business Consulting – Mumbai
•Quantiphi – Mumbai
•IBM – Bangalore
•ITC Infotech – Gurgaon
4) CHARTERED ACCOUNTANT
Salary:
Salary of CA starts from Rs. 6-7 LPA and can rise to 30 LPA. International salary goes up to 75 LPA. 3 to 4 years experienced charted accountants are paid in the range of 8 to 12 lakhs. Every ranging salary depends on work experience.
Industry:
Chartered accountants or CA are the members of the national accounting body in India or ICAI. India at present is facing a huge shortage of chartered accountants. As per the record gatherers in 2018, no. of CA were only 2.82 lakhs. There are approximately 6.8 crore taxpayers in India and only 1.25 lakh full-time practitioners! But the growing number of taxpayers promises the employment of more CA. Counting from a small firm to a large one CA's are hired to serve as financial advisor.
Educational qualifications:
Graduates and postgraduates of commerce with 55% (minimum marks) and intermediate level passed students of Institute of Company Secretaries of India and Institute of Cost Accountants of India can pursue the Intermediate course offered by ICAI.
Graduates and postgraduates of other disciplines with minimum cut off percentage 60% can also apply for the same.
Skills:
•Awareness and attentiveness
•Excellent communication skills
•Strong numerical and analytical skills to be able to work with numbers
•Ability to make decisions
How to become a Chartered Accountant?
1) Common Proficiency Test
2) Integrated Competence Professional Course
3) 3 years articleship/ training under a practicing CA
4) CA final
Top employers:
1) Standard Chartered
2) Deloitte
3) Ernst & Young
4) Grant Thornton International
5) MARKETING MANAGER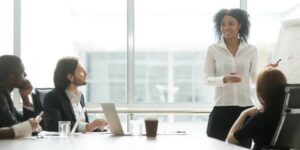 Salary:
According to payscale;
Salary in India is Rs. 7,01,976 LPA.
Entry-level professionals-Rs. 4 – 6 LPA
Some experienced -Rs. 10 – 12 LPA
Well experienced- Rs. 15 – 22 LPA
Industry:
The marketing industry is growing by leaps and bounds because of rapid digitization and technological advancement. Marketing is one of the core elements and the backbone of Industry.
Marketing adds value to an organisation. For example, if a company can make a verified and good quality product without no marketing person then they won't be able to sell the product thus making no profit! Marketing is a root holding a firm together.
Educational qualifications :
•Bachelor's degree in Marketing Management or Business Administration
OR
•Specializing in Accounting/Finance/Business Law/Economics/Statistics
• Master's degree or MBA is highly preferred.
Skills:
•Team spirit and collaborative attitude.
•Leadership and management skills.
•Excellent sales and negotiation skills.
•Problem solving skills
Top hiring companies:
1) Flipkart
2) TCS
3) Tata Motors
4) Vodafone
5) Airtel
Which one of these motivated you to choose your field? Let us know in the comments section below and keep checking our website for more such content.
Read: Who is the richest actor in the world? Top 10 list 2020
Also Read Shashi Tharoor's exotic vocabulary: 10 top unique English words he taught us
For more, like us on Facebook or follow us on Twitter, Instagram  and Telegram