The Blasphemy laws in Pakistan pan out imprisonment for up to at least 2 years to the death penalty depending on the severity of the act. The boy has allegedly urinated in a Madrassa deliberately to 'defile' the sanctity of Holy Islamic books.
He was jailed for over a week and his family along with their community have fled their homes in the apprehension of attacks by the majority Sunni Muslim community. Close to 100 hundred houses have been evacuated by their owners under fear of the very possible mob lynching(s) by the majority group. Speaking to the Guardian an anonymous family member of the boy has stated, 
"He [the boy] is not even aware of such blasphemy issues and he has been falsely indulged in these matters. He still doesn't understand what his crime was and why he was kept in jail for a week…

"We have left our shops and work, the entire community is scared and we fear backlash. We don't want to return to this area. We don't see any concrete and meaningful action will be taken against the culprits or to safeguard the minorities living here."
Source: The Guardian
Many legal experts, human rights activists, and minority association heads have expressed their shock at this action and have demanded that charges against the boy be dropped immediately. 
The members of minority communities living in Pakistan, primarily constituted by the Ahmadis, Shia Muslims, Hindus, Sufis, Sikhs, and Christians have been infinitely slapped on with false Blasphemy charges in the past and subsequently been heinously executed; if not lawfully then by angry local conservative Muslim mobs. The blasphemy charges in themselves are strangely stringent and biased against the minorities; the said law is drawn from section 295-C of the Pakistan Penal Code and vaguely enough states that- 
"Whoever defiles the sacred name of the Holy Prophet Muhammad (peace be upon him) shall be punished with death, or imprisonment for life, and shall also be liable to fine"
The definition of defilement is as subjective as is the act itself. It can vary from person to person and therefore, it becomes candidly easy to exploit the law and settle personal vendettas.
The fact that the only change in Pakistan's demographics has been an increase in the population of Sunni Muslims every year is self-explanatory of the deplorable existence of the minorities living in Pakistan. Women of the minority communities are considered easy targets of abduction, sexual violence, and forced conversions with over 1000 women being forcefully converted to Islam every year. The demolition and burning of places of worship other than mosques (such as Churches, Temples, Gurudwaras, etc.), is a regular occurrence with only 13 of the 400 restored temples surviving by 2021. 
Pakistan's constitution was amended to change the definition of 'Muslim' in 1974, the new definition declared that only those who believe in the finality of the Prophet Muhammad are real Muslims and the rest are mere impostors; subsequently adopting a law that stripped Ahmadiyya Muslims from their Muslim status and branded them as non-Muslims for the first time in the world.
The Ahmadis have been persecuted heavily even for calling their places of worship 'mosque' under blasphemy charges, the Lahore attacks of 2010 left 94 Armadas killed and 120 severely injured.  A similar doom impends on the Muslim fate of Shia Muslims in the country as well, with their Muslim status being critically viewed by many Anti-Shia groups. 
Hindu, Christian, and Sikh minorities have been massacred in thousands under trivial and sometimes false Blasphemy charges; with an anti-Hindu sentiment towering over everything else in Pakistan. Many Hindu community leaders and activists believe that it is this Anti-Hindu sentiment that has driven people in Pakistan to pin the blame of blasphemy on a juvenile Hindu boy.
However, this premature accusation should not come as a surprise, since the second in line of age for blasphemy convictions was an illiterate eleven-year-old mentally unsound Christian girl who unknowingly burnt pages of the Holy Book Quran. A Muslim cleric allegedly tried to frame the girl for blasphemy and he was arrested alongside her.
Several international spectators and critics of blasphemy laws- like the former U.S secretary of State Mike Pompeo- have voiced their disagreements and anger over the Pakistan Government's biased misuse of these laws and they have asked them to put a stop to it right away.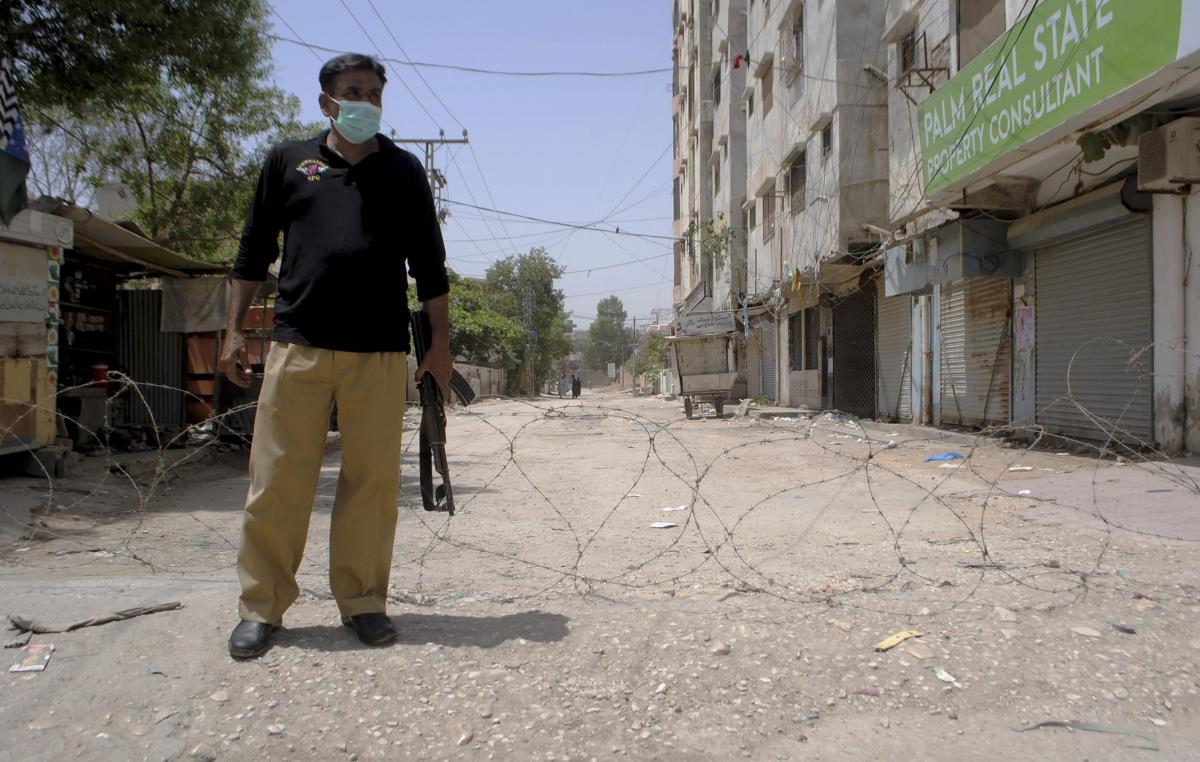 Customarily, the only things Pakistani Leaders have had to offer were a few words of lament and condemnation, comfortably expressed on social media platforms and a disappointed shake of the head in front of an already bigoted press when catastrophes like these unfolded. Will the government of Pakistan ever consider taking any serious action against this unlawful persecution of minorities? We are as much in the dark as the government itself.
Also Read: CJI Says Police Custody Poses The "Highest Threat" To Human Rights