The arrival of Navratri has made the  Sanyukt Hindu Sangharsh Samiti, an association of over a dozen Hindu outfits, write to the deputy commissioner (DC) requesting that all meat shops in Gurgaon be directed to close during the nine-day period. 
They have also asked to sought closure of all illegally-run meat shops in the city.
An excerpt from the letter states, "During the auspicious days of Navratri, lakhs of devotees visit Sheetla Mata temple in the city.
Several meat shops that are operating illegally sell meat in the open, and this hurts the sentiments of devotees and people who are fasting…"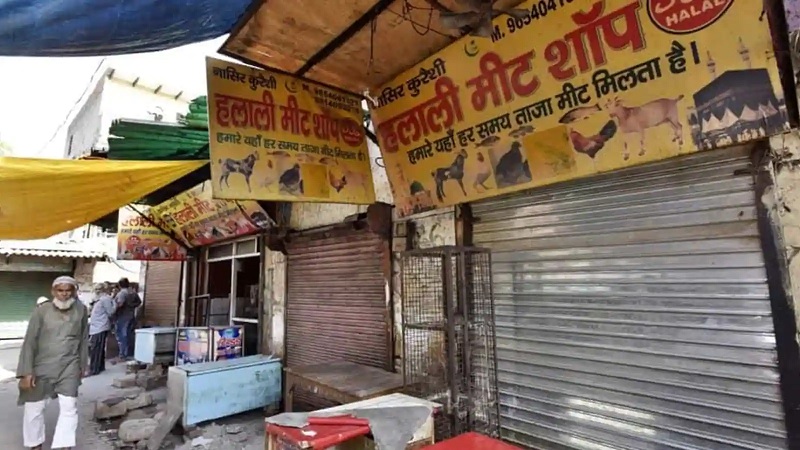 Another demand by the Samiti in the letter to DC is that prayers by the Muslim community should only be offered at designated sites to ensure that the public is not inconvenienced.
This comes after the recent Friday prayers of the Muslim community disrupted in sector 47 by residents. The residents cited traffic and security concerns.
On October 1, a group of 20-25 residents turned up at the site of prayer to voice their opposition, and they were eventually turned away by the police.  
In 2019,  five members of Hindu Sena were arrested for carrying batons, sticks and swords and forcing meat shops to shut down in Dundahera.  
In March, the municipal corporation of Gurgaon voted in favour of closing meat shops in the city every Tuesday.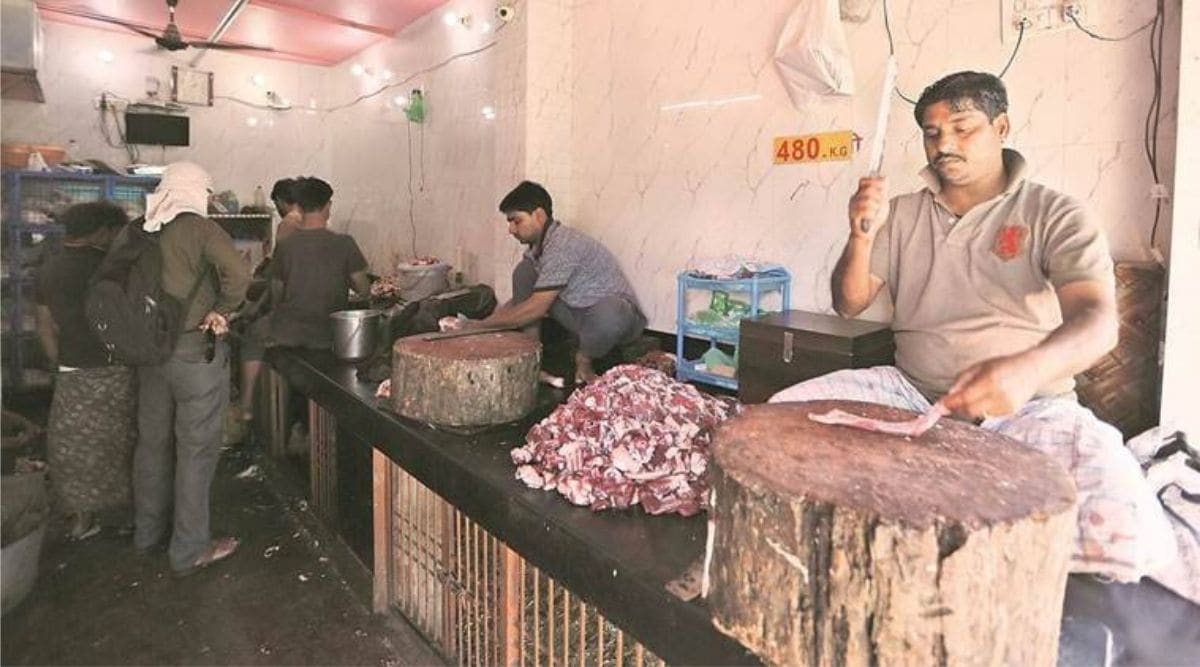 In April this year, in a first of its kind,  Jammu Municipal Corporation (JMC) banned the sale of meat during Navratri in Jammu city. However,  the order was modified, limiting the sales to the minority-dominated areas.  
 On April 7, the corporation issued an order to close down slaughterhouses and meat shops selling jhatka and halal meat during Navratri. In Jammu and Kashmir, most of the meat shops selling jhatka meat is owned by Hindus.
The decision was taken after the resolution was passed in the general meeting of the JMC  consisting of 75 councillors, out of which 45 belong to the BJP. 
According to the report in the Outlook, the Muslim community felt targeted by these orders as the holy month of Ramadan clashed with Navratri.
Also Read:  KANGANA RANAUT- BRAND AMBASSADOR OF UP's ODOP SCHEME