Hunger and Poverty have always had a catastrophic effect on India. According to Hindrise Foundation, an NGO for hunger in India, over 20 crore Indians sleep empty-stomach every day.  Over 7000 Indians succumb to starvation. As per the reports concluded from the recent data, 25 lakh Indians die every year because of hunger. With some of these heart ricking stats, we can conclude that the condition on the ground is not well.
 Addressing the summit last year, Prime Minister Narendra Modi said that year 2022 will prove to be crucially imperative in the history of India as it marks the celebration of 75 years of Independence and also the celebration of poverty-free India in a very unique way. The government presented its vision document of New India which had goals of achieving poverty and corruption-free New India by the year 2022.
The plan has been designed to achieve the goals through comprehensive and sustainable development. The vision document was formulated by NITI Aayog and The Ministry of Rural Development that focuses on dozens of targets including helping people living below the poverty line to have a sustainable way of living. The document also talked about strengthening different sectors of concerns associated with electricity, water, the education system etcetera that will help the entire system to cut the deep-rooted paths of Poverty in India.
The document also states how the focus will be kept on employing in the rural areas that will help them choose and economically help themselves. The focus of the program is to organize pieces of training and skill learning programs so that more and more people can get employed in one way or another. The document has also mentioned providing skill-based training to women that will help being employed and help in the progression of their way of living.
The document talked about how they will provide a home to every marginalized and poor person. The government is said to be working on issues such as skill development, bank credit, water conservation, health and nutrition, electricity, housing, waste disposal, road, internet, LPG, social protection of elderly, and other non-agricultural activities in rural areas.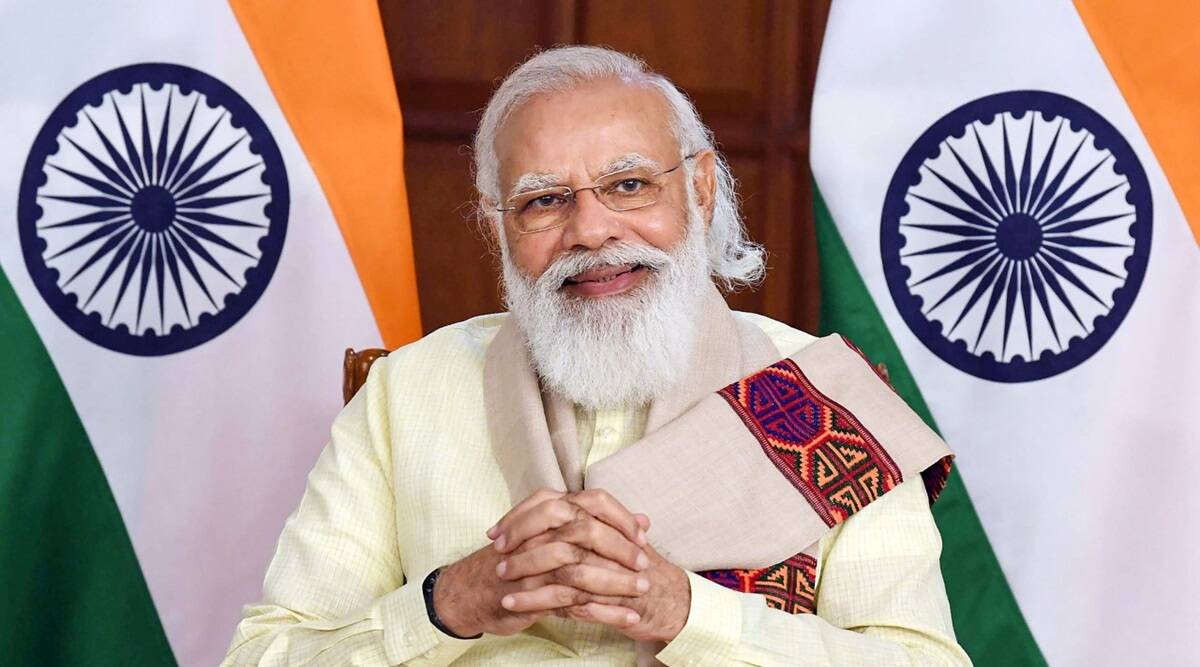 Apart from having all those visions and goals India still slipped to the 101st position in the Global Hunger Index (GHI) 2021 or 116 countries which were 94th in the year 2020. India holds a position behind Bangladesh, Nepal, and Pakistan that are its neighbouring countries.
Senior Congress leader Kapil Sibal took a dig at the Prime Minister satirically and congratulated him, mocking all the gimmicks and claims that were made that year. Kapil Sibal shared a tweet saying "Congratulations Modi Ji for eradicating: 1) poverty 2) hunger 3) making India a global power 4) for our digital economy 
5) …………… so much more. Global Hunger Index: 2020: India ranked 94, 2021: India ranks 101. Behind Bangladesh, Pakistan & Nepal"
In between all the claims and promises made now and then by either the ruling parties or the opposition it is very evident that it's poor and underprivileged who sleep on empty stomachs and die every day.
Also Read:  Next-generation infrastructure and multimodal connectivity: What PM Modi's GatiShakti National Master Plan holds for India