The India Meteorological Department (IMD) has predicted that cyclonic storm 'Yaas' will make landfall near Dhamra Port in Odisha's Bhadrak district early on Wednesday morning.
"Cyclone Yaas is likely to move north-northwestwards and intensify further into a VSCS during the next 12 hours," the IMD said in its latest bulletin issued at 9:10 am on Tuesday".
After the extremely Severe Cyclonic Storm Tauktae hitting India and Cyclone Yaas on the way , several states have suffered a major hit across the nation, with rains and landfall and winds reaching 190 km/hour. This isn't the first time a calamity or natural disaster  of this kind has hit India however, as according to historical and statistical accounts, India has been a disaster prone country for a long time. Our nation has faced famines, draughts, earthquakes and cyclones of varying degrees of severity over the ages.
According to Atlas Magazine, India is highly exposed to natural disasters. The following Data by World Bank gives us an idea of what it is like in India and the associated losses that come with natural disasters.
 
Natural disasters
Material loss
Human loss
Floods
52%
63%
32%
Hurricanes
30%
19%
32%
Landslides
10%
–
2%
Earthquakes
5%
10%
33%
Droughts
3%
5%
1%
Total
100%
100%
100%
 
 
 
 
It is clear that the bulk of natural disasters in India are floods and hurricanes, especially in the coastal regions. India is especially prone to such disasters because of its monsoon type climate. Many a times it rains heavily, causing floods to occur, and fast winds coming from the eastern or western coast cause massive destruction in their way.
In today's article, we take a look at some of the natural disasters in India, and at the end, have a closer look at the most recent ones.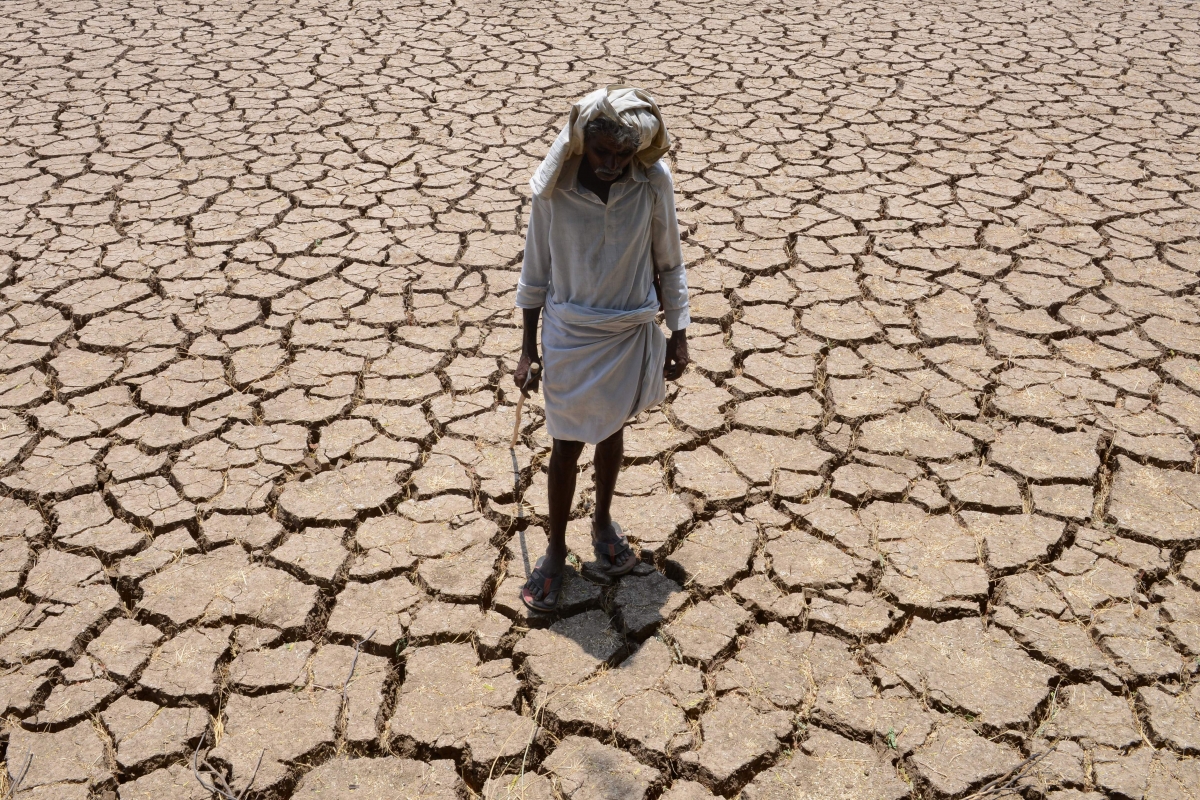 Droughts and Famines in India
A significant proportion of the population in India suffers from malnutrition and a large number of people succumb to starvation every year. This coupled with draughts and famines that ravage especially the poor, along with outbreaks of diseases like dengue and malaria cause widespread death and hysteria.
While death by hunger is certainly not unheard of today, it was more pronounced during the time of British rule in India, to the extent that it impacted population growth as well. Most notable of these was the Bengal famine of 1943. It was a draught which claimed the lives of more than 3 million people. This was partly due to natural causes, and partly due to mismanagement by the British government headed by Winston Churchill, which failed to save the lives of millions of Indians in the province of Bengal.
After Independence, thanks to the green revolution in India, hunger became less of a problem, and while the state of Bihar did see a draught in 1966, it was successfully overcome by the nation and not too much damage was done.
Still India continues to be a place where hunger is widespread, especially during the catastrophic times of the COVID-19 Crisis, when there is lack of employment and monetary gains for the people.
Earthquakes in India
India and neighboring countries have had a history of devastating earthquakes. This is due to the reason that the Indian tectonic plates continue to drive into Asia at the rate of 47 mm/year. This leads to rumbling of the ground and what is known as an earthquake occurs. In India, these are a recurring phenomenon but they don't usually cause as much destruction along the way.
However once or twice, Earthquakes are known to have caused heavy material damage and loss of life. One such example of this is 2001 Bhuj Earthquake, where entire buildings collapsed and thousands lost their lives. It occurred on January 26th, which was the 52nd Republic Day in India, and its epicenter was located in the district of Kutch in Gujarat. While the man-made disaster of the Gujarat Riots in 2002 was more horrendous, it did not claim half as many lives as the Earthquake did, with the death toll of 1044 in 2002 riots. Several countries offered relief in the wake of the Bhuj disaster.
It is a common belief that Earthquakes are a sign of God's anger, however we know today that Earthquakes are a phenomenon associated with the movement of tectonic plates. The gauge used to measure earthquakes is known as the Richter Scale, and anywhere from 5-7 on it is a sign of massive danger.
Floods
India is a land of many rivers; both glacier-fed and rain-based. This coupled with the monsoon type climate of India puts the country in a dangerous position where floods are likely to hit areas of heavy rainfall which lie close to rivers.
An important factor that adds to the possibility of floods in India is climate change. The rising number of extreme rain events are attributed to an increase in the fluctuations of the monsoon westerly winds, due to increased warming in the Arabian Sea. This results in occasional surges of moisture transport from the Arabian Sea to the subcontinent, resulting in heavy rains lasting for 2–3 days, and spread over a region large enough to cause floods.
One of the first floods to hit the subcontinent was the 1943 flood that hit Chennai.
The most recent flood to have hit India is the 2020 flood in Assam.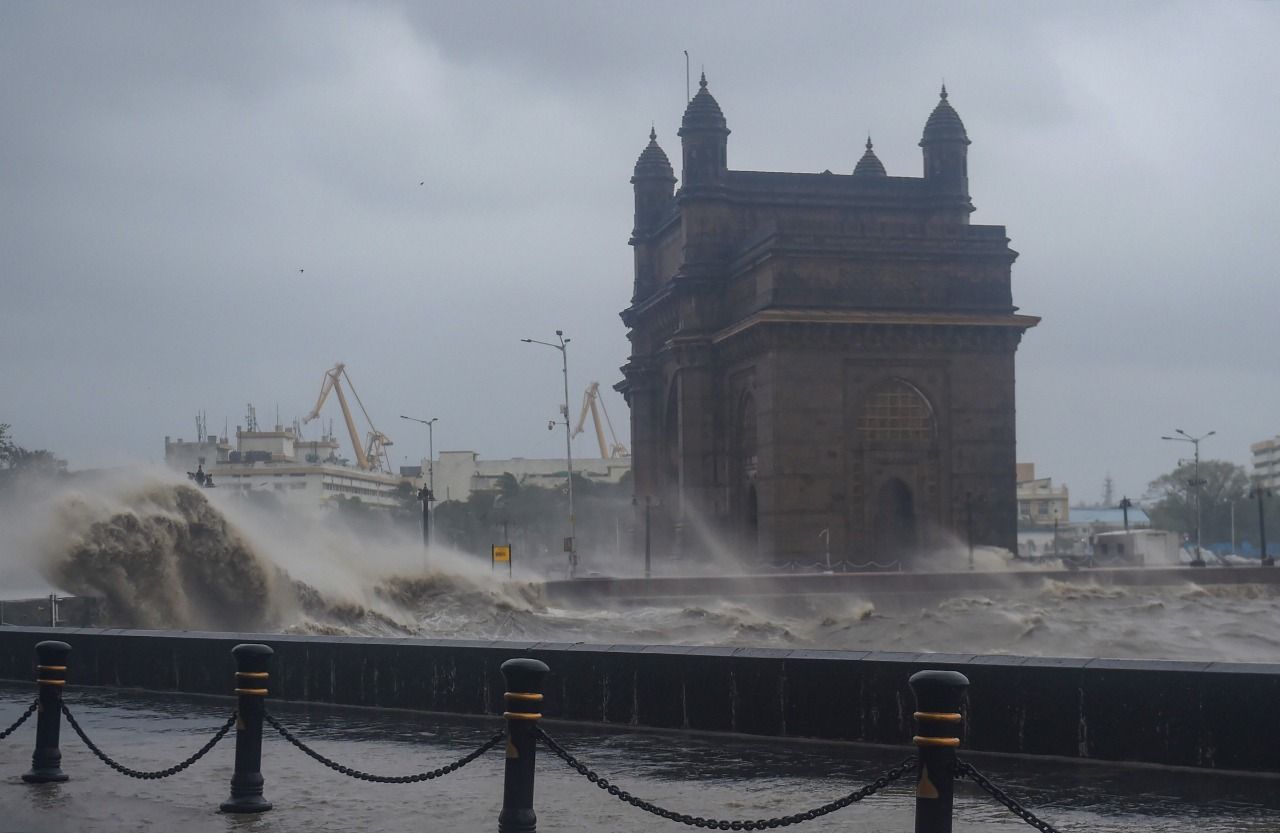 Cyclones
Lastly we come to cyclones, of which India has had no dearth – especially in recent times. The Indian Subcontinent is especially prone to this type of natural disaster because of the peninsular geography of the area. Danger looms on both the east and the west coast, as both are prone to accepting high speed winds that bring with them massive destruction. Every year a couple of cyclones hit India, causing massive material damage and loss of life in their wake.
Variously known as hurricane, tsunami and cyclone, this is one of the natural disasters our country is currently facing, with the most recent Cyclone Tuaktae hitting Maharashtra and Gujarat among other states that lie on the west coast of India.
Conclusion
Cyclones and other natural disasters have plagued India since time immemorial. These can be better handled if the government comes up with better schemes, relief programs and fundraisers, and by this loss of life and damage to property can be minimized. Foreign aid can be another factor to play when it comes to handling natural disasters such as the Bengal Floods of last year and the 2021 Cyclone Tuaktae.