In the Digital News Report 2021, a global survey of "digital news consumption " conducted by the Reuters Institute for the Study of Journalism (RISJ), India is ranked 31 among 46 countries when it comes to people trusting their national media.
The online survey was fulfilled through interviews where respondents were "mainly English-speaking, online news users in India… Respondents are now usually more affluent, younger, have higher levels of dedicated formal education, and are more likely to live in cities than the wider Indian population."
Reuters also clarified that the following data should not be taken as representative of the entire nation since it comprises only a "small subset of a larger, more diverse, media market".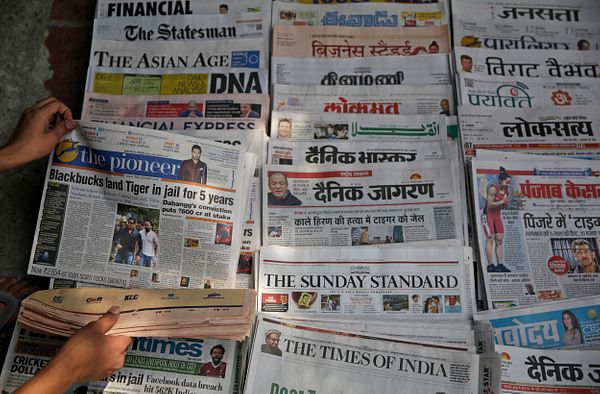 It was found that India is by far the strongest mobile-focused market with 73% accessing news through their smartphones. 82% of the news they receive is from online sources, 63% of which is from social media. These people use WhatsApp and YouTube mostly as their news sources.
Amid a global pandemic and a nationalist, non-secular fervor in the country, the media trust did take a hit.
India has slipped a few positions to 142nd among 180 countries in RSF's 2021 report 'Press Freedom Index of Reporters Without Borders.
The report says that under the Modi government, journalists have faced death threats, acts of violence, and sedition charges for reporting against government policies. Freedom House found it appropriate to alter India's status from 'free' to 'partly free' due to "a multiyear pattern in which the Hindu nationalist government and its allies have presided over rising violence and discriminatory policies".
The fact that India ranks better than the US in 'trust in media', 38% is not in itself impressive when compared to the world standard.
There are 30 countries where media is trusted more than it is done in India, with Finland having the highest levels of overall trust 65%.
Also Read: Wildfire Engulfs British Columbia In Canada And Villages In California; Rescue Team Looks For Survivors