"Wo kehte hain Indira hatao, main kehti hoon gareebi hatao" (They protest, banish Indira, I respond banish poverty)
These were the visionary words of India's first and only woman Prime Minister to date. Indira Gandhi was born on 19th November, 1917 in Anand Bhavan Allahabad (now Prayagraj.) She was the only child of India's first Prime Minister, Pt. Jawaharlal Nehru. As a child, Indira had a very unhappy childhood. Her father Pt. Nehru most of the time remained indulged in the activities of the Indian freedom struggle while her mother, Kamala Nehru was bedridden due to illnesses and suffered an early death due to Tuberculosis. She did her schooling from different schools in Delhi, Allahabad, and Mumbai.
Rabindranath Tagore gave her the name Priyadarshini, meaning – 'looking at everything with Kindness.'
Indira Gandhi continued her education at the University of Oxford. In Britain, she met Feroze Gandhi (Parsi) and tied a knot with him. She worked as a Personal Assistant of Pt. Nehru during his tenure as the first Prime Minister. After his death, she served as Minister of Information and Broadcasting in Lal Bahadur Shastri's cabinet. Her relationship with Shastri Ji however wasn't very sound.
After the suspicious death of Shastri Ji in Tashkent, she got very active in the Party (Congress.) She even stated, "None can become a Prime Minister without my support." On 19th Jan. 1966, out of 524 MPs, 355 voted for Indira Gandhi and Mrs. Indira Gandhi became the first woman Prime Minister of India. During her first term, she even showed signs of inexperience and nervousness, Ram Manohar Lohiya, an MP from Uttar Pradesh called her a 'Mute Doll' due to her inability to speak in Lok Sabha.
Indira was very bold in taking decisions, she took her first bold decision by devaluating the Indian currency from Rs 4.76 to Rs 7.50 against US Dollar in 1966 to get food supplies from the US as there was a shortage of food due to drought. She was criticized both inside & outside her party for this decision. In 1967, she was injured badly at an election rally in Bhubaneswar, where the public pelted stones at her.
On her 103rd birth anniversary let's look upon some of her achievements as a political leader of this nation.
1. Green Revolution
Agriculture is the biggest source of income as well as a livelihood for most Indians. It was quite important to find modern ways to grow more, and better crops and industrialization was another requisite to earn more. The green revolution occurred in 1966 under the leadership of Indira Gandhi. It played a vital role in self-sustaining India as it needs not to rely on foreign exports anymore.
2. Bangladesh's Liberation
This might be deemed as the greatest achievement. The then East Pakistan came into terms with India by losing the war. Bangladesh was liberated from Pakistan and a new nation came into being.
3. Nationalization of 14 banks
It wasn't just a smart and potent move but this decision simply made her a 'Messiah of the Poor.' This decision provided an opportunity for a large section of society to visit banks. This decision changed India's economic face.
4. Abolition of Privy Purse
Equality before the law was restored, it was indeed a move that gave equal rights to every citizen and there was no royal treatment for anybody. Although this abolition raised a lot of controversies but in a broader sense this was good for the nation as well as for its citizens.
5. India's first Nuclear Test of 1974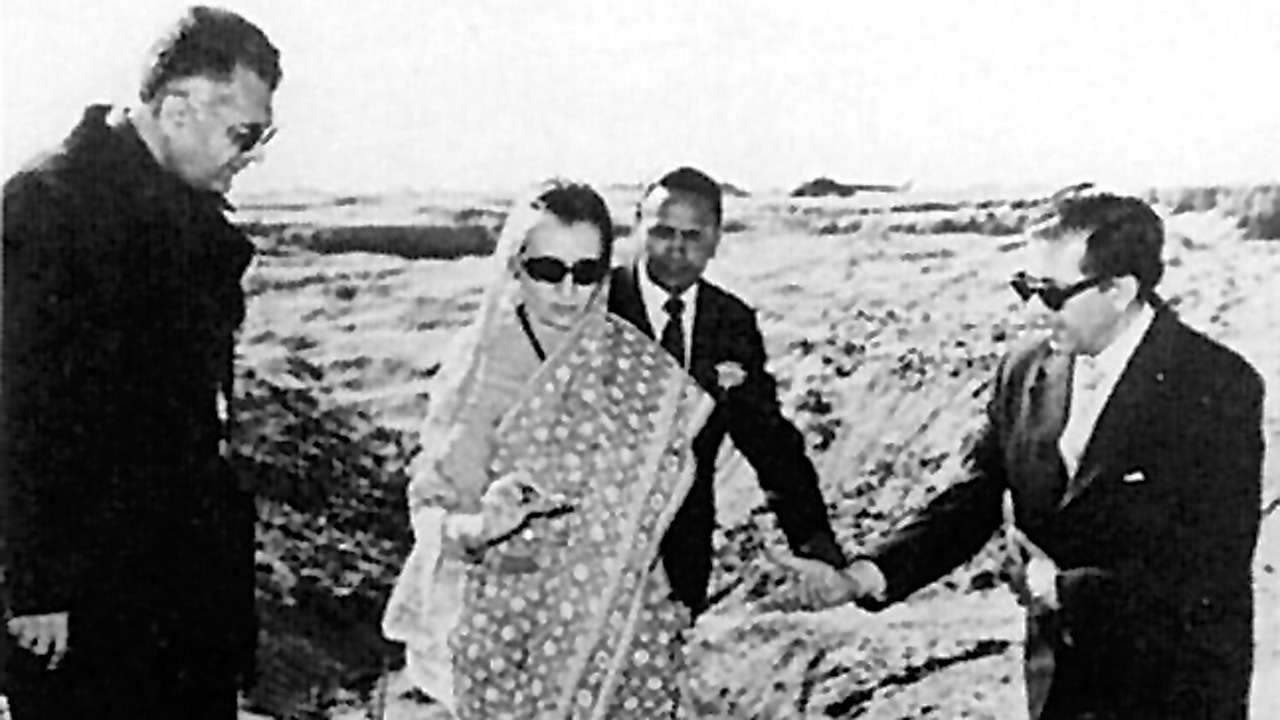 This test was a cherry on top in the context of the popularity of Indira Gandhi. Smiling Buddha was the code name and India's first successful nuclear bomb test.
6. Rakesh Sharma, the first Indian sent to space
This can also be credited to Indira Gandhi because of her active participation as well as what happened in her tenure. He also conversed with Indira Gandhi after successfully getting back home.
7. Foundation of Asia's largest Aluminum plant
National Aluminium Company Limited (Damanjodi), incorporated in 1981 can also be credited to her and it was a remarkable achievement.
8. Adding the word 'secular' to the constitution
The fabric of the Indian constitution, Secularism was not in the preamble before 1976. Indira Gandhi added this word to further strengthen the democracy of the country.
9. Family Planning & Population Control
Well, this cannot be an achievement for everyone and can also be deemed as a threat to personal liberty but Indira Gandhi wanted a check on the Indian population and came up with the very bold move of vasectomy, she was also successful up to some extent in controlling the population growth as well.
10. Operation Blue Star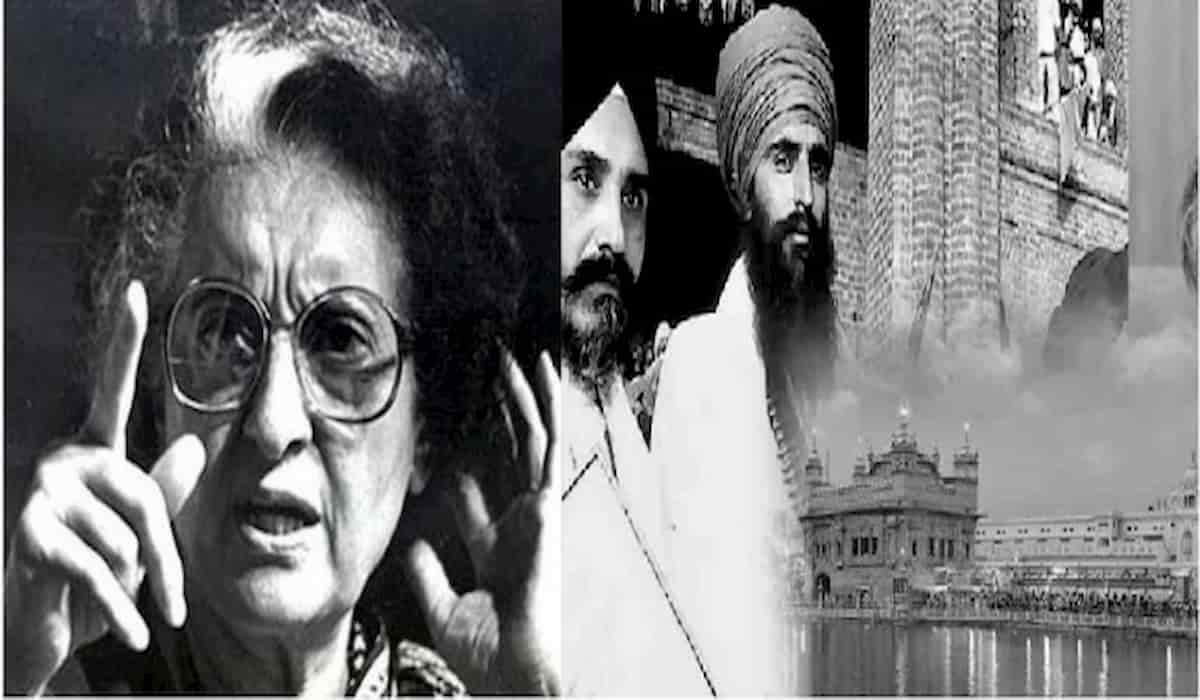 By the naked eye, it cannot be categorized as an achievement. It hurts the sentiment of a religious Sikh who even hears it for once but it was an achievement for her because there was an army of rebellious Sikhs who wanted the liberation of Punjab and demanded Khalistan. She was left with no choice but to attack the Golden Temple where the rebellious group took shelter. In an act of revenge, on 31 October 1984, two of Indira's Sikh bodyguards shot her dead. Her assassination led to attacks on Sikhs in several parts of the country.
These were some of the remarkable yet controversial achievements of Indira Gandhi as the Prime Minister. She served for three terms, a total of 16 years, the second longest-serving after her father. She was called the 'Iron Lady' because of her temperament and leadership skills. She remains an inspiration for women for her skilled leadership. She broke the shackles of patriarchy and proved herself worthy of running a country, of ruling everyone including men.
Read: National Unity Day: Sardar Vallabhbhai Patel's Birth Anniversary