Vladimir Putin recently ordered the invasion of Ukraine. With that, he also warned Sweden and Finland about their agreement to join NATO. While he is being accused as a war criminal by most countries, people often wonder how it came to this. Why is Russian President Putin taking aggressive decisions against the world? With the talk about World War 3 that may happen anytime due to Vladimir Putin's decisions, recent news about Vladimir Putin's health condition took the media by storm.
The leaked audiotape of a Russian oligarch.
US-based New Lines Magazine obtained an audiotape of a Russian oligarch's conversation where he was mentioning Putin's health issue to a certain venture capitalist. The western venture capitalist taped the audio without the oligarch's concern. However, the oligarch's name wasn't mentioned due to security reasons and was mentioned as 'Yuri' to keep his name out of the news, but they claim that he is someone close to Putin. 
The audiotape had the conversation where Yuri mentions that Vladimir Putin is seriously ill and has multiple health issues. He confirmed that Vladimir Putin was suffering from blood cancer and that he had been getting treatment often. He also called out that Putin is going crazy and that he hopes Putin dies of cancer. 
With such sensual audio going around the media, even though there wasn't any acceptance or rejection by the Russian government, the Russian federal security services sent a memo to the media to stop spreading rumours about their president's health issues. The memo conveyed a different message that it might be true that Putin has been going through treatments. There are also rumours that Putin recently had surgery on his backbone in October 2021. This news started to spread on the internet and media, bringing up the old news and information about Putin's health conditions.
Previous pieces of evidence on Putin's health condition
The Russian oligarch's information wasn't the first time that led us to believe that the Russian president is ill; there was also another former British spy who informed us that the Russian president might be going through something health-related. He mentioned that 'it's not clear exactly what this illness is' and that 'it might be part of the question'.
A Russian investigative news outlet once mentioned that Putin might have thyroid cancer as he has been visited by a cancer surgeon often in the span of four years. There were also photographs where he was seen with specialized doctors around him.
On Victory Day, the president was seen with a blanket over his legs while he was watching the parade. Throughout the event, he was seen as weaker than before and was also seen shaking during certain occurrences. In the video, it can be seen that he was gripping the table tightly for support. With the information about his critical health issue surfacing quite often, people are believing it to be true.
Putin's political path and the recent decisions he has taken as the president
Vladimir Putin has been the president of Russia from 2012 till now. Previously, he was working as an intelligence officer in his country. He resigned from his job in 1991 and started his political career under former president Boris Yeltsin. Soon after he became the president of Russia again in 2018, he started reigning over Russia by destroying the democracy it once had. Russia is currently facing many great positive and negative impacts.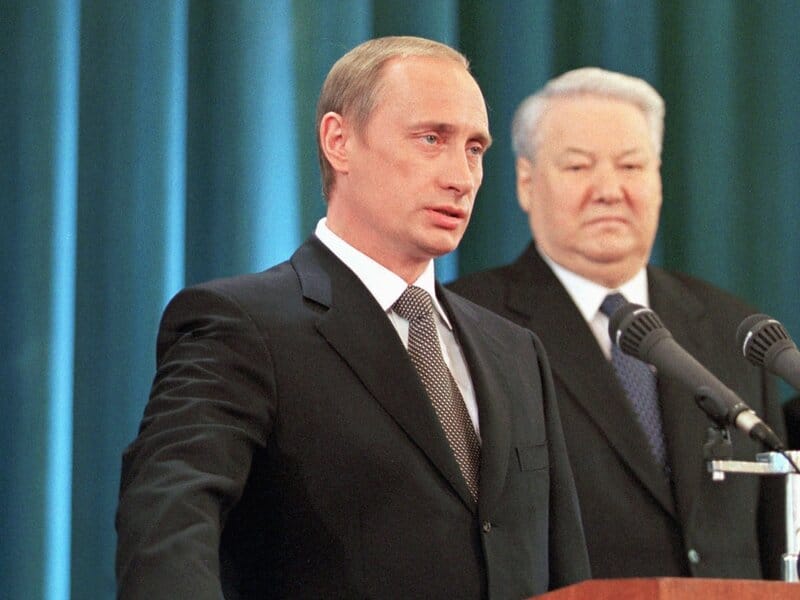 He was the reason that the economy of Russia developed by 7 per cent each year from 2012. He even changed the constitution to favour him, so that he could potentially be the president till 2036. The recent issue of Russia waging war not only against Ukraine but whoever is trying to go against Russia. These decisions made by Putin facades Russia to be in a vulnerable state.
The news started spreading around the media on May 15th, as soon as people came to know of this leaked audiotape. They started to investigate the previous details about Putin's medical history and his current actions and blamed his health as the reason for his current judgments. The President himself hasn't accepted these rumours to be true so far. The media are waiting for any official news from the Russian government.
Also Checkout: The Monkeypox Virus and its Recent Occurrence in the UK