Kanhaiya Kumar, who suddenly gleamed on the national panel of politics from the student politics of Jawaharlal Nehru University (JNU), is now going to join the Congress. While in the Left party, through his speeches, he touched the milestone of success in a short time, and now he is going to join the Congress, so many questions are being raised. Discussions started in the political corridors and political analysts that after all, what happened that Kanhaiya Kumar left the Left and joined the Congress?
Senior politicians and their Popularity envy
If you believe the news, quoting political experts and party sources, Kanhaiya Kumar, who is continuously making his hold in the Hindi-speaking states due to his loud speeches, started popping in the eyes of the top leaders of the Communist Party of India (CPI). Seeing the crowd of people in his public meetings, there was panic among the senior leaders of the party. Kanhaiya Kumar started feeling neglected due to the changing attitude of senior party leaders towards him. He wanted an important role for himself in the party, but a conflict arose with the party leadership over the issue. Senior party leaders gave priority to ideology.
In February, the party passed a resolution against Kanhaiya
According to media reports, in February of this year, an important meeting of CPI was held in Hyderabad. In this, a condemnation motion was passed regarding the incident of assault by Kanhaiya Kumar's convoy in Patna. In the presence of 110 party members, except three, all the other members supported the censure motion against Kanhaiya.
Met Prashant Kishor after a scuffle at the party
According to reports, Kanhaiya Kumar first met JD(U) leader and minister of the Nitish government in Bihar, Ashok Choudhary after the resolution was passed against himself in the party after February. At that time, it was being said that he would join JDU, which was also denied later. After this, he met political strategist Prashant Kishor. It is being said that after the recommendation of Prashant Kishor, Rahul Gandhi expressed his consent to include Kanhaiya Kumar in Congress.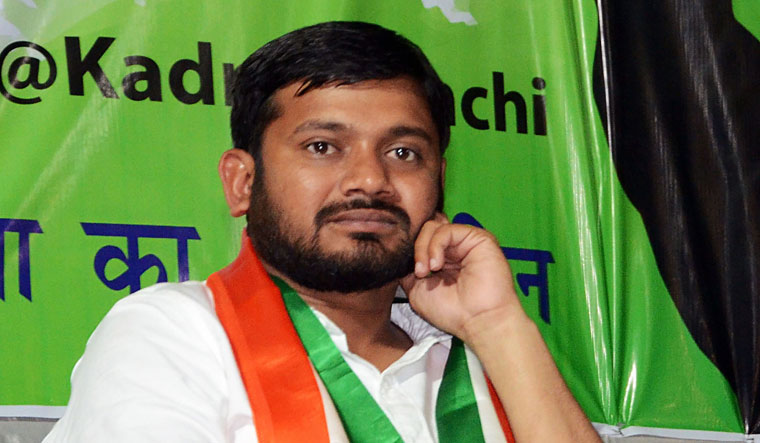 The departure of Kanhaiya Kumar will not affect the CPI
Party sources say that Kanhaiya Kumar was given an opportunity to participate in big rallies across the country by the CPI. He even contested against BJP leader Giriraj Singh in the 2019 Lok Sabha elections, but now that he is joining the Congress, it will not have much impact on the party's activities. The reason for this is that the party is not run by any particular person, but by cadre and ideology.
Also Read : A Digital Health ID For Hospitals To Access Your Health Records