Former Chief Minister of Jammu and Kashmir Mehbooba Mufti made a statement on Tuesday saying that the Government of India has placed her under house arrest at her Srinagar residence. 
The Peoples Democratic Party (PDP) Chief claimed that the situation in Kashmir is "far from normal" as opposed to what the authorities have been saying.
She went on to say that the Centre has expressed its concerns for the Afghanistan nationals' rights since the takeover by the Taliban on August 15, but does not extend the same sympathies to the Kashmiri people.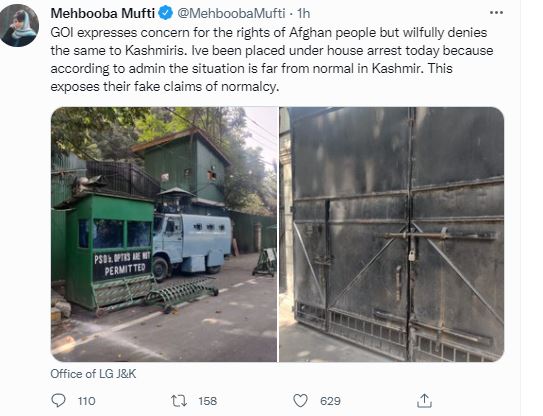 "GOI expresses concern for the rights of Afghan people but wilfully denies the same to Kashmiris. I've been placed under house arrest today because according to admin the situation is far from normal in Kashmir. This exposes their fake claims of normalcy," Mufti tweeted.
The tweet by Mufti was posted along with the pictures of her residence in Srinagar, where an armoured vehicle was parked outside her locked gate.
The Jammu and Kashmir Police, however, denied any such abnormality stating that the restrictions have already been eased in the valley, which includes the restoring of internet services.
The state police tweeted in response, "Most of the restrictions are eased including the Internet and situation is fully normal in both regions of Kashmir and Jammu but under close watch". 
Earlier Mufti remarked that the family of the late separatist leader Syed Ali Shah Geelani was denied the last rites according to their wishes. Post Geelani's death on Wednesday, there have been restrictions imposed in Kashmir.
"We had our differences with Geelani. A fight is with a living person but once a person dies, the differences should end. The deceased is entitled to dignify last rites," Mufti said after a party meeting on Monday. She added that the denying of the right to the family was "against humanity and had saddened the people of Jammu and Kashmir". 
Dilbagh Singh, the Director-General of Police of Jammu and Kashmir patted the back of the police force in the valley, the Army, and the Central Armed Police Force (CAPF) for managing the situation on the ground in Kashmir.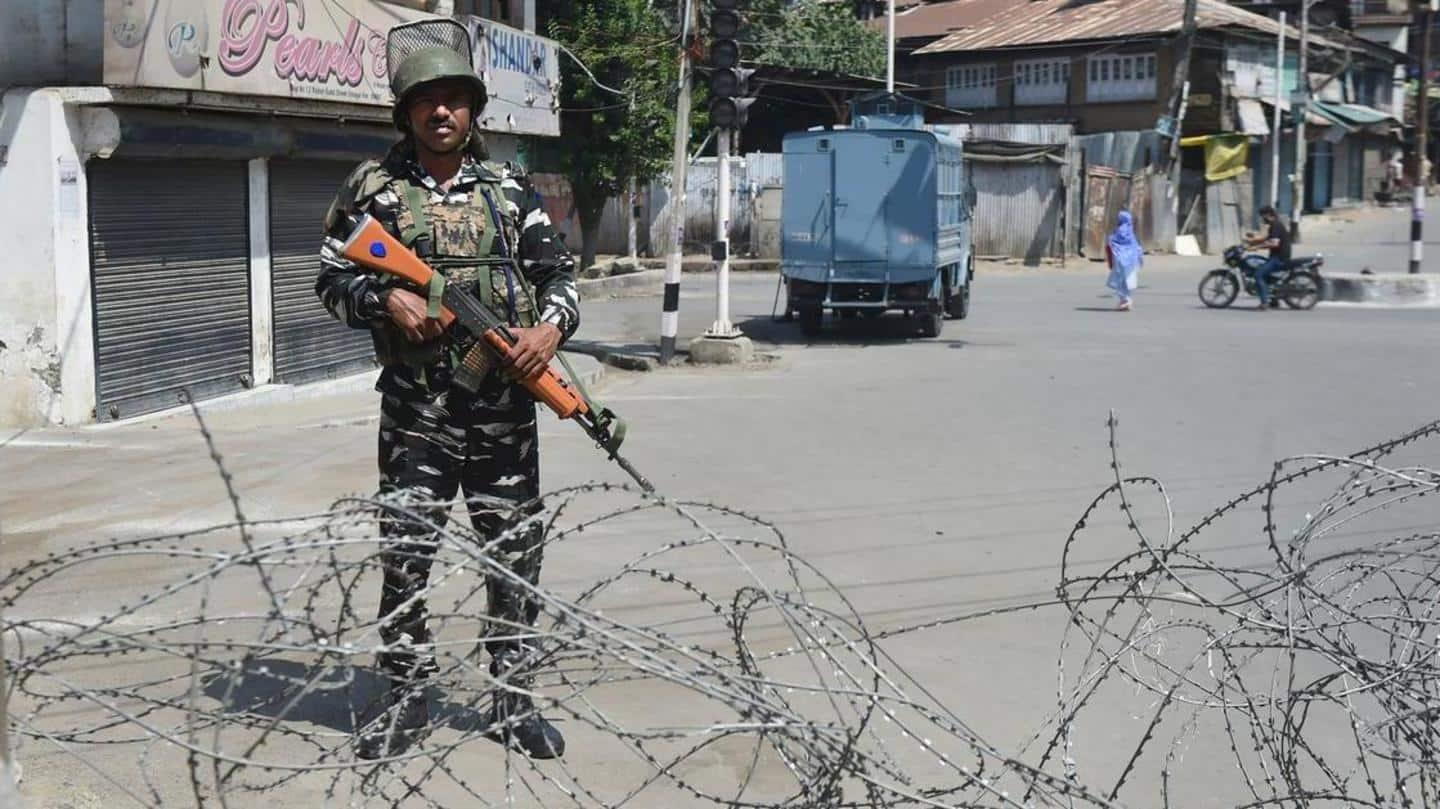 "DGP J&K Dilbagh Singh compliments Police CAPF and Army deployments for the highly professional handling of the ground situation over the last 5 days.
Special restraint shown by police and security forces and very responsible conduct of the local people especially youth is highly appreciated," the police department tweeted. He further stated that the way forward would be to identify the "enemies of peace" and strengthen peace with the engagement of all the stakeholders.
Mehbooba was the one to inform on Wednesday last week about the passing away of Geelani at the age of 91.
Also Read :Karnal Turns Cantonment As Farmers Call For 'Gherao' Of Mini Secretariat