Neera Tanden, 50, an Indian-American who has been chosen by the US President-elect Joe Biden as budget chief For Director of the Office and Management and Budget, "I nominate Neera Tanden. I've known Neera for a long time."
"A brilliant policy mind with critical practical experience across government," Biden said at the Transition headquarters, on Tuesday in Wilmington, Delaware.
"She was raised by a single mom on food stamps, an immigrant from India who struggled, worked hard and did everything she could for her daughter to live out her American dream. And Neera did just that. She understands the struggles that millions of Americans are facing," he added.
In Tanden's own words, "to give everybody the fair chance my mother got, and that everyone deserves."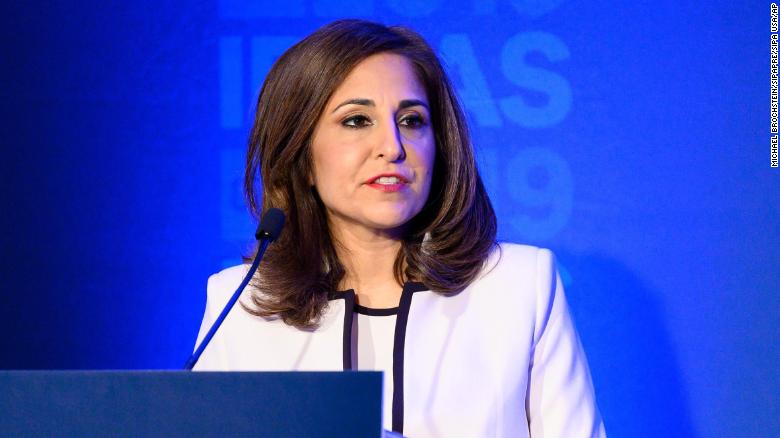 She acknowledged it as an honour, to help in caring budgets and programmes to keep raising Americans, to pull families back from the verge,"I believe so strongly that our government is meant to serve all the American people – Republicans, Democrats, and Independents alike, all of whom deserve to know that their government has their back," she added.
If passed by the Senate, she would be the first woman of colour and first Indian-American to oversee the Office of Management and Budget (OMB), which serves the President of the United States in regulating the implementation of his vision across the Executive Branch. Tanden, who presently heads Centre for American Progress, a think tank, is anticipated to be named by Biden, with former Federal Reserve chair Janet Yellen as treasury secretary and Cecilia Rouse.
A Princeton University economist, to get a seat on the Council of Economic Advisers, according to The Wall Street Journal, 'big job and an important first in the Cabinet'.
"She has an inspiring story (single mother, knows what it is to be poor) but went to Harvard and is the most well-versed person in progressive economics I have ever met," said Shekar Narasimhan, a top fundraiser for Biden, and a close adviser of the campaign and the transition team who has known Tanden for a long time. He added, "I am (a) huge Neera fan!"
Tanden's career-life has focused on tracking policies designed to support working families, strengthen broad-based economic growth, and restrain inequality.
For more, like us on Facebook or follow us on Twitter, Instagram  and Telegram