Politics is a brilliant game. It was just a few days ago that Bihar's politics was rocked when all three MLAs from Mukesh Sahni's VIP party switched parties and joined the BJP. At the time, political experts predicted that the NDA government in Bihar would be safe. And, if the numbers game were to be considered, it appeared that the NDA had an excessive majority, thus allowing the dangers posed by Mukesh Sahni and Jitan Ram Manjhi's rebellion to be avoided.
What has recently occurred in Bihar politics?
First and foremost, let us discuss Mukesh Sahni's defiant attitude. Mukesh Sahni, a member of the NDA, has been acting rebelliously since the Uttar Pradesh assembly elections, threatening to topple the government. In the nominations for the Bochahan by-election that followed, the feud between Mukesh Sahni and the NDA came to the fore. Both fielded different candidates. All three MLAs from Mukesh Sahni's party abruptly joined the BJP, whereas, Mallah's only son, Mukesh Sahni survived in the VIP.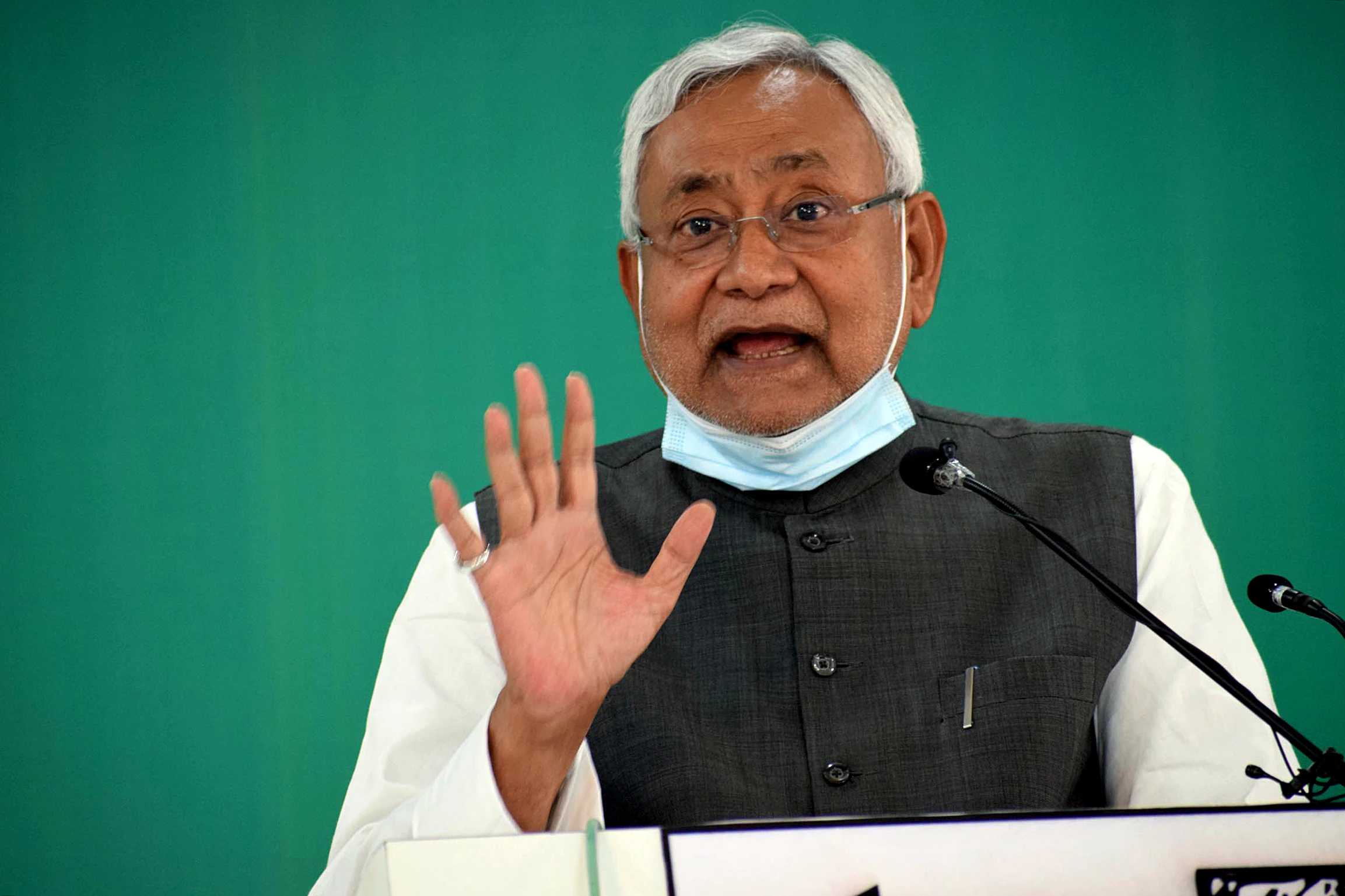 The RJD easily won the by-election in Bochahan. The BJP's defeat in the Bochahan assembly by-election had significant political ramifications because the Bhumihar group, which is considered the BJP's core voters, also voted in favour of the RJD. Sushil Modi, a prominent BJP figure in Bihar, also raised concerns about this, saying that it is alarming that our traditional voters are abandoning us.
Following this, as soon as everyone felt that the Bihar government was absolutely safe, there was a new political upheaval. There is speculation among political circles that Bihar Chief Minister Nitish Kumar will travel to Telangana for eye surgery. Telangana Chief Minister K. Chandrashekhar Rao is said to have phoned RJD President Tejashwi Yadav a few days ago. Its political importance can be deduced at both the national and state levels.
Following this, Lalu Prasad Yadav was granted bail and released on Friday, April 22. However, on the occasion of Jumma on the 22nd, Rabri Devi, Lalu Prasad Yadav's wife, hosted an Iftar feast. This feast was given on behalf of RJD President Tejashwi Yadav. Nitish Kumar, the Chief Minister of Bihar, also attended the feast, which has a lot of political significance.
BJP leaders Shahnawaz Hussain and Chirag Paswan, on the other hand, attended the iftar. Besides him, several other prominent Bihar political figures were present. When asked about it, Nitish Kumar stated that the iftar party was attended by all the leaders and had no political significance. Nitish Kumar last attended an Iftar party held by the Yadav family in 2016, when the JD (U) and RJD were in coalition governance.
Tej Pratap Yadav, Tejashwi Yadav's elder brother, who characterized himself as Krishna and Tejashwi as his Arjun, told the media late at night after Iftar that he will the government and had a secret meeting with Nitish Kumar. Earlier in July 2018, Tej Pratap talked about putting up a no-entry board for Nitish Kumar outside his house. Talking on the same yesterday, Tej Pratap said that all this goes on in politics. Now they have put up the entry board.
Earlier, Mukesh Sahni, who was an NDA partner, was also seen expressing happiness over the decision of Lalu Prasad Yadav's bail and said that everyone will benefit from his association, as Lalu Ji has been a pioneer of social justice. In view of all these developments, it is believed that soon a new turn can be seen in Bihar politics. Lalu Prasad, who has been a pivot in Bihar politics for the last four decades, is now out of jail.
The widening chasm between Nitish and the BJP
A few days ago, the schism between Nitish Kumar and the BJP was evident when a verbal brawl began in the assembly between the BJP leader and Speaker Vijay Kumar Sinha. Nitish Kumar slammed Vijay Sinha, claiming that the House is not run in this manner, but rather by democracy. Following this, the BJP barred the JDU from attending an event commemorating freedom fighter Kunwar Singh's seizure of the Jagdishpur fort from the British.
However, BJP leader and Home Minister Amit Shah, who arrived on April 23 to attend the same event, spoke with Bihar Chief Minister Nitish Kumar. But things aren't going well between the two.
Also, Checkout: Assam Police reach Gujarat to arrest MLA Jignesh Mevani over a tweet