Prime Minister Narendra Modi is to hold an all-party meeting in New Delhi on June 24, 2021, to discuss restoring statehood in Jammu and Kashmir.
This will be the first meeting since the abrogation of Article 370 and 35A on 5 August 2019, which provided special autonomy to the region. 
The oldest party of the region, the National Conference (NC) chief Farooq Abdullah has not received an invitation for the meeting.
He said, "As and when we receive any invitation, we will first sit and discuss the strategy for the meeting."
People's Democratic Party president and former chief minister Mehbooba Mufti confirmed that she received the invitation to the meeting.
However, the PDP will be holding a meeting tomorrow to discuss the invitation from the center. Mehbooba Mufti said, "I got a phone call from Delhi for a meeting on June 24.
I will discuss it with my party members and take a final call."
The parties will possibly agree to partake in the Delimitation Commission. Delimitation Commission was set up in March 2020 to redraw the constituency of J&K before the next assembly election.
The objective of the commission is to provide equal opportunities for an equal population segment so that no political parties could take advantage.
On June 18, Home Minister Amit Shah reviewed development projects in the region. At the national capital, a meeting was held which was attended by the Lieutenant Governor of Jammu Kashmir Manoj Sinha and Home Minister Amit Shah, to discuss the current situation of the territory.
On June 17, the Lieutenant Governor held a meeting discussing the District Capex budget of 2021-22, which was set for Rs 12,600.58 crore for the equitable development of the territory.
This is double the previous allocation of Rs 5,134.40 crore is twice the amount. 
The Lieutenant Governor observed that the community needs a plan for development including a rapid rise in the standard of living, employment, tourism, drinking water, and empowering the youth.
The Home Minister congratulated the Lieutenant-Governor for 76 percent vaccination across the union territory. 
Amit Shah asked the L-G to fast-track the 3,000 MW Pakal Dhul and Keeru hydroelectric projects.
Shah said that the farmers should be benefited from the schemes provided and the all-round development of the people of J&K is a top priority of the government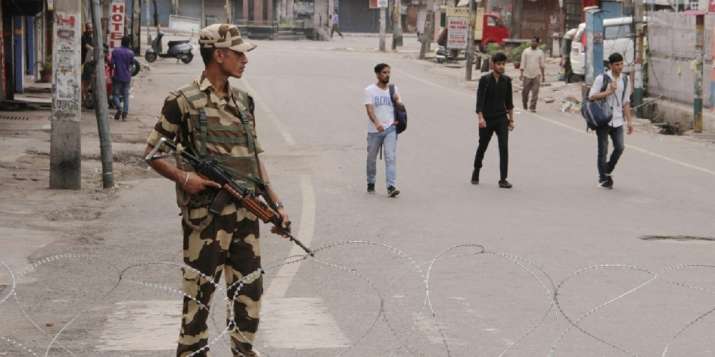 BJP spokesperson Altaf Thakur commented on the meeting, "This is a process for holding conducive elections either by the end of this year or earlier next year.
If the roundtable conference is held, our state leaders will be there, and it is a good step."
Also Read: