A car from ruling party parliamentarian Naib Singh Saini's convoy collided with a farmer in Narayangarh, Ambala. The farmer got injured and was taken to the hospital for treatment. At the same time, on getting the information, the farmers have started assembling. The police force has also been deployed.
One farmer is injured badly and has been rushed to hospital. This is another attack where BJP members have used vehicles as weapons to mow down protestors.
On Thursday, there was a program at Saini Dharamshala in Narayangarh, Ambala. In this, MP from Kurukshetra Naib Singh Saini had also reached to attend.
As soon as the information was received, the farmers started uniting to protest. The police force also reached the spot on the information of the farmers' protest. After the program was over, MP Saini left with the convoy.
Meanwhile, the protesting farmers were waving black flags. BJP MP Nayab Saini's convoy rammed a car over protesting farmers.
The condition of one farmer is critical. He has been taken to the hospital. On getting the information, the farmers have started assembling at the spot. The police force also reached in numbers.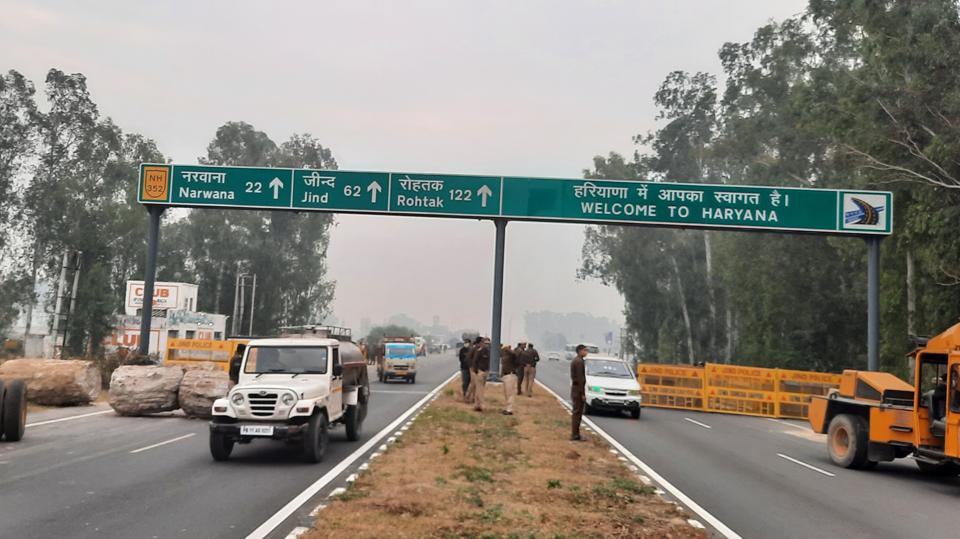 The farmers say that there was a program in Saini Dharamshala located from Narayangarh to Sadhora Road. There was information about the arrival of Sports Minister Sandeep Singh and MP Naib Singh Saini. The farmers had united to oppose them.
It is alleged that the farmers were showing black flags. Then a car of the MP's convoy rammed over a farmer, Bhavanpreet. The farmers allege that an attempt was made to get the car over them with the intention of killing. Bhartiya Kisan Union Chadhuni faction also registered a complaint in Narayangarh police station.
In this case, Kurukshetra MP Naib Singh Saini rejected the allegations of farmers. MP Naib Singh Saini told that no farmer has collided with his convoy. If any farmer collides, his video should be shown.
Also Read:  Hindu groups demands the meat shops be shut during Navratri