After Friday prayers on June 10, riots and clashes broke out in several parts of Uttar Pradesh following the remarks of now sacked BJP spokespersons against the prophet Mohammed. Simultaneous raids and investigations are taking place in order to identify and arrest people involved in stone-pelting and arson in the middle of clashes.
CM Yogi Adityanath directed officials to take the "strictest" action against those responsible for the violence at a review meeting with the team of top state bureaucrats held on June 11th Saturday. He said, "toughest action will be taken against all those anti-social elements who participated in the anarchist attempts to vitiate the atmosphere in various cities of the state. Such people have no place in a civilized society."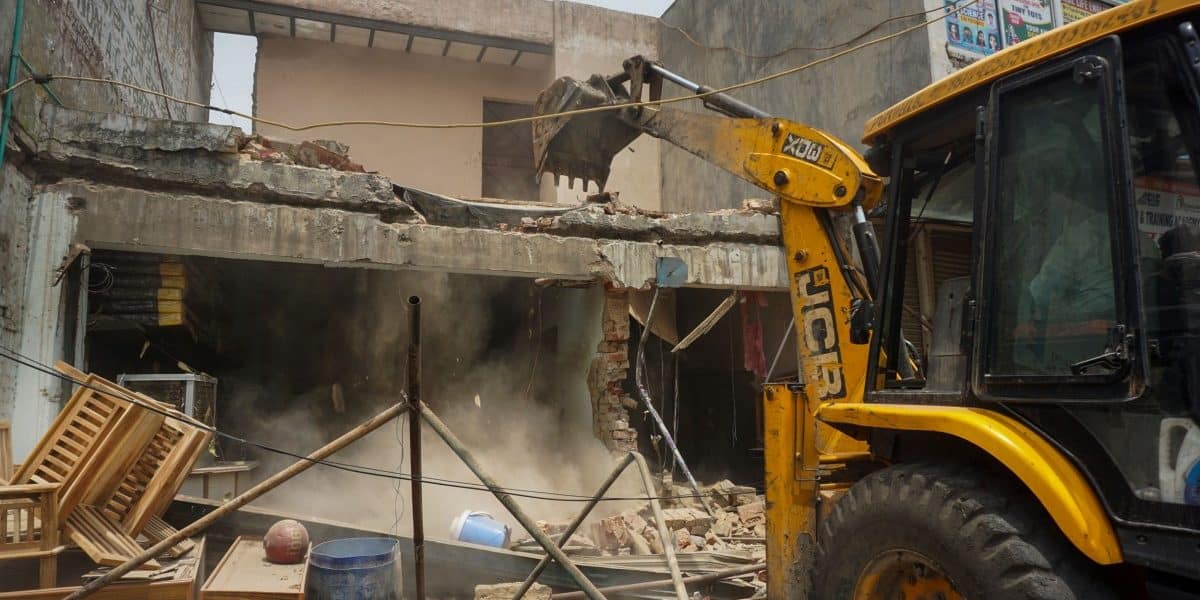 CM Adityanath also added that illegal money is used in anti-social activities and therefore, details of bank accounts and properties of conspirators and accused should be collected. He asked officials to check their source of income and ordered a dedicated team, led by a senior official, to set up the process. Under Chief Minister Adityanath, the state police officials have been cracking down on the identity of criminals and riot accused, seizing or destroying their properties. Critics have often accused him of adopting strong tactics for bringing down his opponents.
About 255 people have so far been arrested from seven districts as of now. The arrests include 68 from Prayagraj, 50 in Hathras, 48 in Saharanpur, 28 in Ambedkarnagar, 25 in Moradabad, and eight in Firozabad, additional director general of police (law and order) Prashant Kumar told the press. A total of 13 FIRs have been registered in connection with the incidents across cities.
The chief minister, who shared a series of tweets, said that "no action will be taken on the houses of the poor, but bulldozers will continue to crush criminals and mafia" and also "If any poor or helpless person's house is constructed at an unsuitable place due to certain reasons, then a proper arrangement will be made by the local administration first". 
अपराधियों/माफियाओं के विरुद्ध बुलडोजर की कार्रवाई सतत जारी रहेगी।

किसी गरीब के घर पर गलती से भी कोई कार्रवाई नहीं होगी।

यदि किसी गरीब/असहाय व्यक्ति ने कतिपय कारणों से अनुपयुक्त स्थान पर आवास निर्माण करा लिया है, तो पहले स्थानीय प्रशासन द्वारा उसका समुचित व्यवस्थापन किया जाएगा।

— Yogi Adityanath (@myogiadityanath) June 11, 2022
A municipal corporation bulldozer was deployed to destroy the properties of two accused in Saharanpur after they were identified via CCTV footage. Earlier in the week, a poster with photos of 40 rioters was released by police in Kanpur. Similar action was also taken against the main accused in the Kanpur clash, Javed Ahmad alias Pump. He is being interrogated. A multi-story building owned by his person's aide was brought down to the ground.
"Every Friday is followed by a Saturday" tweeted chief minister Yogi Adityanath's media advisor Mrityunjay Kumar with a photo of a bulldozer while reports claimed properties of those involved in Kanpur violence were being razed on Saturday. Haryana BJP IT in-charge Arun Yadav also tweeted on Friday, "Now Friday being stone day, Saturday should be declared as bulldozer day". Uttar Pradesh MLA Shalabh Mani Tripathi's tweet on a video of police beating up an accused with the caption 'Return Gift for Protesters', led to massive debates and discussions on social media.
"Arrests have been made in connection with Friday's violence. Action will be taken against the arrested people under the National Security Act". Saharanpur's senior superintendent of Police Akash Tomar said. Police officials in Prayagraj district also said that the National Security Act will be imposed against all those arrested. "Cases have been registered against 70 named people and 5,000 others at Khuldabad and Kareli police stations," the Prayagraj SSP Ajay Kumar said. "Police are using CCTV footage to identify the accused", he added.
Reports said protesters pelted stones at police officers in Prayagraj and Saharanpur on Friday during the clash. 
At least four other cities also reportedly witnessed similar scenes during the alleged marches that were said to be carried out to protest against the 'offensive remarks' on Prophet Mohammad made by BJP spokesperson Nupur Sharma who has now been suspended. Because of this offensive remark on the prophet several Islamic countries publicly came forward against the entire Indian government. In Saharanpur, protesters even shouted slogans against Sharma and demanded the death sentence for defamation of the prophet.
Nupur Sharma has been summoned by Mumbai Police to record her statement on June 25 regarding this issue. In Prayagraj, the mob also set fire to a few motorcycles and carts and also attempted to set fire to a police vehicle. Police used tear gas and lathi-charge to disperse the protesters to restore the peace while One police personnel was injured as per the statement of police.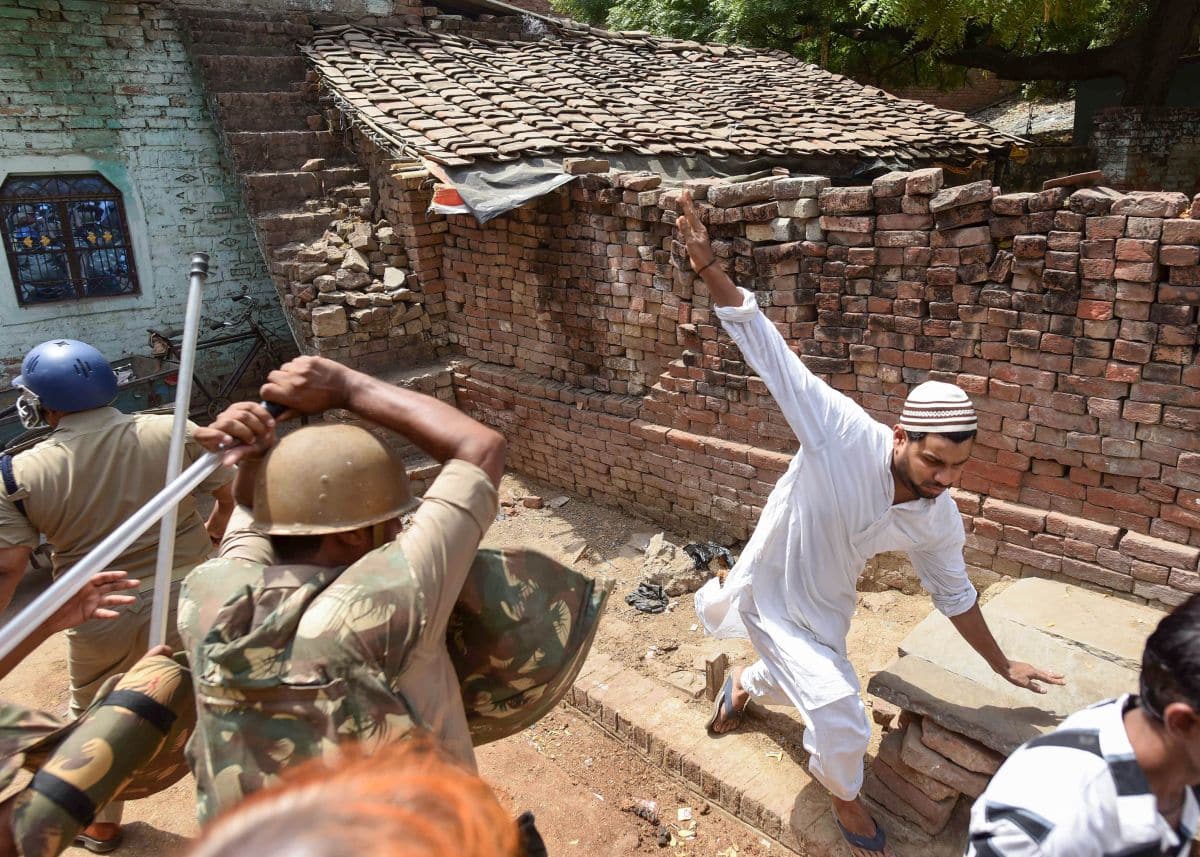 Friday's protests were not exclusive to Uttar Pradesh. Several parts of the country including Delhi, Hyderabad, Ranchi, and Howrah, witnessed massive protests after Friday prayers. Several policemen and civilians suffered injuries and two people lost their lives in Jharkhand capital Ranchi. Karnataka's party national general secretary C T Ravi said that the party is ready to use the model against those who try to hinder peace in the state.
Also Read: Centre proposes the struck down section 66A, in cybercrime proposal at UN: Why this Reintroduction?