Rajiv Kumar took charge as the 25th chief election commissioner and took over the torch from Sushil Kumar, who retired on the 14th of May 2022, Saturday. He was appointed under clause (2) of section 324. Rajiv Kumar is a suitable candidate for the post as he is the senior-most officer in the election commission and has worked in most of the government sectors and in the ministry. 
A walkthrough of his career and achievements
Rajiv Kumar started as an Indian Administrative Service (IAS) officer belonging to batch 1984 and worked for many ministries of India and his state cadre of Bihar and Jharkhand. Soon after clearing his UPSC exams successfully, he was appointed as the sub-divisional officer. Later, he worked for the land revenue management and district administration departments from 1986 to 1988.
He then worked as an additional district magistrate for the same land revenue department.
After his promotion from district magistrate, he served as the deputy development commissioner till 1990. In the year 1991, he started serving as an under-secretary under the department of the National Mission on Wasteland Development. In 1993, he served as deputy commissioner in the land revenue management and district administration department in Ranchi.
In 1996, he was promoted to the rank of deputy secretary and served as managing director of industries. From there, he worked through various government authoritative works in the ministry such as the ministry of primary education and the ministry of tribal affairs, where he even drafted a bill for the scheduled tribes, his contributions to the scheduled tribes improved the flow of funding from both central government and state government.
While he was working as resident commissioner at Jharkhand Bhavan in New Delhi, there was an issue where a student of JNU was illegally detained as she had married outside her caste. This created havoc in JNU. As soon as he came across this news, he called the director-general of Jharkhand police and ordered the release of the student. He even personally spoke to her. This was a highlight in his career as people were really surprised to see a resident commissioner speak directly to a student who was charged.
He has also worked in the ministries of finance and ministry of personnel, where he made several changes in the banking, loan, and investing schemes. He also made sure to ban schemes that weren't properly authorized. He followed four main objectives while bringing up these amendments: recognition, recapitalization, resolution, and reform.
Whichever post he worked in, he expected utmost sincerity and dedication to that sector, which gained him recognition. After getting promoted from one post to another, he took charge as the election commissioner on September 1, 2020.
His work as an Election Commissioner
He started serving as an election commissioner during the COVID period, where the main issue he faced was making sure the polls followed all the Covid-19 regulations. At the time, there was a plea to prohibit the media from covering the election commission's poll panels' oral observations. He objected to it due to the interest in showing transparency in the election.
There were even allegations mentioning that the election commission is biased towards a single party. While these kinds of allegations and insinuations were spreading, he mentioned that he was even ready to quit and take personal punishments by the government and said that the election commission makes its top priority to maintain democracy.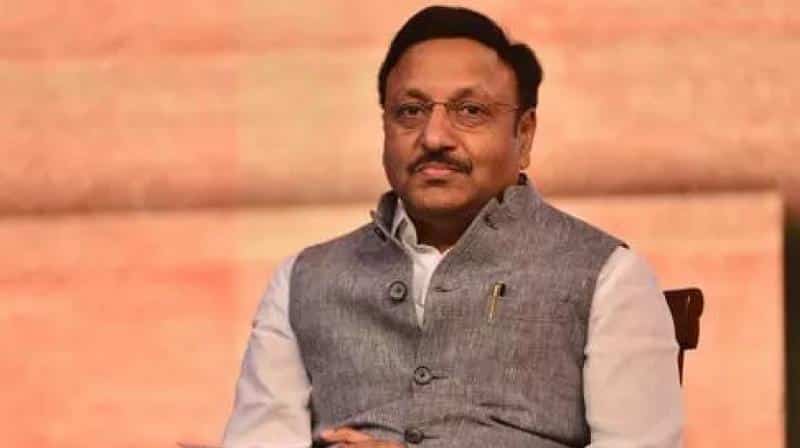 While he was serving as the election commissioner in place of Ashok Lavasa, he helped in conducting many elections all around India and its states. There were elections held for the state assemblies of Bihar, Kerala, Puducherry, Tamil Nadu, and more. While the elections were going on, he demanded the absolute safety of the citizens, as voting poles without proper safety precautions might even be charged for the murder of the citizens.
Incumbent CEC
There were many highlight-worthy feats and achievements made by Rajiv Kumar throughout his service in the government. Getting appointed as the Chief Election Commissioner is yet another achievement for him. The president was pleased to appoint him as the new chief election commissioner as he was the senior and most experienced member of the election commission.
During his speech, Rajiv Kumar said, "the Commission will follow the time-tested and democratic methods of consultations and consensus building in bringing about any major reforms for dynamically evolving to changing contexts. And in matters for which it is responsible under the Constitution, ECI will not shy away from tough decisions." He added that he will make sure to bring proper technologies to simplify the process and provide better results during elections.
Also Checkout: All you need to know about Johnny Depp and Amber Heard's Defamation Case