St Luke's Church is 125 years old and situated in the Dalgate area of Srinagar. St Luke's church was established on September 12th, 1896 by two Christian men, Arthur and Ernest Névé. It is among the oldest churches in the Kashmir valley and has been closed for the last 30 years after conflict erupted in the late '90s in the Kashmir valley. The Christian community living in the valley seemed excited and happy that the church had been restored. Happiness can be seen among the Christian community; they are thankful to the government and are happy with the development.
Meanwhile, locals living around this church are happy. They say that it is a living example of the brotherhood in Kashmir, and we are praising the renovation and restoration of this 125-year-old church by the government. Every historic monument and heritage building, such as temples and mosques, should be renovated and made available to the public in order to promote tourism in Kashmir.
For some security reasons, this church was inaugurated by LG Manoj Sinha virtually from the civil secretariat.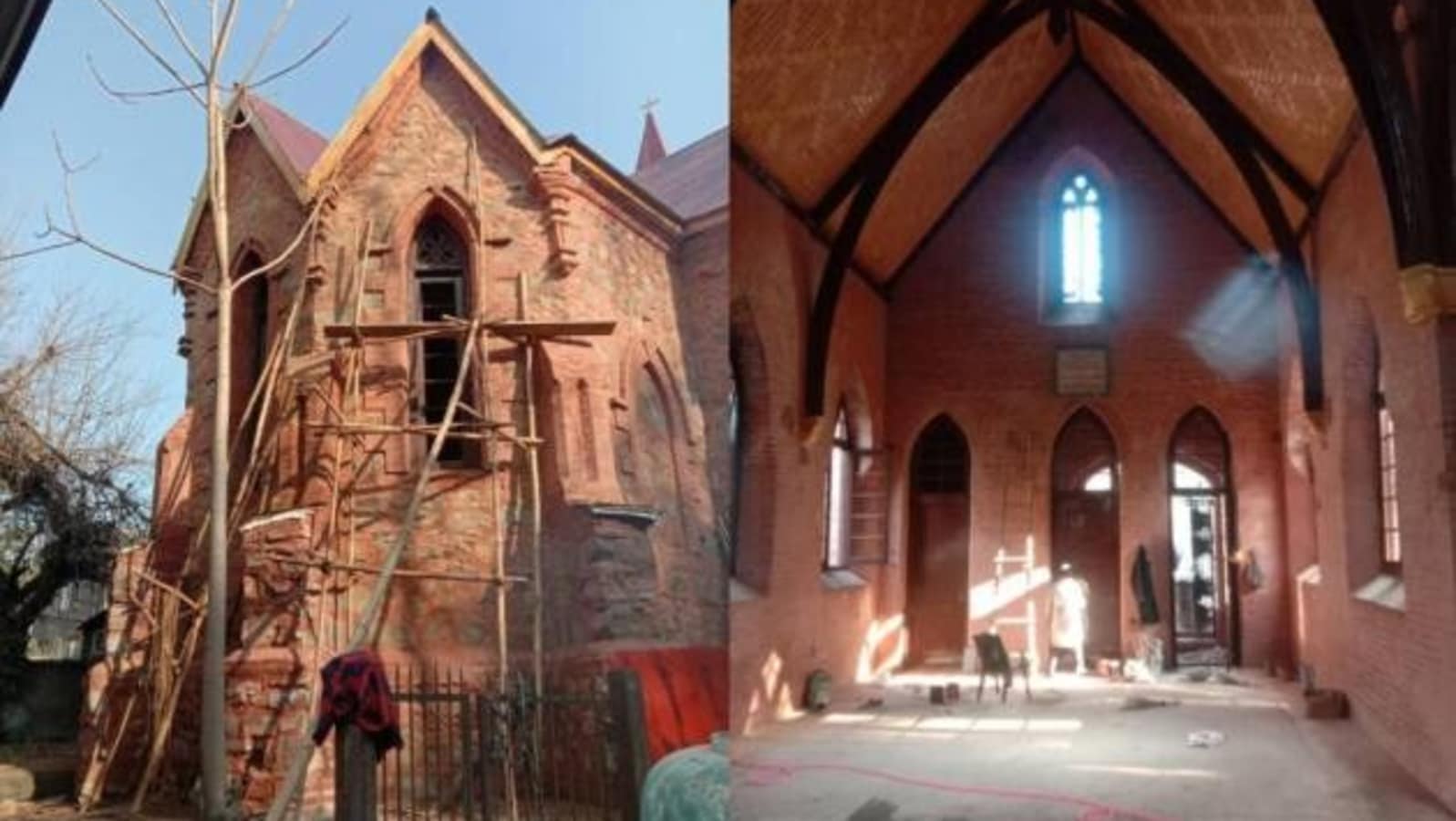 After 30 years of a gap, the grand Christmas celebration was held in St. Luke's Church in Srinagar after it was renovated and reopened to the public. The Christian population of Kashmir on Saturday celebrated Christmas with traditional enthusiasm and religious fervour as the devotees thronged churches in mass and held special prayers for peace across the valley amid the bone-chilling cold.
The largest celebration in the Valley was held at St. Luke's Church in Dalgate, Srinagar city, where hundreds of Christians, including women and children, gathered to celebrate Jesus Christ's birthday and hold special prayers. The father of the church threw light on the teachings of Jesus Christ and sent across a message of peace and love. 
Tourists from different states of the country also celebrated the auspicious day in St. Luke's Church. "This fairytale of the celebration of Christmas in winter became true," they said. 
Meanwhile, the Father of the Church said that Jesus Christ was born in this world to bring the message of peace. It is the celebration of God's love in the human form.
The churches were decorated with Christmas trees, buntings, and lights across the valley, where local Muslims thronged to greet their Christian friends. The locals said that the brotherhood in Kashmir is still alive. No one can harm it. As they celebrate every occasion together, whether it's Eid or Christmas.