Tea is India's most popular beverage, with 837,000 tonnes consumed each year. The ritual of sipping tea knows no bounds, and chai wallahs line the roadsides, serving it boiled with spices, sugar, and milk.
According to the Directorate General of Foreign Trade (DGFT), India exported about 250 million kg of tea in 2019, valued at nearly US$ 872 million.
Chai is not just a cup of tea to kick start one's day in India; the thick, sweet beverage is ingrained in the culture. Zach Marks and Resham Gellatly have been photographing the culture of Indian tea and the chai wallahs that sell it.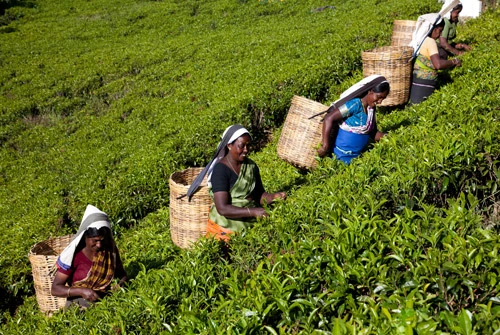 Chai used to be served in little clay pots called kulhar in Hindi or bhar in Bengali a few decades ago. While bowls are still popular in Calcutta, plastic cups, miniature glasses, and steel tumblers have replaced them throughout India. 
In India, chai tea is ingrained in the culture; it is a British heritage. 
Tea planting began in India only when the British arrived, with tea plantations now spanning vast expanses of Assam, Darjeeling, and other parts of the country; this boomed in the 1830s with the advent of the British East India Company.
Locals discover a chai wallah that makes the ideal blend of spices, ginger, milk, and sugar, and they become customers for a lifetime.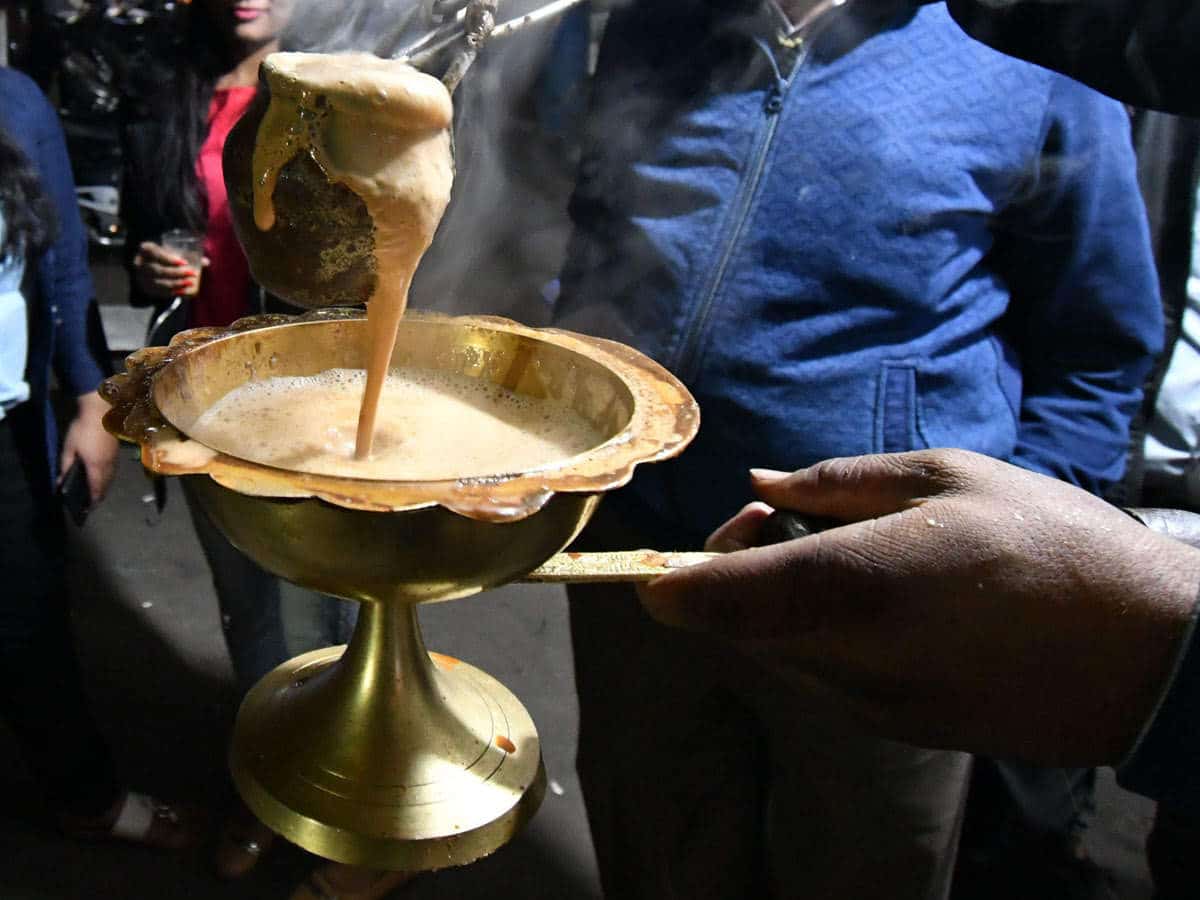 India is the world's largest tea consumer, consuming about 30% of global output. India is also the world's second-largest tea exporter, trailing only China.
For nearly a century, India was the leading tea producer, but due to greater land availability, China has lately surpassed India as the leading tea producer.
Assam's 'State Drink' is tea. 
Following the popularity of coffee chains such as Barista, Starbucks and Cafe Coffee Day, a tea stall has become an integral part of the urban scene, with several tea-themed cafe chains springing up in recent years.
In Indian homes, the phrase "Chai-Pani," which literally means "tea and water," is used to serve welcoming refreshments and assist guests.
After this, Montek Singh Ahluwalia, the former Deputy Chairman of the Planning Commission (now known as Niti Aayog), had plans to officially recognise tea as India's "National Drink" in 2013. Montek Singh Ahluwalia, the former Deputy Chairman of the Planning Commission (now known as Niti Aayog), had planned to recognise tea as India's "National Drink" in 2013.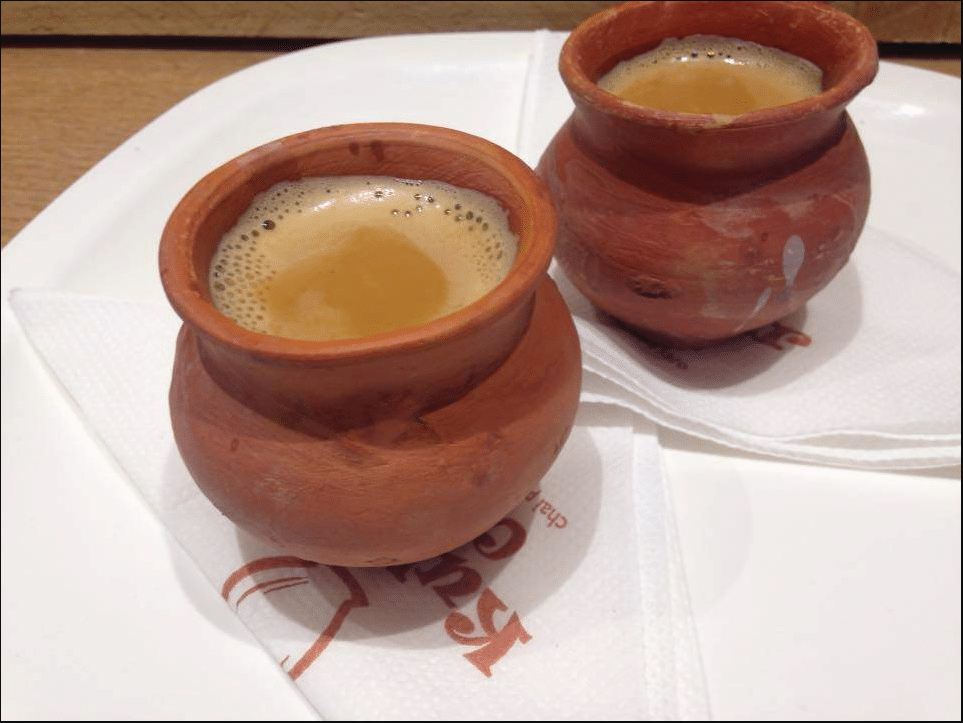 Tea drinkers in India, on the whole, prefer milk tea. Masala Chai is not popular in Southern India; instead, tea steeped with milk and sugar is the preferred beverage. Sah, Ronga Sah (red tea without milk), and Gakhir Sah are popular tea brews in Assam (milk tea). 
It's known as Cha in West Bengal and Bangladesh. Masala Chai, Kadak Chai, typically a feature of the mountain communities of North India, this is a very strongly brewed tea, almost to a point where it becomes a little bitter, and Malai Mar Ke Chai in which a generous dollop of full fat cream is spooned into the cup of tea, are some of the more popular variations in Hindi-speaking North India.
Tea is typically served in India with both milk and sugar, but the tea leaves are not brewed separately. Instead, the tea leaves are cooked with the additives, then boiled again once the milk and sugar have been added. The tea leaves themselves are sometimes used as flavouring.
Tulsi Chai employs one of India's most sacred herbs, holy basil, and is known for its health benefits. The addition of fresh tulsi leaves to the tea is supposed to help strengthen the immune system and relieve stress.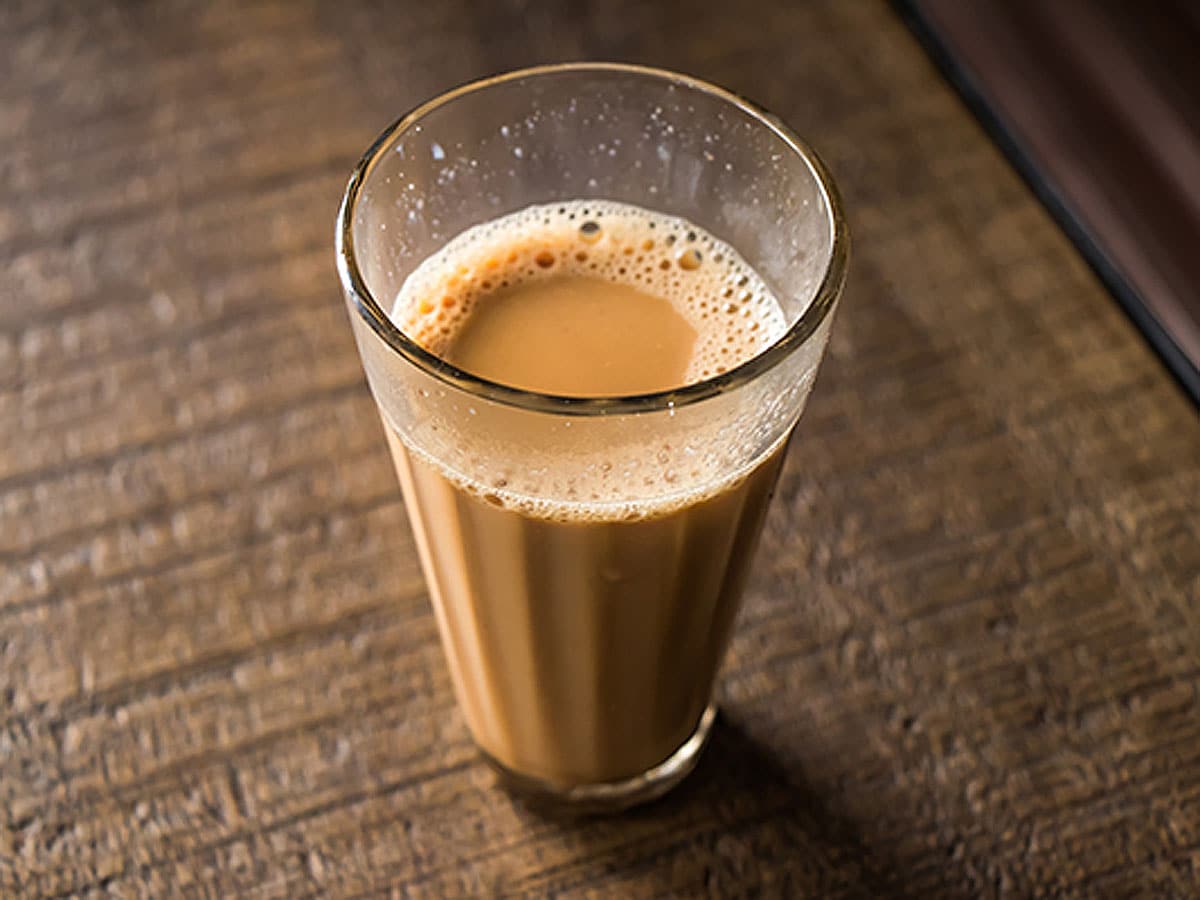 Adrak, often known as ginger chai, is a popular winter beverage. While the tea is brewed, grated ginger is added to the teapot. Because of ginger's reputation for clearing sinuses, it's also known as the cold elixir. 
The Cutting Chai, which originated in Mumbai or Bombay, is so named because the tea's flavour is claimed to be so powerful that it is only offered by the half-glass. Saffron strands, which are used in the blend, give Kashmiri Kahwa its distinctive flavour. The tea also contains cardamom, almonds, cinnamon, and cloves. This tea is best enjoyed during the breakfast hours.
Darjeeling, Assam, Nilgiri, Kangra, Munnar, Dooars-Terai, Masala Tea, and Sikkim tea are among the tea kinds grown in India, according to the Tea Board of the Ministry of Commerce and Industry of India. The majority of teas are named after the places where they are grown, and they are also legally protected as Geographical Indicators.
Also Read : People Have Not Only Learned To Accept But Adapted To The Covid-19 Lifestyle