While their assistance has been recognized by the Prime Minister on a national level, the sanitation workers have not been given any exceptional protection by the government.
Lack of Personal Protective Equipment(PPE) kits and masks for them has also put them at an increased risk of covid-19 exposure.
India has undergone lockdowns as a measure to break the vicious cycle of COVID-19 spread, but a huge number of labourers are still sanitizing the Indian cities and towns.
The sanitation workers in the frontline against COVID-19 are being badly paid and they don't even have the usual service benefits enjoyed by the regular employees.
They are never paid on time and they take so much risk going out every day, yet when they take leaves, their salaries are cut and sometimes they might even lose their job.
Major issues sanitation workers suffer from –
• Shortages of Personal Protective Equipments
• Long working hours
• Increased risk of infection
• Social and Family impacts
The pandemic had highlighted the plight of sanitation workers who have been employed as casual workers but were denied any privileges of a regular job.
They face uncertainty in jobs and pays, as they are hired by service providers of the administration. While government employees enjoy the advantages of leave and medical assistance, these workers do not enjoy such perks.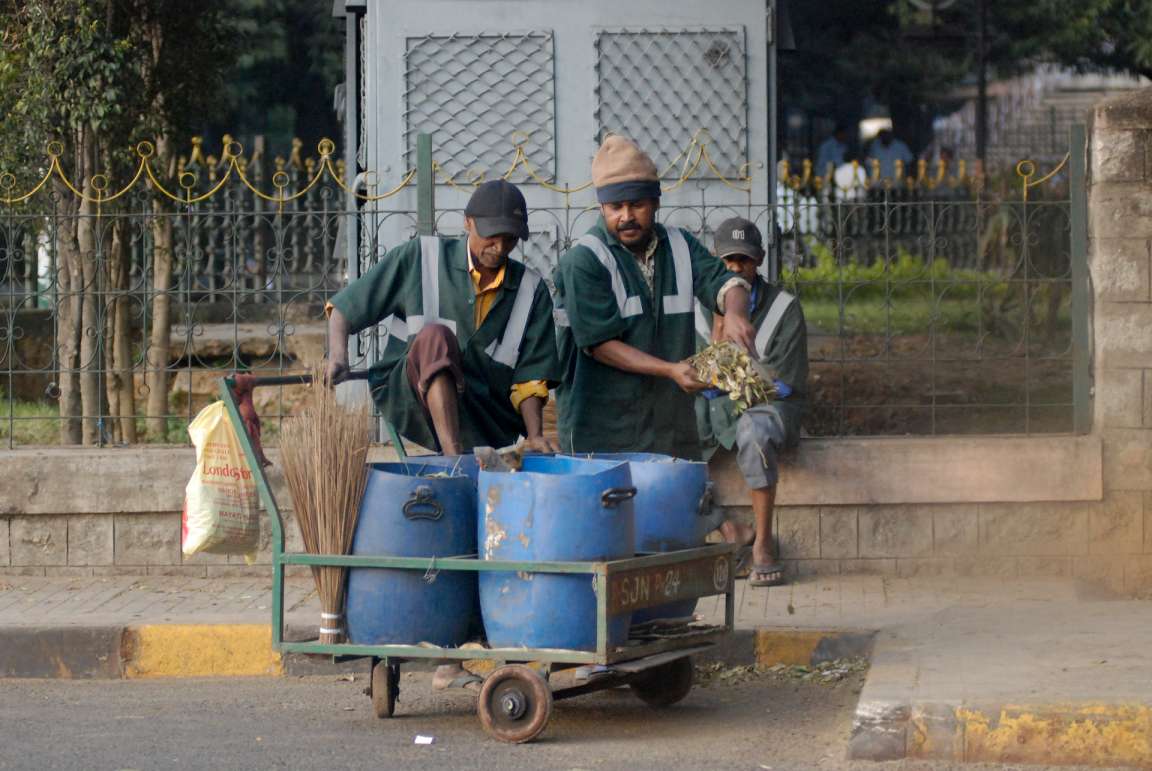 It's very tough for a daily wage-based sanitation worker to claim any compensation or allowance in case a labourer dies while performing his job.
They also face caste racism, as a lot of them belong to the Dalit community; people belonging to the lowest strata of the caste system in India.
The working conditions aren't good either, they suffer from a variety of health issues including eyesight problems and respiratory issues. The pandemic has become an additional source of their suffering.
Even though the government had announced an insurance scheme of 50 lakh rupees for frontline health employees, which incorporates sanitation workers too after the outbreak of COVID-19.
But it is still not clear if the casual and contractual sanitation workers would be eligible for these benefits.
Also Read: CIC Issues Stay On RBI's Decision To Share The Information On Banks' Inspection Reports And NPAs