Mussoorie, the sparkling hill station, has long been a favorite of many. It is the muse of a romantic, a loner's heaven, and a nature lover's utopia.
Once you've been here, you'll never be able to erase the memories from your heart since the multicolored hills will leave an impression on your heart once you visit there. In this article, we will be discussing some of the great places to visit near Mussoorie.
This colonial hill station attracts visitors with some of India's most famous educational institutions, majestic hotels, pleasant cafes, historic taverns, estates, churches, buildings, offices, bustling marketplaces, and tourist spots.
Mussoorie is one of India's most popular hill stations, known for its weekend getaways, honeymoon sites, Himalayan views, and Mall Road.
Apart from all this, Mussoorie is an epicenter of many amazing places where you can explore new things. The places around Mussoorie play as an addition to your trip which you won't regret. We have compiled a list of such great places to visit near Mussoorie below. Read on to find out more about them.
Take a look at our list of 10 great places to visit near Mussoorie:
1. Lal Tibba
Lal Tibba, which is unaffected by commerce, is located on the summit of Depot Hill in Landour. As the highest point in the area, Lal Tibba is one of the most spectacular overlooks.
The name literally means "red hill." On a clear day, telescopes mounted here provide panoramic views of the Nilkantha peak in Badrinath, Kedarnath peak, and the Banderpoonch group of three peaks.
2. Tehri Garhwal
Tehri Garhwal appeared to have received various spiritual significance from Hindu mythology and tales.
It is in Devprayag, where the rivers Bhagirathi and Alaknanda merge, that the Ganga takes on its true form. There are also numerous temples strewn over the area.
3. Bhatta Falls
Bhatt Falls is located near Mussoorie in the little village of Bhatta. Primarily, this Fall stands out among all the neighboring tourist attractions, making it a must-see on your list of places to visit near Mussoorie.
The white foamy water pouring from the mountains makes it a pleasant destination for tourists who visit it frequently. Surprisingly, there is also an abandoned old hydroelectric power facility.
4. Kanatal
Kanatal, formerly a deserted area, is now a popular stop for travelers seeking quiet and isolation. Kanatal is claimed to have been called after a lake that used to exist there.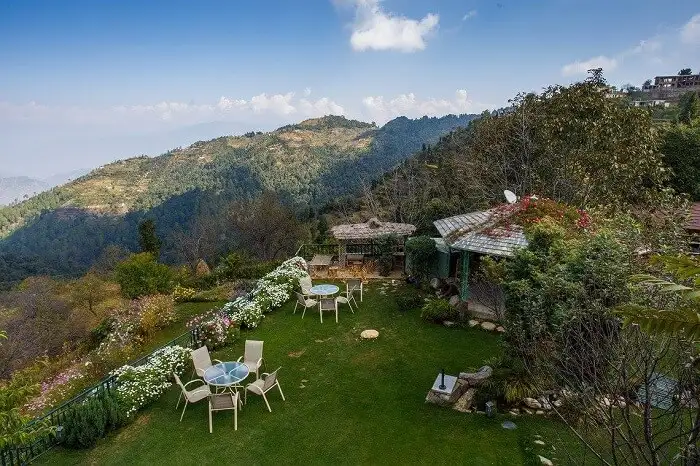 Aside from serenity, the area is charming with majestic hills, fruit trees, apple orchards, and beautiful green forests.
5. Auli
Auli is abundant in natural beauty, with apple orchards, old oaks, and pine trees.

Apart from skiing, there are various treks in the highlands of the Garhwal Himalayas that offer breathtaking vistas of the snow-draped mountains. Auli is a prominent Himalayan hill resort that dates back to the 8th century AD.
6. Dhanaulti
Dhanaulti is a tranquil small village on the Chamba-Mussoorie route that sits at a stunning 2,250 meters above sea level.
Because of Dhanaulti's elevation, you may enjoy beautiful views of the surrounding Himalayas from practically any position, and the weather is almost always favorable.
The terrain is characterized by virgin forests with towering deodars, oaks, and rhododendrons. A short walk from the town center will take you to charming meadows, lush jungles, and trickling streams.
7. Nag Tibba
Nag Tibba, also known as Serpent's Peak, is the second northernmost of the Himalayan five folds. This location is ideal for hikers and adventure seekers. Obtaining permission is required if one desires to trek over there.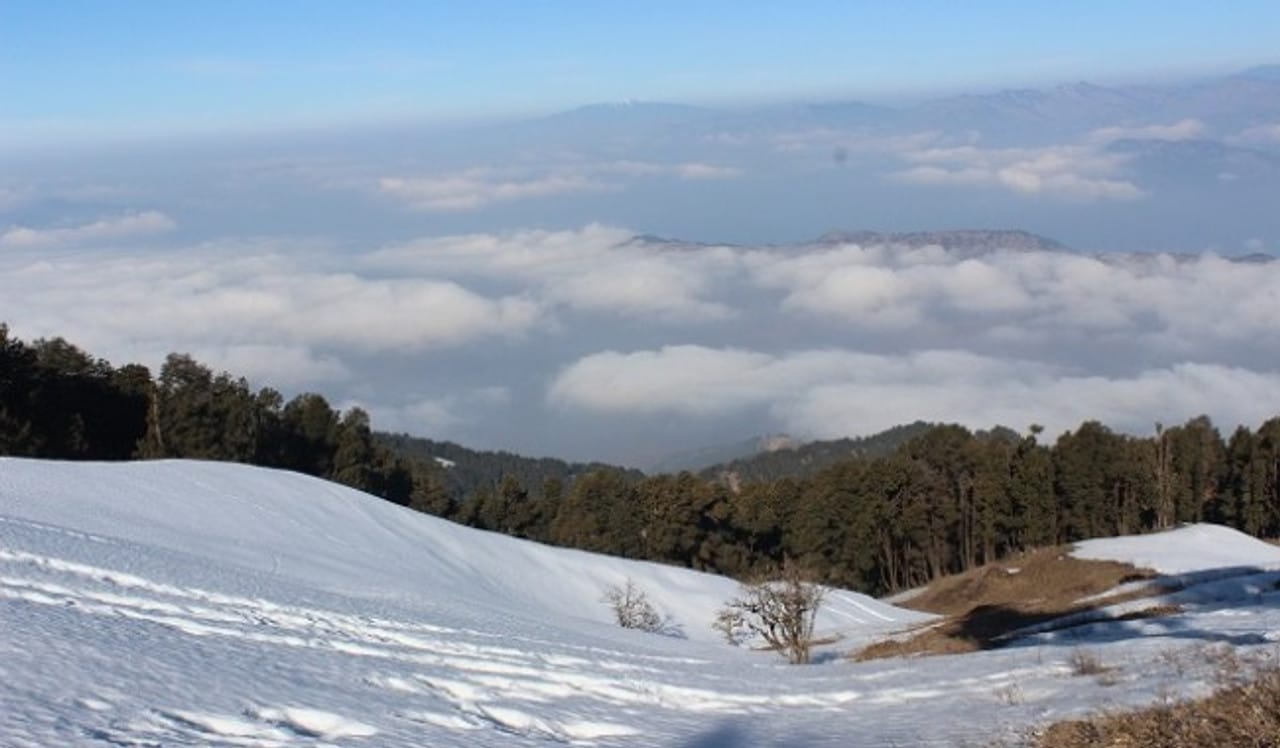 Because water is scarce in this area, trekkers should bring water with them. Nag Tibba is 2 hours and 40 minutes away from Mussoorie.
8. Uttarkashi
Uttarkashi, also known as Devbhoomi, is a charming tiny town in the Himalayan state of Uttarakhand.
The townhouses are two of the four holy sanctuaries of Hindu mythology and are revered by Hindus as one of their auspicious religious locations.
The entire area is rich in divine heritage, breathtaking natural beauty, and stunning vistas.
9. Rajaji National Park
Rajaji National Park is an Indian national park and tiger reserve located near the Himalayan foothills. The deciduous forests, vegetation, scrubland, grasslands, and pine forests of this national park are well-known.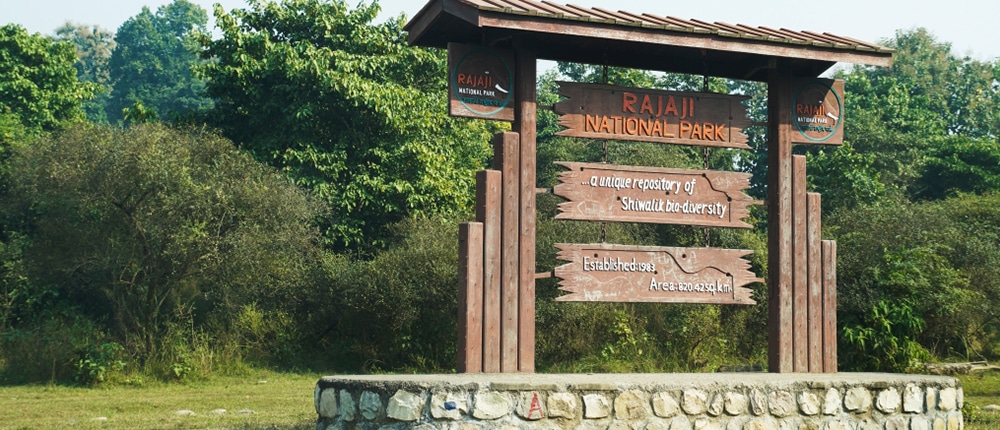 A variety of creatures find refuge in the national park's environment. Rajaji National Park is 2 hours and 38 minutes away from Mussoorie.
10. Haridwar
Haridwar, one of India's seven holiest cities, is an ancient city nestled on the banks of the Ganga in the Garhwal area. It is a well-known Hindu temple town, with temples, ashrams, and narrow streets all across the city.
A dip in the sacred Har Ki Pauri is said to cleanse you of all your sins. Every evening, Haridwar witnesses a series of rituals for the well-known Ganga Aarti at the Ghats.
Also Read: 15 High Paying Jobs That Allow You To Travel The World