It's sometimes difficult to remember just how long Adele has been a part of popular culture. Her breakthrough single, "Hometown Glory," was released while she was only nineteen years old, and it was a song she wrote at the age of sixteen.
Adele has shattered records since then, winning fifteen Grammy awards for three full-length studio albums. Her crossover appeal stems from a unique combination of excellent voice, vulnerable compositions, and a witty attitude.
Adele hasn't produced new music in almost five years — a strange spell as host of Saturday Night Live in 2020 was more of an occasion for the singer to try her hand at comedy and acting than a hint of a musical comeback — but new Adele music is finally on the way.
When Adele made her musical comeback with "Easy on Me," we braced ourselves for an emotional roller coaster (and next month when she unleashes her new album 30).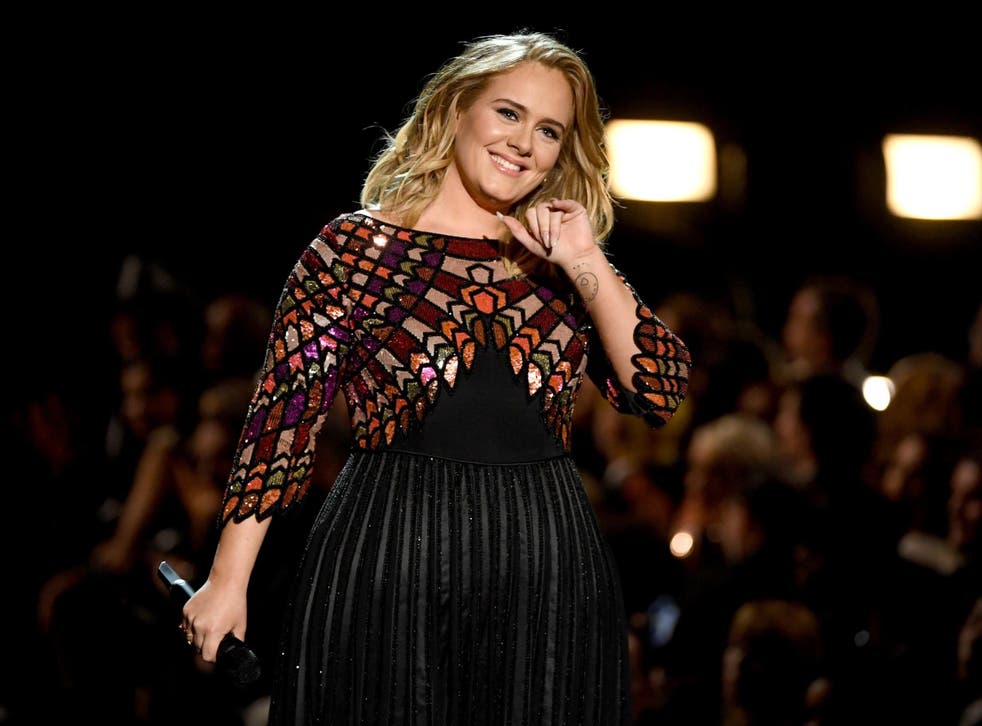 "Easy on Me" has officially smashed Spotify's record for the most streams in a single day, less than 24 hours after its release, according to the streaming site.
Spotify hasn't revealed the precise number of streams the song has received, but according to the Twitter account Chart Data, "Easy on Me" and BTS' "Butter" now have over 20 million combined Spotify single-day streaming counts.
We've compiled a list of 11 of our favourite Adele songs into a playlist:
1. Easy On Me
Adele has released new songs for the first time since 2015. On Thursday night, the "Hello" singer released "Easy on Me," her first song and music video.
In the chorus, she says, "Go easy on me sweetheart, I was still a child." "I didn't get to experience the world around me. I didn't have time to think about what I wanted to accomplish.
So take it easy on me." The music video shows the pop star traveling across the countryside while listening to her song on a cassette tape, leaving behind an old home.
The introspective nature of the song, as well as its windswept music video, provided much-needed emotional relief to her followers and was well-received by critics.
2. "Rumor Has It"
While Adele is best known for heartache songs, notably on the huge (and largely tragic) 21 LP, the second single on 21 offers a ray of optimism. It's more self-assured, even sardonic at times, conjuring small-town drama and widespread rumor.
She replies, "Bless your soul, you've got your head in the clouds/ You made a fool of me, and, boy, you're bringing me down."
She never acknowledges whether or not she originated the titular rumor, or even if she wants the song's subject back, throughout the story she unfolds – the listener is left to construct the ending.
3. "Chasing Pavements"
The bold and gorgeous "Chasing Pavements" was Adele's second single, and it introduced her music to masses of new ears.
Adele sings with the wisdom and precision that vocalists twice her age can't match, despite the fact that she was just nineteen years old when it was recorded. In "Chasing Pavements," Adele soars, but the song is dark, yearning, and tense.
Instead of fully embracing the jazz-tinged, coffeehouse-core that was unavoidable in the late 2000s, she builds the song to a tremendous, epic climax in each chorus, revealing that she is more than just a singer – she is a true artist.
4. "When We Were Young"
Only Adele, looking back from the age of 25, could render "When We Were Young" as genuinely nostalgic and compassionate as she does.
The vocalist confronts her fear of growing older by capturing the tenderness of youth in a warm amber glow as she addresses a long-lost loved one.
Adele weaves a vision that looks like a movie and sounds like a song over soothing piano notes and the steady muted beat of a tambourine and will have you reaching for your camera to capture the people you love in the ideal light before the perfect moment goes.
5. "Set Fire to the Rain"
"Set Fire to the Rain" has a fairly normal pop structure when compared to the majority of the other songs on this list. In truth, there isn't much in the first minute that distinguishes it as an all-time great song.
But as the bridge comes in and you can feel Adele preparing herself for that rush of a wail on the hook, you know you're in for a treat.
Yes, it's theatrical balladry at its most histrionic, but that killer chorus is unmistakable.
6. "Send My Love (To Your New Lover)"
Adele had the business at her feet by the time she turned 25. With a little help from songwriter and producer Shellback, Max Martin, a Swedish pop music master, created the bubblier "Send My Love (To Your New Lover)."
Adele said she'd had the song's trademark bass guitar line in her pocket since she was fifteen years old in an interview with the New York Times.
It found a home in the lively track a decade later, and it's pleasant to listen as one of Adele's more simple pop offerings.
7. "Skyfall"
Adele's "Skyfall" is by far the most cinematic and riveting James Bond song in the canon.
"Skyfall" is imbued with mystery, drama, screaming horns, and silky strings by Adele and mastermind producer Paul Epworth, who treats the song like it's the climax of its own film.
Adele seems totally at home over the jazzy, distinctly minor track, and rather than flaunting her magnificent belt at every turn, she creates a more subtle and ethereal air, commanding us with her full-throated roar only a few times.
8. "Make You Feel My Love"
"Make You Feel My Love" isn't an Adele song; in fact, Bob Dylan's dreamy love song has been covered so many times that it's become one of the few 21st-century songs to acquire "standard" status.
Despite the song's sophisticated interpretations by artists such as Garth Brooks and Kelly Clarkson, Adele's rendition is an obvious standout.
Adele and a piano make up most of the recording. Later, harmonies and strings pull it all together, but the track's simplicity allows her excellent voice to shine through.
It's sincere, and Adele's voice makes every word ring real. It's difficult to infuse new life into a song that's been there for more than a decade, but Adele makes it look easy, much like a perfectly performed run or belt with precise placement.
9. "Hello"
"Hello… this is me." Adele roared back in the fall of 2015 with those three words, igniting the world with the first song from her third album 25, 25.
The song had become unavoidable by the time the album was released four weeks later, eliciting tears, phone calls to long-lost lovers and friends, a return of flip phone memes, and even a true Thanksgiving miracle.
"Hello" has remained one of the greatest and most emotional ballads in current music history for nearly six years. "Thanks, Adele," we can only say, just like the small girl at the conclusion of Thanksgiving supper. We're grateful you called.
10. "Rolling In the Deep"
Adele's enormous breakout was the percussive beauty of "Rolling in the Deep," which was not technically her first hit.
It does everything that her best work is known for: it pulses with ferocity, it rides her voice from a deep rasp to a head-turning belt, and it holds your heart with its emotional core.
The question of who has the strongest pipes in modern pop music was resolved when this song hit the radio waves and introduced American audiences to Adele, a powerhouse vocalist.
11. Someone Like You
Upbeat compositions are a joyous, necessary, and cathartic element of the music scene, and pop music is undeniably important. Even still, it doesn't feel quite right to call "Someone Like You" a pop tune.
The stunning song is a true heartbreaker: "Don't forget me, I beg/ I remember you said/ Sometimes it lasts in love, but sometimes it hurts instead," sings the chorus, which is still relevant a decade later.
The term "iconic" is certainly thrown around a little too loosely these days, but "Someone Like You" is deserving of it. The opening piano sounds are instantly recognized, and the lyrics feel collective (and permanently) imprinted on the collective consciousness.
It's still a mystery how she managed to film a single-take music video while wandering the streets of Paris with no other people or vehicles in sight.
"Someone Like You" is that song, whether it's for a huge or minor heartbreak, a nostalgic trip, or just a good cry.
Source-Buzzpedia
Also Read: 9 Hindi songs that impressed us with their English verses