Starting from January, first three months of the year were filled with negative, disastrous events, including the tension between the U.S. and Iran, WW3, the coronavirus outbreak, etc., And now yet another heart throbbing incident took place in California, where 2020 seemed to make us aware, there is a lot to come our way, and definitely it can get even worse.
Lightning strikes Fires in California. Dozens of major fires are burning there. It has been hit by nearly 11,000 lightning strikes in 72 hours. The onslaught of fires raging across California has turned deadly. Embers burn along a hillside as the LNU Lightning Complex fires tear through unincorporated Napa County, Calif., on Tuesday. Due to so much turmoil, Governor Gavin Newsome declared a state of emergency. Cal Fire's Public Information Officer for the LNU Lightning Complex fire Jeremy Rahn, said in a Wednesday press conference, "Over the last 72 hours the state has been besieged by a historic lightning siege that has resulted in approximately 10,849 lightning strikes across the state, causing more than 367 new fires."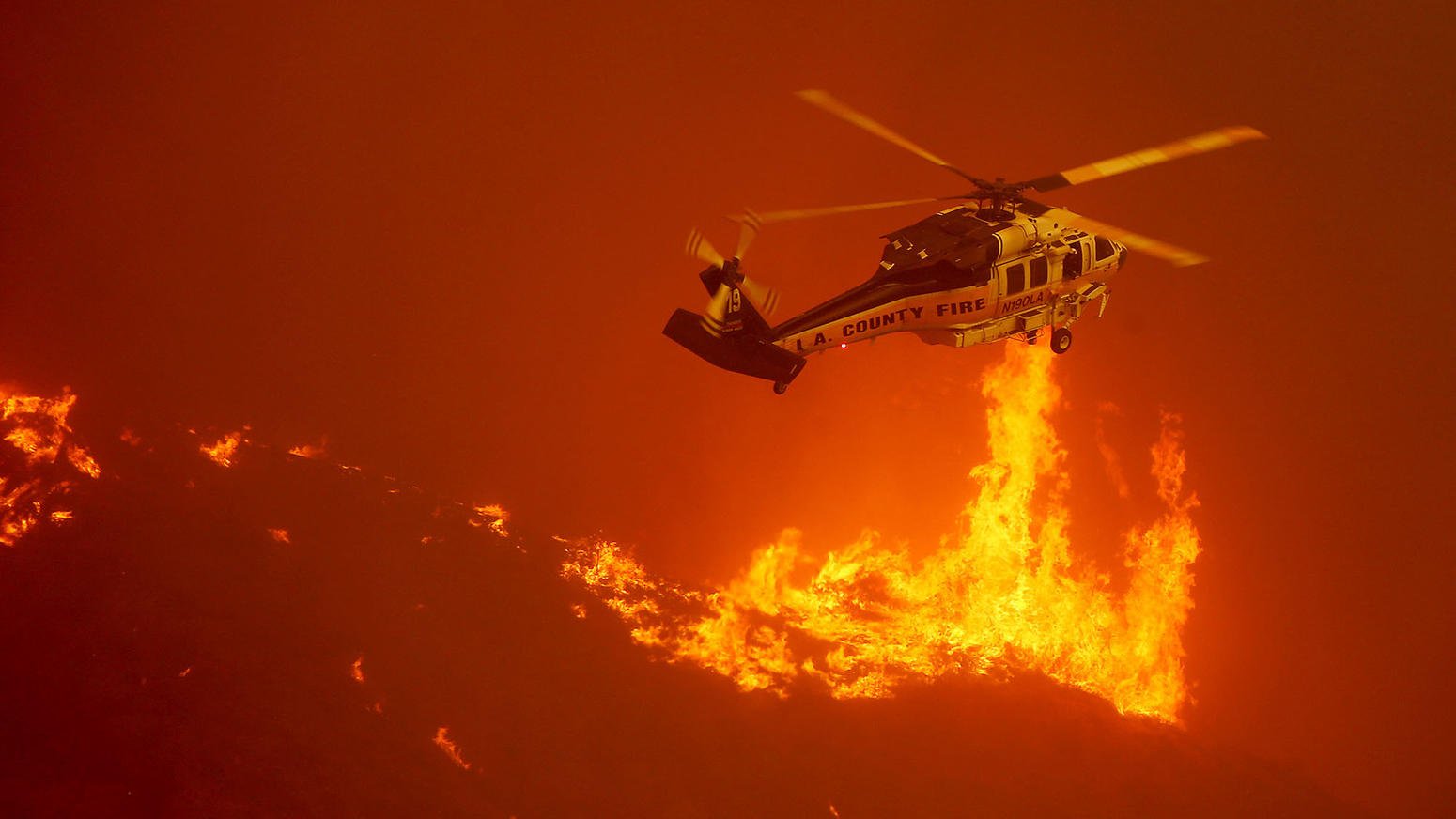 The lightning and thunderstorms that began on Sunday, combined with extremely high temperatures and dangerous air quality have exacerbated the ferocity of the blazes and speed with which they are spreading. So far, California has requested 375 fire engines from neighbouring states and it has hired. In the morning, one helicopter pilot who was battling one of the state's smaller fires in central California lost his life. The Bell UH-IH helicopter was on a water-dropping mission on the Hills Fire at the time of the accident.
[zombify_post]