The current pandemic has changed us all in a variety of ways. Today we all feel more interconnected than ever. We're more aware of the things and the environment surrounding us than we were earlier. Perhaps this awakening of consciousness has instilled in us a feeling of curiosity. Every day, as we flip newspaper pages, come across words such as fascism, left, right, and centre which all lead to a series of questions in our minds.
Here are 5 books we recommend you to read to gain a better and a well- informed perspective of our governments, society, history and more.
Down and Out In Paris and London by George Orwell
Beautifully prosed, this effortless piece of writing will take you through London and Paris. Down and Out in Paris and London takes you not just through the two majestic cities but also into the real- lived days of one the greatest writers we've had. Also read it to learn some classic, chic French words.
India After Gandhi – History of World's Largest Democracy by Ramchandra Guha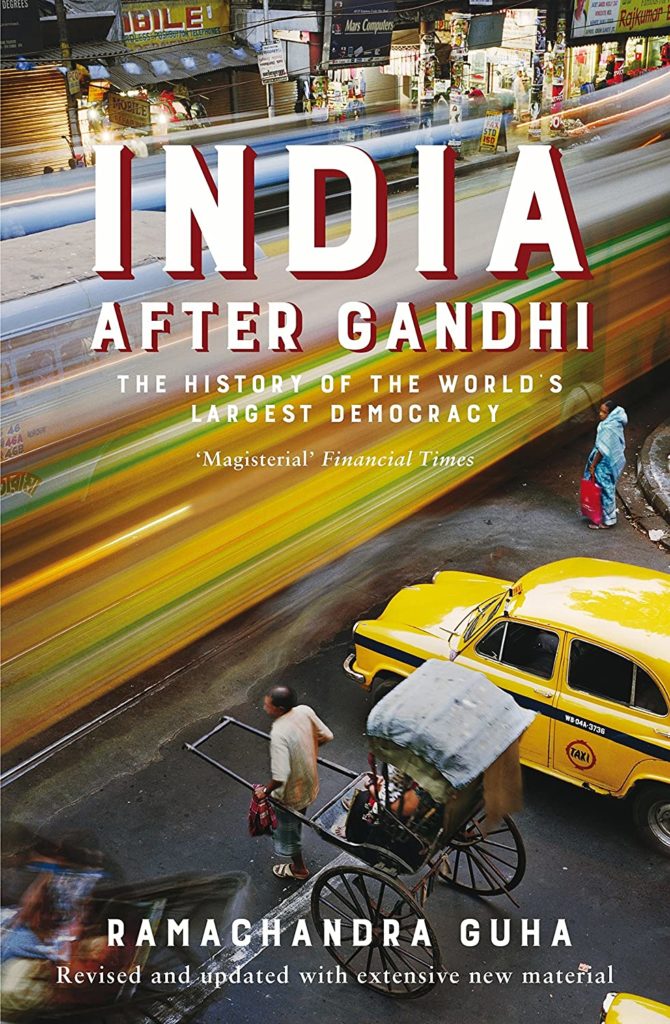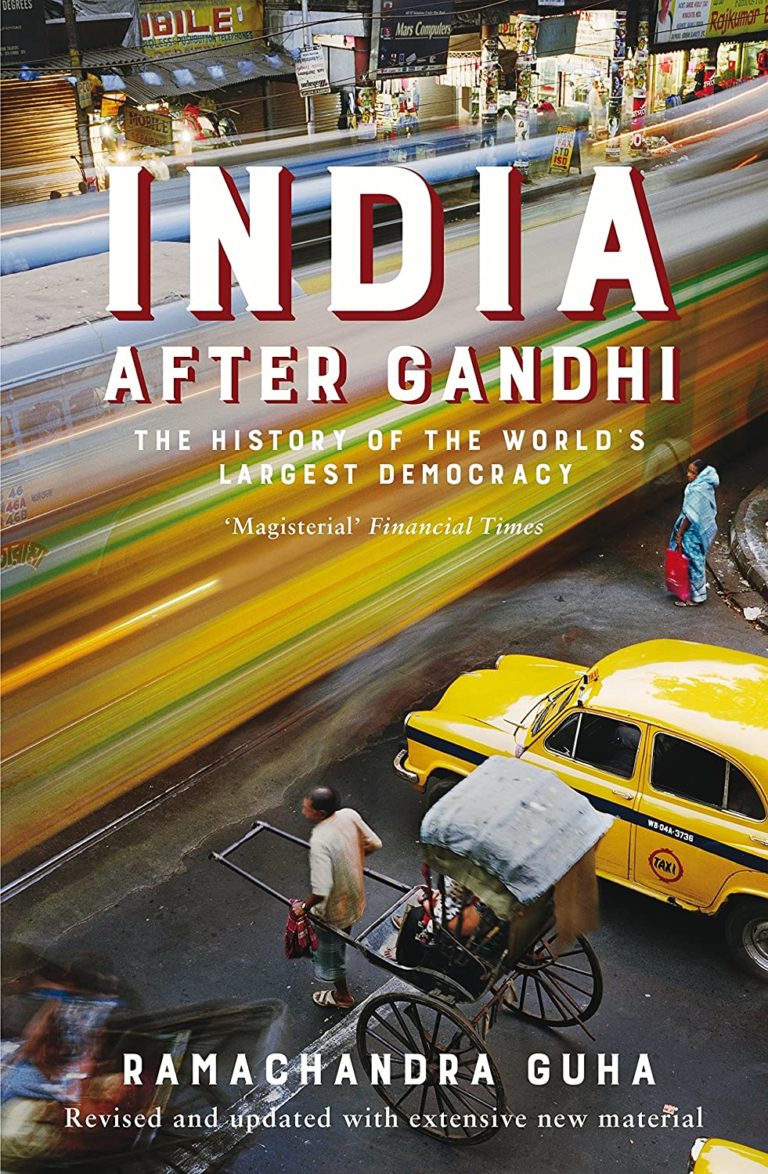 By the looks of it, it is one of those books that you'd possibly ignore. Why so, you ask? It is freaking spanned across almost 800 pages. But it is also one of those books that will tell you, an Indian, how the life you're living today, came about to be. The voluminous beauty takes you through, as the name suggests, India after Gandhi's assassination.
It tells you how almost all of the vicissitudes India founds herself facing today, were already predicted decades ago. Fall of Congress, the rise of an extremist Hindu government whose progenitors were already lurking around in the 1940s, the doomed Indian secularism were matters that irked leaders like Nehru and Patel. By the last chapter, you'd be proud of knowing your country much better than before.
Everybody Loves a Good Drought by P. Sainath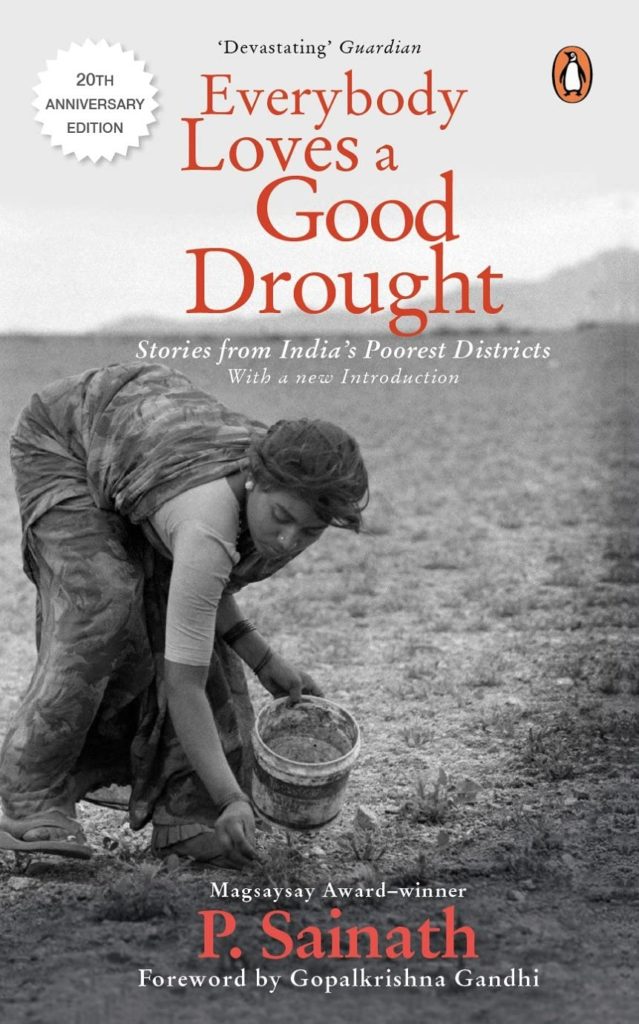 "If all this sounds insane, that's only because it is." I, my friend, was devastated after finishing this gem of a book. It told me things I never imagined could happen and how they were taking place all these years. The book is a collection of some brilliant reportage done by Mr. Sainath. It will tell you how government schemes for farmers are never meant for farmers and the society's neglect of the left-outs and the destitute.
The accounts of the lives of the farmers will shake you to your core. Such blatantly true journalism can not be found today and to read this book is a privilege. There's no better moment to read this than today when we are seeing lakhs of migrants walking back home having been betrayed by the system.
Discovery Of India by Jawaharlal Nehru
After finishing this beauty and other of his books, the only thought I had was to have been able to read more of Nehru's writing. Jawaharlal Nehru was a prolific writer. The American journalist John Gunther was quite right to say that "hardly a dozen man alive write English as well as Nehru." Discovery of India, as is apparent, tells you the history of India's discovery.
It is a collection of letters Nehru wrote while imprisoned by the British in Ahmednagar Fort in 1944. Where we Indians came from and how we settled about in this land, Aryadesha, Mughals, and everything in between is the concepts the book answers. The effortlessly beautiful writing point out the lucid thoughts of a well-read, learned man worthy of heading a country. One of the finest non- fictions ever.
North and South by Elizabeth Gaskell
The novel was first published in 1854 and has since left its marks on millions of readers around the world. Our heroine here is the young Margaret Hale who's until now lived in London with her wealthy aunt and cousin. Her life in London comes to an abrupt halt when her father, a local pastor, leaves Church of England and settles down in the industrial town of Milton-Northern.
The novel is set in the days of the Industrial Revolution and strikes, worker's rights, creeping capitalism are recurring themes. There is an evident juxtaposition of the working-class against the well-off of the town. But more than that, it is a love story that is beautiful. A great romantic classic that you should not miss on. 
Also Checkout: 5 WAYS TO BOOST THE ECONOMY