The present situation of the world is no mystery. Directly or indirectly, Covid-19 has affected everyone around the globe. With the massive increase in the Covid-19 cases, people have started losing hope and motivation to deal with the current situation. However, to cope with the hazardous circumstances and to avoid the depressing atmosphere, I have a little list of Korean dramas, that might be helpful in lifting your mood and maintaining your patience level.
If you are searching for something that can boost up your mood and help you in escaping the current state of affairs, believe me, you are at the right place.
1. Crash Landing on You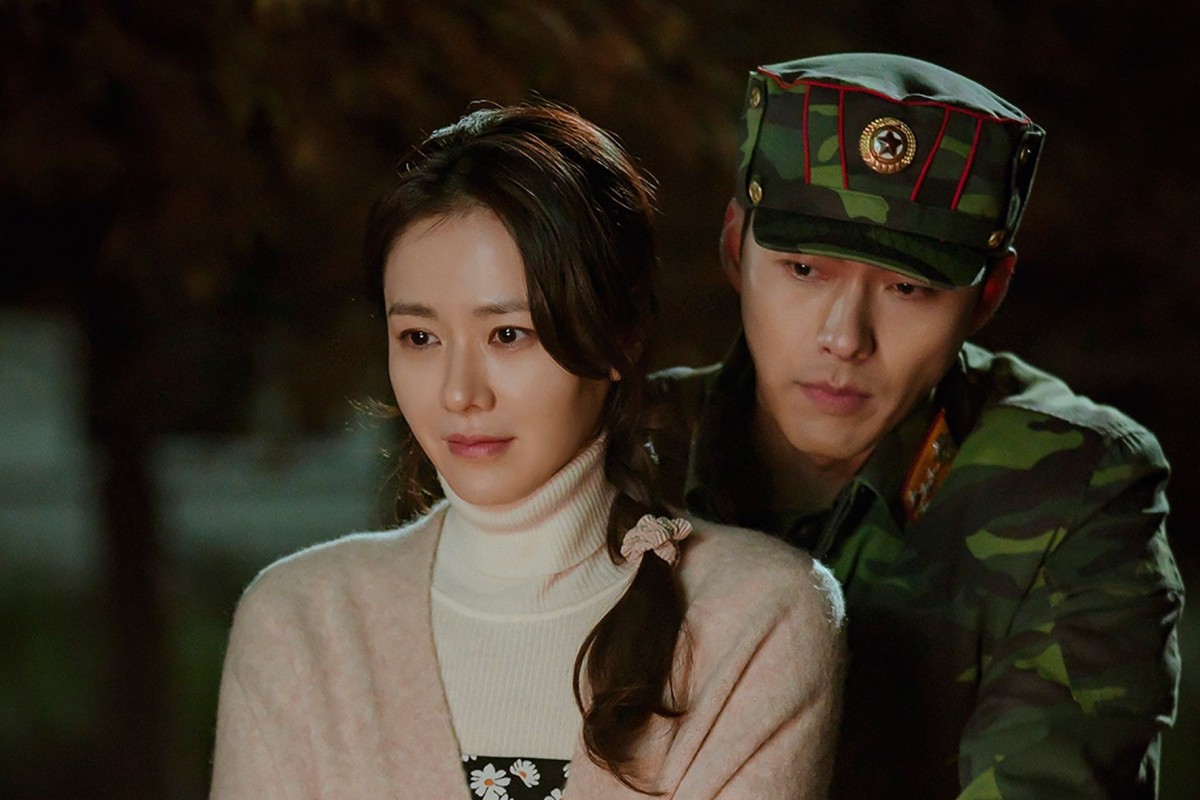 Genre: Comedy/Romance.
Creators: Lee Jeong-hyo, Park Ji-eun.
Starring: Hyun Bin & Son Ye-jin.
Crash landing on you is a beautiful love journey of a North Korean Captain and a South Korean conglomerate heir.
Se-ri (Son Ye-jin) is shown as the resident of Seol, South Korea. She is a successful and independent woman. To celebrate her success she went for the paragliding but due to bad weather, she crashed into North Korean, where she meets Captain Jeong Hyeok-Ri and an unexpected love begins.
This is a beautiful series one must keep in the watch list. There is only one season with 16 episodes.
2. Dinner Mate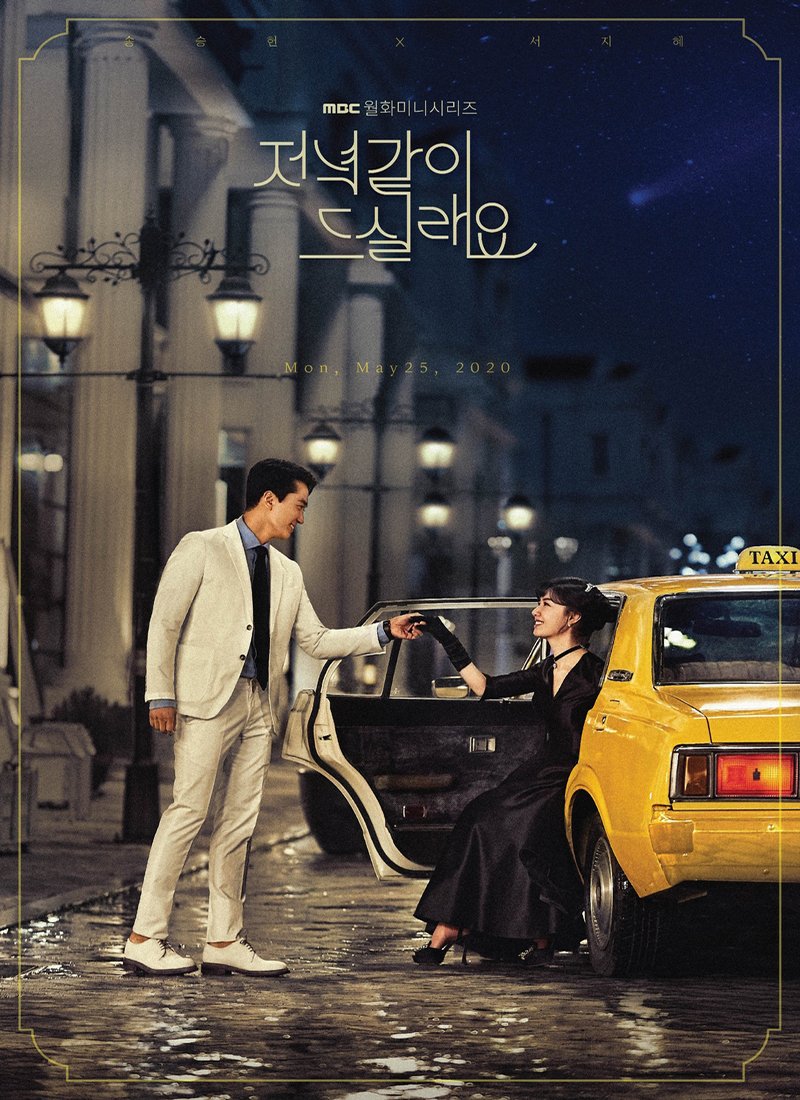 Genre: Comedy/Romance.
Director: Ko Jae-Hyun
Starring: Song Seung-Heon & Seo Ji-Hye.
Dinner Mate is 2020 Television series. It presents an amazing story of a two young person, coming from different professions.
Woo Do-hee (Seo Ji-Hye), a producer at a digital content company, and psychiatrist Kim Hae-Kyung(Song Seung-Heon) meet by chance and end up having dinner together. Later, by chance, they meet again and agree to become "dinner mates" — without knowing each other's personal information ( name, profession, etc.), they just meet up to eat dinner and talk.
This is an extraordinary story and a true example of love and respect.
3. Doctor John
Genre: Medical Drama.
Producer: Jang Jin-Wook
Cast: Ji-Sung & Lee Se-Young.
Doctor John is a 2019 Television drama, it is based on Japanese novel On Hand of God. 
The story is about Cha Yo-han (Ji Sung) who is an anesthesiology specialist. He's vain and very rude but at his job he's a genius and Kang Si-young (Lee Se-young)who is an anesthesiology student, partnered with Cha Yo-Han. She is intelligent, friendly and above all, she listens to her patients with great concern. People come to the hospital with unexplained acute or chronic pain. There, Cha Yo-han and Kang Shi-young try to figure out what causes their suffering.
4. Fix You
Genre: Comedy.
Director: Yoo Hyum-Ki.
Starring: Shin Ha-Kyun & Jung So-min.
Fix You is all about Psychiatrists who were busy trying their best to treat and fix their patient's emotional wounds.
The series starts with the protagonist, Lee Si Joon who is an eccentric but an excellent psychiatrist, who always make sure that his patients are doing well. His way of giving treatments were different but effective. On the other hand the female protagonist, Han Woo Joo is a musical star. Honest and compassionate, her on-the-stage efforts seem to pay off, but she is grappling with rage issues and frequent mental breakdowns that threaten to ruin her career and life.
It would be interesting to know how Lee Si Joon will help Lee Si-Joon in fixing her soul with compassion and how he will rescue her from becoming the prey of her own anger issues.
To watch its trailer, click on the link below:
5.  365: Repeat the Year
Genre: Mystery & Fantasy.
Director: Kim Kyung-hee.
Cast: Lee Joon-hyuk & Nam Ji-hyun.
365: Repeat the Yest is an intense, South Korean Television series, based on Japanese novel Repeat. 
It is an excitingly unpredictable and shocking drama about ten people who dream of having a perfect life, travel back in time to 1 year ago. They are able to rest their lives there, but mysterious cases take place and threaten their lives.
If you love thrillers, this is the best option for you. Trust me you won't regret it.
6. It's Okay to Not Be Okay
Genre: Romance.
Director: Park Shin-woo.
Starring: Kim Soo-Hyun & Seo Ye-Ji.
It's Okay to Not Be Okay, is a 2020 romantic South Korean series. It is also available on Netflix.
The drama describes the story of Moon Gang-tae (Kim Soo-Hyun), a psychiatric ward community health worker with little time to spend on other things, and Ko Moon-young (Seo Ye-ji), a popular children's book author who is suffering from an antisocial personality disorder and has never experienced love. The two are gradually starting to heal each other's emotional wounds after meeting each other.
It is one of the most-watched drama. Again it's an amazing series with the flawless storyline and talented actors. While watching the drama you'll feel connected to the story. It would stir your emotions to the level, that you'll experience goosebumps.
[zombify_post]