People are ready to inject technology into every aspect of their lives, and a smartwatch is a perfect example. The best smartwatch gives you the benefit of time on your wrist and customizes it according to your needs. It tracks your health and helps you stay connected to the world via notifications and calls, all without having to pull out your phone from your pocket. This blog explores some of the best Apple Alternatives Under 5000 Rs. 
Despite the fact that the list is still short, some major players are actively entering the budget smartwatch segment and pushing decent devices to entice the masses. Because of this recent change, an increasing number of people are investing in this product, attracting the attention of premium brands.
7 Best Apple Watch Alternatives Under 5000 Rs. –
1. Realme Watch 2 Pro – 4999 Rs.
The Realme Watch 2 Pro has a 1.75-inch (320 385 pixels) 286 PPI touch color LCD screen with a peak brightness of 600 nits.
It includes a 3-axis accelerometer, heart rate sensor, Automated Heart Rate Measurement, 24-hour Real-time Heart Rate, Low heart rate reminder, Blood Oxygen (SpO2) Measurement, Sleep Detection, Steps, Calories, Distance, Water Reminder, Sedentary Reminder, Activity Records, and 90+ Sport modes.
You can use this watch to control Music Control, Camera Control, and get the Weather Forecast. It has a 390mAh battery that can last up to 14 days. Overall, if you like the design, the Realme Watch 2 for 4999/- rupees in India is a great option. The design is good, and the display is adequate but not as good as the Honor Watch ES.
2. Reebok ActiveFit Smartwatch – 4499 Rs.
The ActiveFit 1.0 features a 1.3-inch full capacitive touch screen with curved glass for improved image quality and user experience. The IP67 rating safeguards your smartwatch against dust and water splashes.
ActiveFit 1.0 includes a blood oxygen sensor that measures your blood oxygen level and keeps track of your health. The battery in the Reebok ActiveFit 1.0 lasts up to 15 days and 30 days on standby.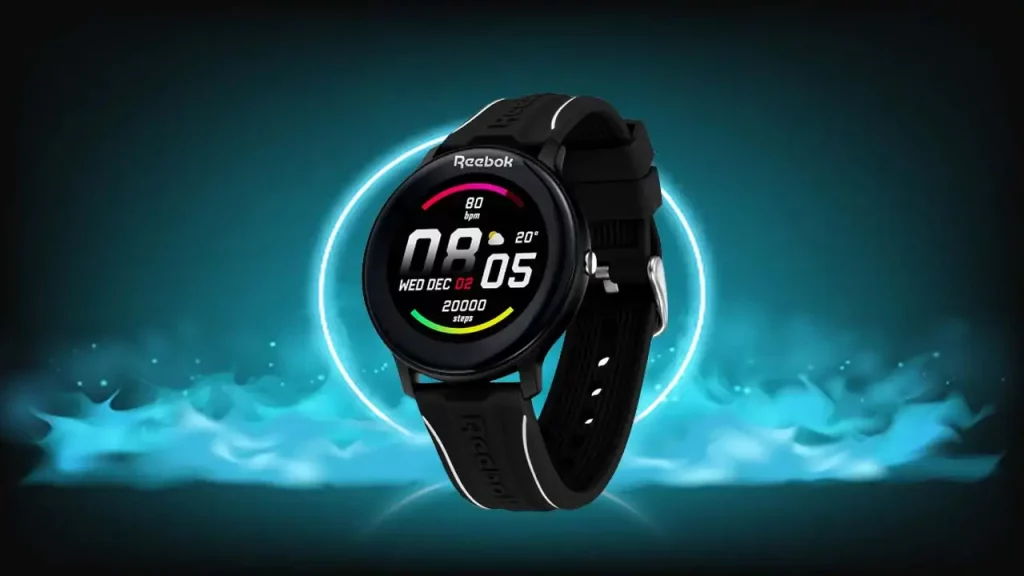 There are 15+ sports modes to help you analyze and improve your workouts. Along with Sleep monitoring, Blood Pressure, Female Cycle Tracking, and Meditative Breathing, Calories and Step Call & text notifications, social media notifications, music and camera control, and built-in games.
3. Dizo Watch R – 3949 Rs.
Dizo Watch has a metal body that is well-made and beautifully displays the 2.5D curved display. Dizo has provided a 1.3-inch AMOLED panel, which is one of the smartwatch's main selling points. This display not only looks good on paper, but it also performs admirably on the actual grounds.
It has a resolution of 360 x 360 pixels and a maximum brightness of 550 nits, making it visible even in direct sunlight. Dizo claims that it can last up to 12 days on normal use, while with the AOD and 24-7 heart rate tracking turned on, it can last for about 2 days, which is significant.
4. Realme Watch S – 4699 Rs.
The Realme Watch S has a 1.3″ 2.5D LCD display. The case is made of stainless steel, as is the dial. Corning Gorilla Glass 3 protects the display, which is surrounded by a thin bezel.
The watch has 16 sports modes. Realme claims that the battery backup lasts 15 days, which is correct. The watch is light and only weighs 48g, despite having a large 390mAh battery.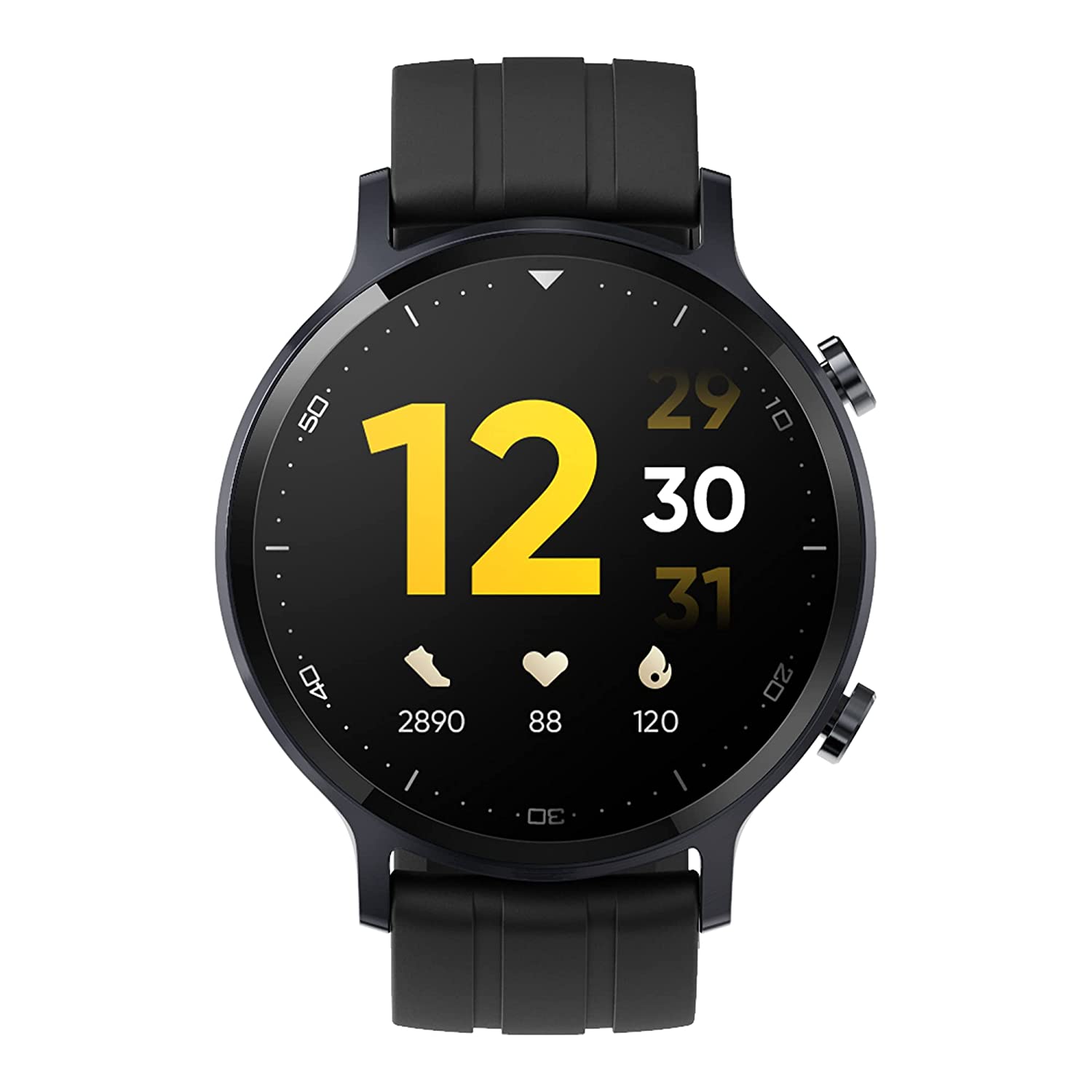 SpO2 technology measures the amount of oxygen in your blood. A 3-axis accelerometer and an ambient light sensor are also included. It is resistant to dust, sand, and water. It can also withstand a 30-minute submersion in water up to 1.5m deep. The watch has Bluetooth v5.0, which allows it to connect to a smartphone instantly.
5. Noise ColorFit Pro – 3999 Rs.
The Noise ColorFit Pro3 has a 1.55′′ HD and TruView Display. It has an LCD Touch Screen Display, which contributes to its fine sleek tech appearance.
It has excellent sensors, allowing you to slide your finger across the display with sufficient receptivity. This smartwatch has a good battery life that lasts at least three days.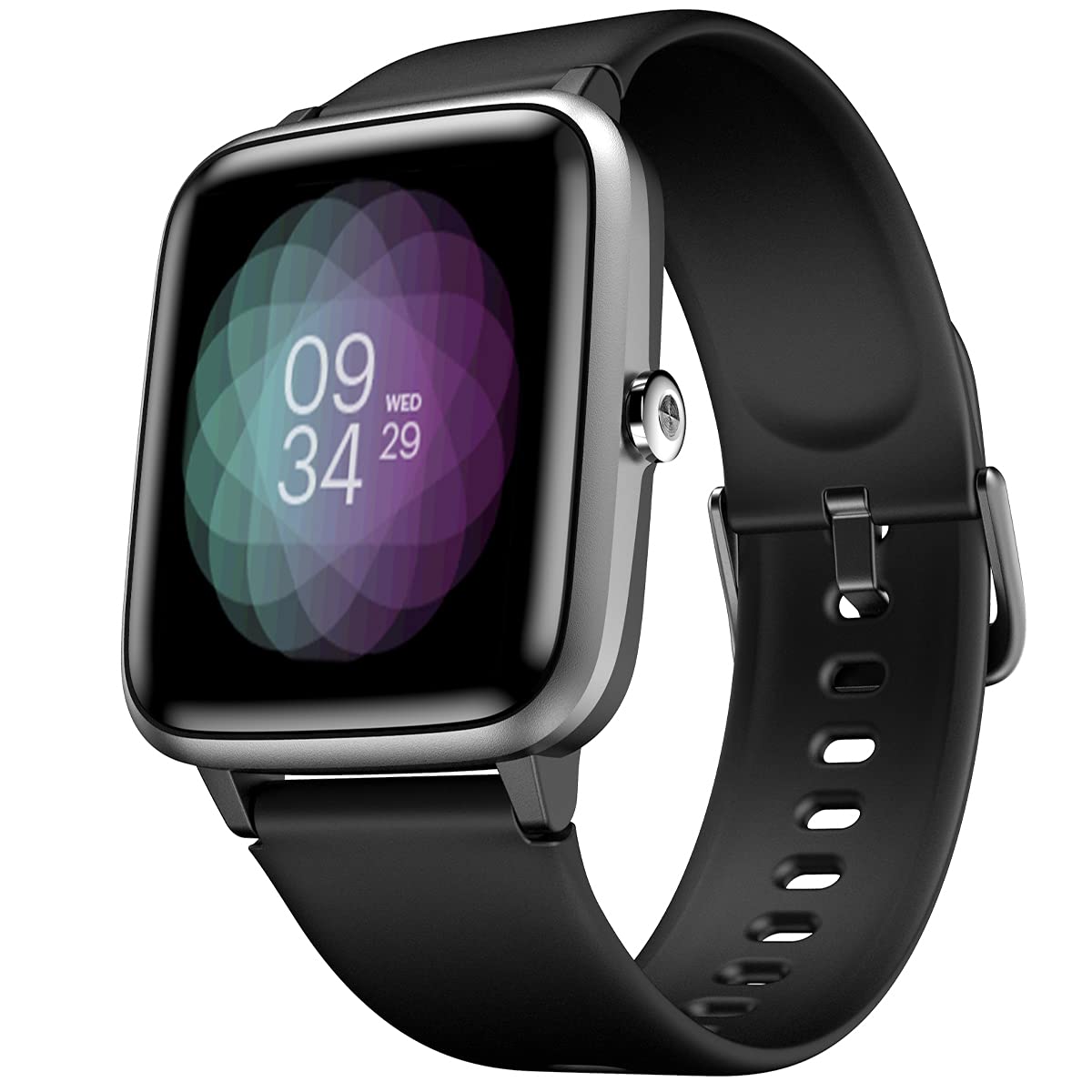 The Alexa feature has been pre-installed for you. Noise ColorFit Pro 3 supports Bluetooth 4.2 and is compatible with both Android and iOS. It has SpO2 monitoring, which monitors your blood-oxygen level, a stress monitor, female healthcare support, which is especially useful if you are a woman, and Breathe Guide Support.
6. Fire-Boltt Ring – 4499 Rs.
The battery in the Fire-Boltt Ring is 270mAH. When left unchanged at the full battery, the watch works for 8 days in a row without Bluetooth calling, and 24 hours with Bluetooth calling. The smartwatch is also ideal for those who are concerned about their health and want to stay informed about it.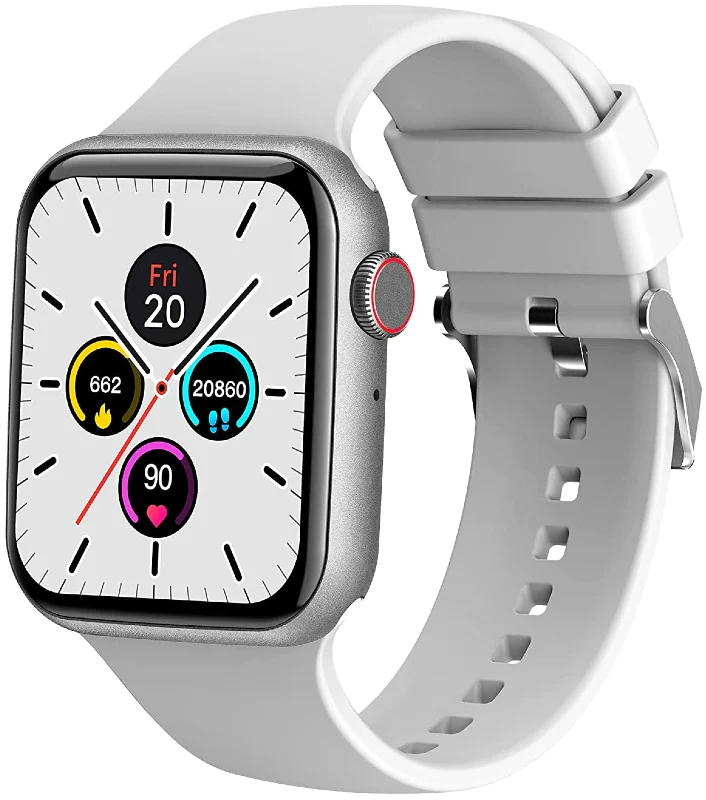 As such, it has SpO2 monitoring, which monitors your blood oxygen level, as well as sports, fitness, and sleep tracker, as well as a heart rate monitor that works 24 hours a day, seven days a week. The Fire-Boltt Ring now has a Bluetooth calling feature, so you can talk to your loved ones no matter where you are or what you're doing.
7. Zebronics ZEB-FIT4220CH
The Zebronics ZEB-FIT4220CH is a reasonably priced smart wearable with a plethora of features. With a 47mm metal case, it feels quite premium and resembles a traditional chronograph rather than a smart band or a smartwatch.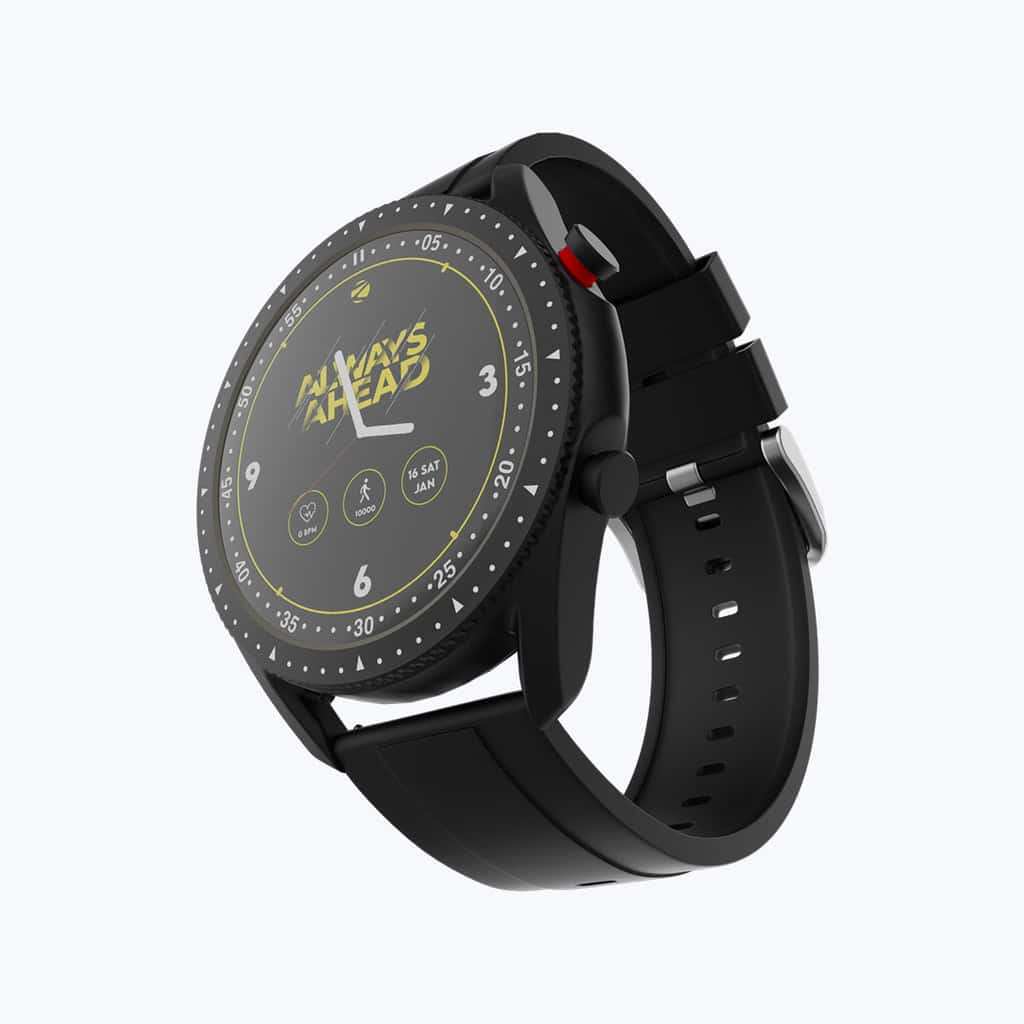 It also has SpO2 tracking and Bluetooth calling capabilities. The low-resolution display is quite average, and because there is no ambient light sensor, you must manually adjust the brightness.
The software is limited in terms of customization and is spartan at best, but it runs smoothly and without lag. The battery life is average for this smartwatch segment, but charging is difficult because the magnetic connector easily disconnects.
Conclusion:
Technology has forever altered the way we care for our bodies and exercise. It has increased our efficiency, and various cutting-edge technologies have made it easier to track and improve our vital health records. Hope you liked this article on Apple Watch Alternative Under 5000 Rs. Let us know your thoughts on these watches in the comment section below.
Also Checkout: Best Cybersecurity Architectures For Enterprises in 2022