Mumbai.. a densely populated home of people coming from various regional and cultural backgrounds has a lot to offer to its residents as well as visitors.
Today, we at BuzzPedia, have decided to give you all a tour of the different markets of the cultural hub.
1. Colaba Causeway
The Colaba Causeway is Mumbai's most famous tourist trap, but it's also a lot of fun.
Vendors set up improvised kiosks by late morning to sell branded clothing, faux antiques, trinkets, and jewellery that you'll be tempted to buy.
Bargain for a decent deal and refuel at the cafés and bars along the road (Mondegar is a favourite of many). A few stalls across from Regal Cinema sell open-toed leather sandals, which are hard to come by elsewhere.
2. Hill Road
Hill Road in Bandra is where everyone buys items that aren't meant to last, the kind that you wear for a season and then throw away.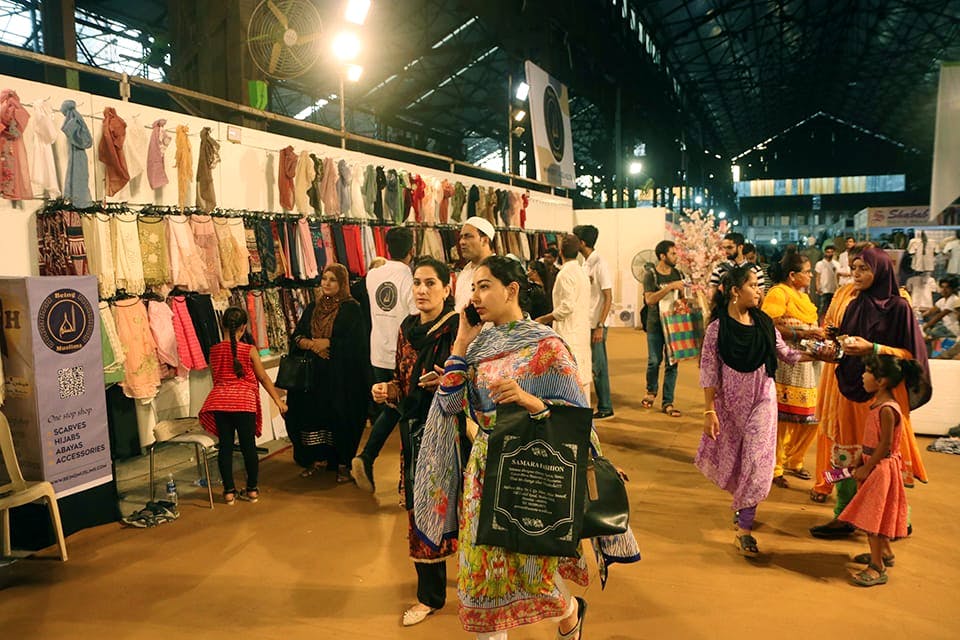 T-shirts, dresses, pyjamas, and shoes are shown in the shops and the sidewalk (you read that right).
Check out the old-timey bakeries in the region, as well as the old arcade, Elco, which is now more famed for its exquisite street food options after marvelling at the low costs.
3. Crawford Market
Since 1869, this Gothic edifice has served as a dignified backdrop for vendors offering everything from paper cups to puppies.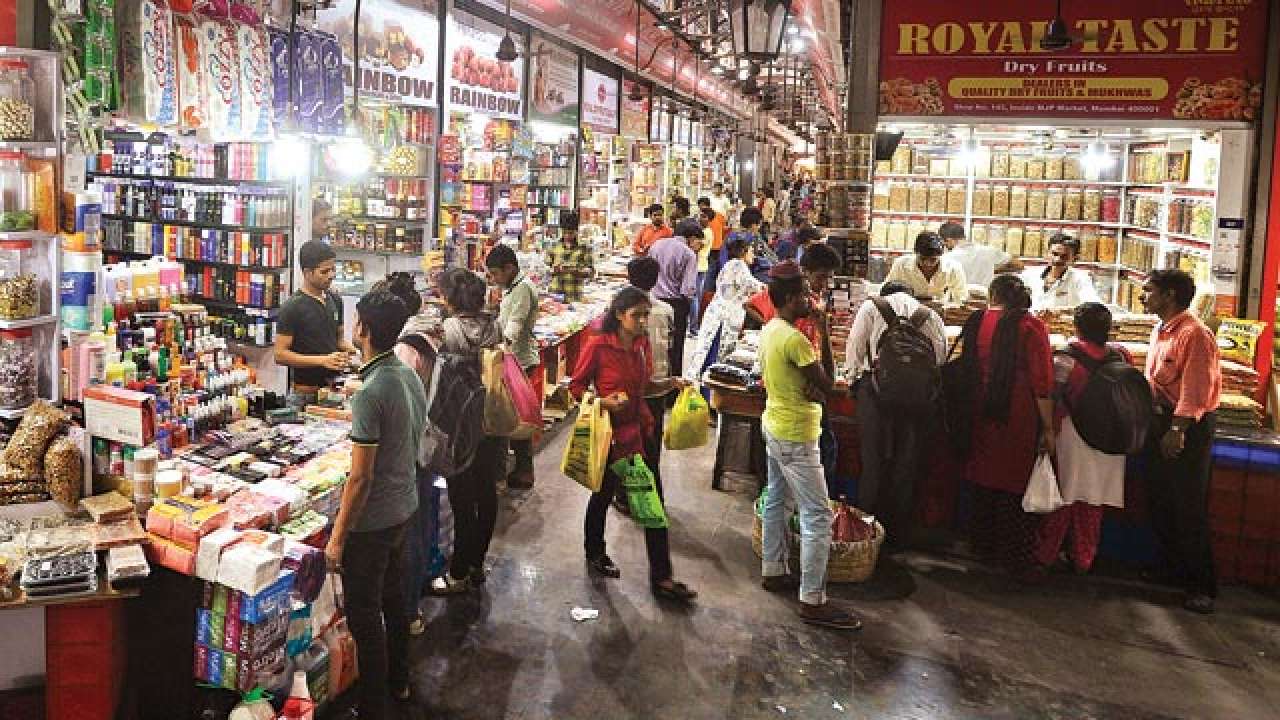 It is one of Mumbai's oldest covered markets, and it was the country's first structure to be lit by electricity. Even though it was renamed Jyotiba Phule Mandai after independence, everyone still refers to it as Crawford Market.
It's closed on Sundays, but on other days, it's the greatest place to acquire wholesale fruits, nuts, and veggies.
4. Pali Naka
Pali Naka in Bandra is a hipster utopia. While there are some commonplace establishments in this area, such as a pharmacy and a pet store, you can also get Hass avocados and Brussels sprouts, as well as miso paste and artisanal cheese, all at a premium price.
If the crepe shop and organic café weren't enough to persuade you where most of the residents are foreigners, the fact that all of the vegetable vendors speak English should.
5. Dadar Flower Market
Because everything is gone by 9 a.m., you'll have to get up early to smell the blooms.
Along the flyover, flower vendors from all over the city come to the wholesalers to pick up their day's stock: orange gerbera daisies and purple orchids mix with gladioli and tuberoses.
Move to the covered shed where cut flowers—mostly roses and marigolds—are sold for temple and prayer offerings once you've finished snapping shots. The entire region smells and appears to be beautiful.
6. Ganesh Galli in Lalbaug
Although this is a seasonal market, it is unlike any other you've ever seen.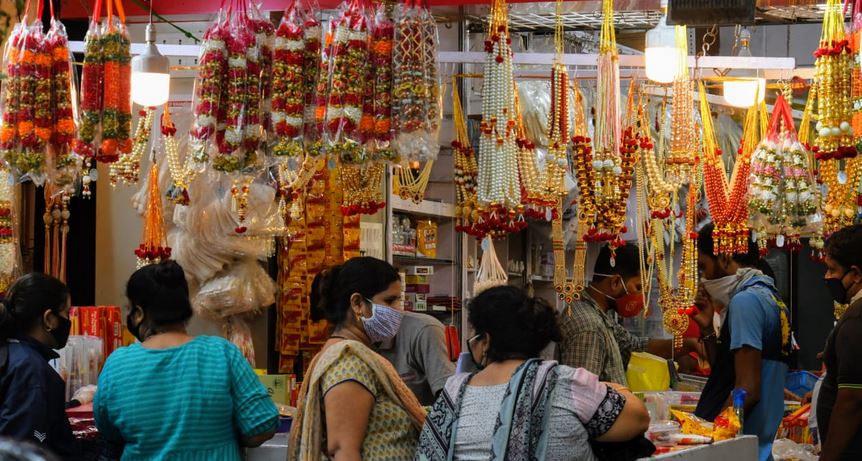 It is home to makeshift workshops where sculptors gather from all over the state to create idols of the elephant-headed god Ganesh for the Ganpati celebration at the end of the monsoon, which takes place between July and late September.
Statues are ranging in size from a few inches to five feet tall, each with finely detailed workmanship.
7. Sassoon Dock Local Fish Market
This fish market on the western shore of south Mumbai is unquestionably gorgeous, even if you don't want to buy fish.
Every day at 5 a.m., around 1,500 boats bring in approximately 20 tonnes of fish. The great leveller is fish shopping: not only housewives but also restaurant chefs compete for reasonable rates on the daily catch.
It's noisy, filthy, and stinky—but the rich colours and vivacious energy alone are worth the journey.
8. Santa Cruz Market
Santa Cruz market, on the west side of the train station, is your one-stop shop for all things bling.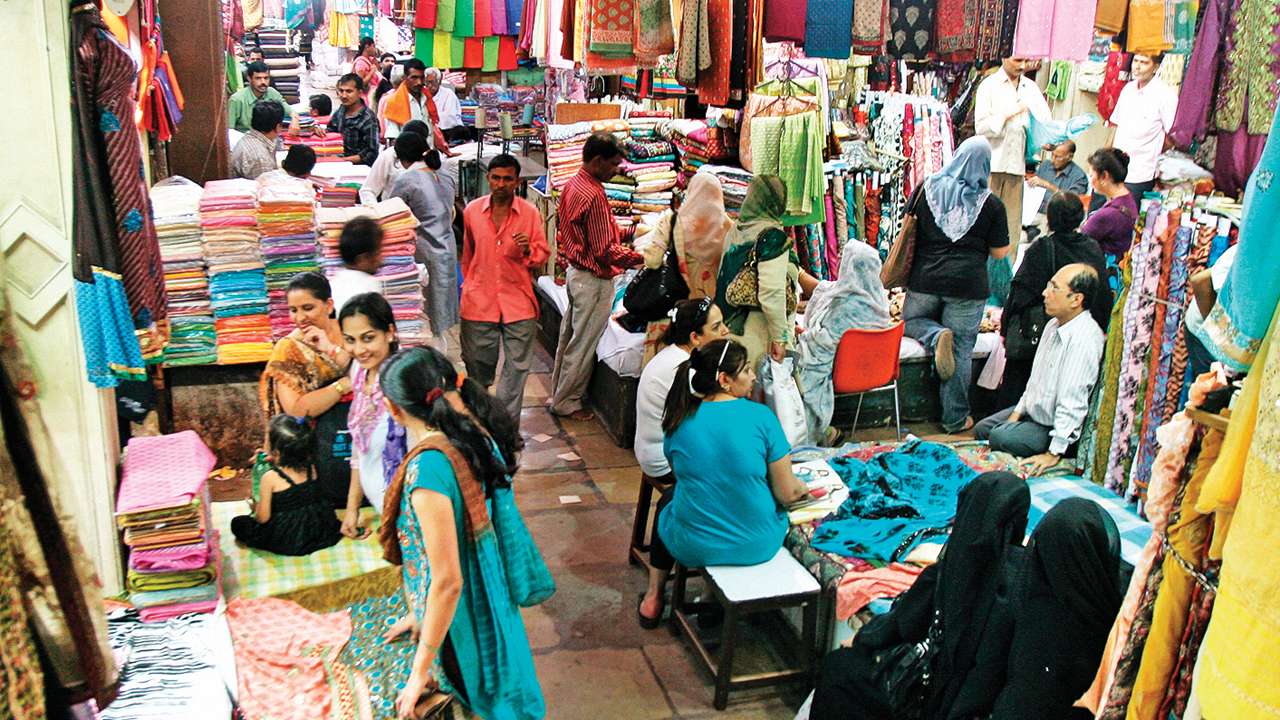 The market, which sells apparel that may be dyed to match a theme or converted into something altogether new, is recognised as the hub of wedding shopping for both men and women.
In addition to everyday necessities like vegetables and fruits, shoes and sandals, fake jewellery, invitation cards, and decorations are sold here.
Source: https://buzzpedia.in/a-tour-around-8-fabulous-street-markets-of-mumbai/
Also Read: 10 Unforgettable Dialogues Of Peaky Blinders