Students and books go hand in hand. Today is the World Students' Day which is celebrated on the birthday of our beloved former president Dr APJ Abdul Kalam. A scientist, a teacher, an author among many other hats that Dr Kalam wore successfully. He was born on 15 October 1931, in Rameshwaram, Tamil Nadu in a humble family.
He was a morally upright and dedicated person. He studied physics and aerospace engineering and spent significant time serving the nation as a scientist, president and science administrator, at the DRDO and ISRO. Dr Kalam's preferred profession was teaching and wanted the world to remember him as a teacher. Subordinately, Dr Kalam died while doing what he loves the most, addressing a lecture to the students of IIM Shillong. He fell, experiencing a stroke and passed away on 27 July 2015.
The theme of World Students' Day 2020 is "Learning for people, planet, prosperity, and peace". Therefore we will focus on the learnings he wanted to implant in students and will also have a look at his books which can provide lifetime learning.
Dr Kalam authored many books. Deservingly three books received prestigious awards including Padma Bhushan, Padma Vibhushan, Bharat Ratna, Veer Savarkar Award, and Ramanujan Awards.
Some critical Books by Bharat Ratna APJ Abdul Kalam are:
1. Wings of Fire
It is the autobiography of the Missile Man of India. It will present you deep insight into various notable events of his life. The idea behind the book is that we all are born with the fire inside us. The only thing that is required is to give wings to that fire.
Click to buy: Wings of Fire
2. India 2020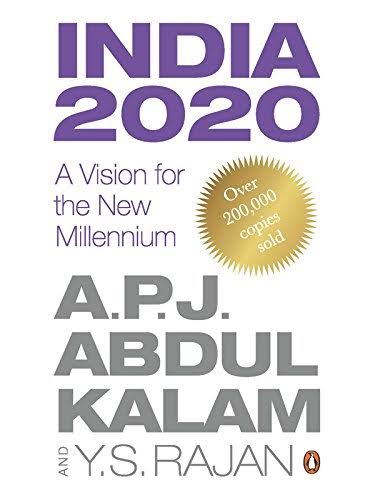 Incredibly closer to the children, this book is presented by Dr Kalam to give a purpose and proceed it to the younger lot. It is the embodiment of Kalam's ideas for future India or developing India. In this book, Kalam pointed out this strength and frailty of India and how India can become the superpower.
Click to buy: India 2020
3. Ignited Minds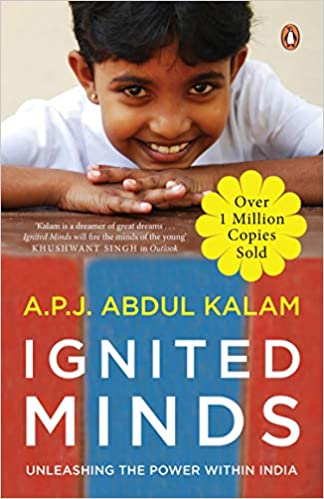 The book is dedicated to children and was demanded all over the world after the death of Dr Kalam. The seed of the book is a simple question by Dr Kalam himself to a child. When Dr Kalam asked who our enemy is and the child replied poverty.
Click to buy: Ignited Minds
4. Mission of India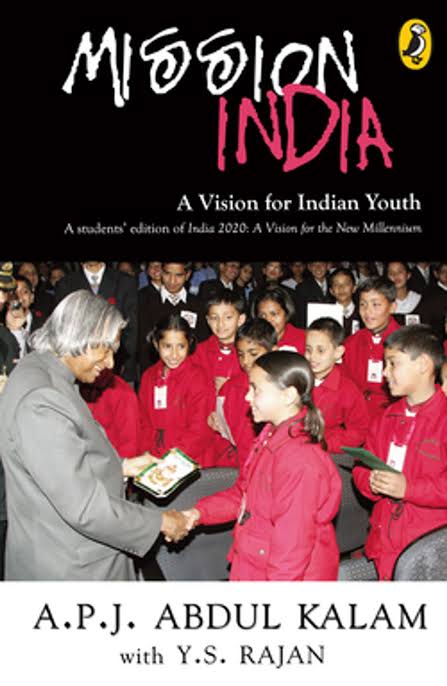 Stimulates the youth of India to bring confident changes inside the country and make the country proud. The book focuses on the strengths of India and the hidden potential. To make India a superpower must be everyone's mission.
Click to buy: Mission of India
5. Inspiring Thoughts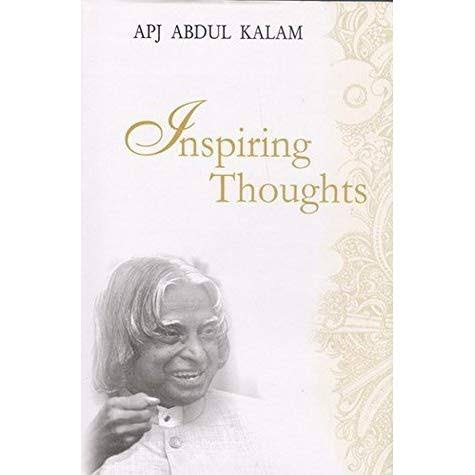 This is the accumulation of the inspiring thoughts and quotations by our beloved president Dr Kalam. It drives the reader and gives him the zeal to accomplish goals in his life.
Click to buy: Inspiring Thoughts
6. You Are Born to Blossom
A personification of his ideas. It is his dream how he wants to see students connecting teachers and IT in the year 2020, which is now. Like his dream, IT is mining into the ruler areas as we are going digital with education now.
Click to buy: You Are Born to Blossom
7. The Scientific Indian
This book is a combination of all the problems faced by Indian and how a scientific Indian should work to conquer them. It is the story of Kalam's rise from scepticism and his individual and professional strains, as well as the story of Agni, Prithvi, Akash, Trishul and Nag-missiles. The missiles have become household names in India and that have raised the nation to the level of a missile power of international reckoning.
Click to buy: The Scientific Indian
8. Failure to Success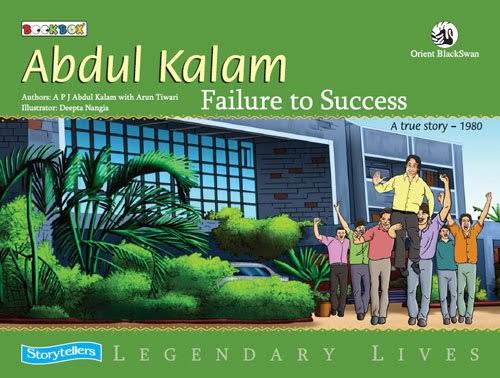 The book is the written experience of Dr Kalam when he and team failed to launch SLV3 on the given date and later ensured to make a more successful one. The team obtained the dream under the guidance of Dr Kalam.
9. Target 3 Billion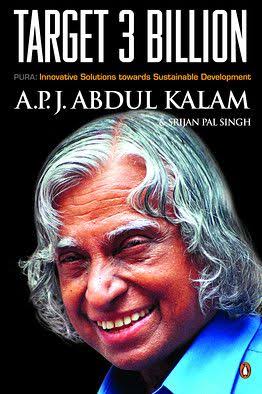 This book is the vision of Dr Kalam how we want to see ruler areas. This book highlights the difficulties there and works to enhance the living of standard. This book is a must-read for the government and administrative officers so that they can have a vision for the chine of India.
Click to buy: Target 3 Billion
10. Turning Points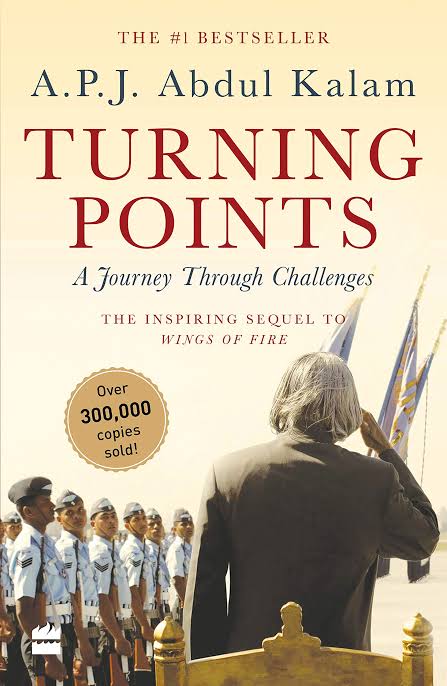 It is like a progression which comes after the Wings of fire. It takes up from where wings of fire left off. The book is the embodiment of the career of Dr Kalam and his term as a president which are not very much discussed by him. In this book, Kalam incorporates his idea of moulding India into a developed nation.
Click to buy: Turning Points
11. You are Unique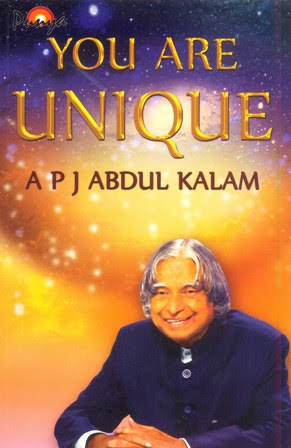 The tagline of the book is a "scale new heights by thoughts and actions" Kalam wrote this book with genuine sincerity and experienced presentiment. His lies have been a fantastic lamp giving strength and hopes. It is also the message of spirituality, fairness and value of giving. This book is a must-read as it is about creating a vision from the ordinary moments of life.
Click to buy: You are Unique
12. Spirit of India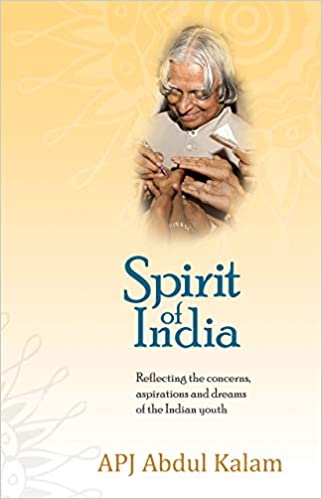 It is a very informative book which answers the curiosity of the people by none other than Dr Kalam himself. We can read in this book about the variety of question asked to him in the different field from science to politics to his personal life and all in a very humble manner.
Dr Kalam is recognised as the father of Indian Missile Technology and has played a leading role in India's 1998 nuclear weapons tests. Kalam displayed the excellent potential for dynamism and discovery that existed in apparently incurable research demonstrations.
Click to buy: Spirit of India
Also Checkout: Top 5 book recommendations by Barack Obama