Bangkok is a vibrant city that will enthral your senses and enliven your spirit. Historical sites are located near lively nightlife areas, bustling markets are located near modern retail malls, and street food sellers are located near world-class restaurants. Bangkok, with all of its major attractions, is a city that will enchant, entice, and excite visitors.
Bangkok is everything you'd expect from Thailand's capital: loud, bustling, colourful, exhilarating, frustrating, and causing you to smile. There are temples, ancient buildings, and other tourist things to see, as well as modern retail malls with a kitschy yet high-end atmosphere. Bangkok is a fascinating metropolis that symbolises Southeast Asia's struggle between developed and developing nations.
We have compiled some of the Amazing Places in Bangkok for you to Visit for sure,
1. Grand Palace
When Siam's capital was relocated from Thonburi to Bangkok in 1782, work on the Grand Palace began. Until the unexplained death of King Ananda Mahidol in 1946, the palace served as the royal residence of Thailand. His successor, King Bhumibol Adulyadej, made the Chitralada Palace his permanent residence.
The palace is now a popular tourist destination in Bangkok. Wat Phra Kaew, Thailand's most revered temple and home to the famed Emerald Buddha, has a section of the palace property dedicated to it.
2. Wat Pho
If your feet are up for additional walking, Wat Pho, located just south of the Grand Palace precinct, is a fantastic complement to your palace visit. The temple, which was erected by King Rama I, is Bangkok's oldest. It has long been regarded as a healing centre, and it was once known for its pharmacy and as Thailand's first "university," both of which were founded by King Rama III.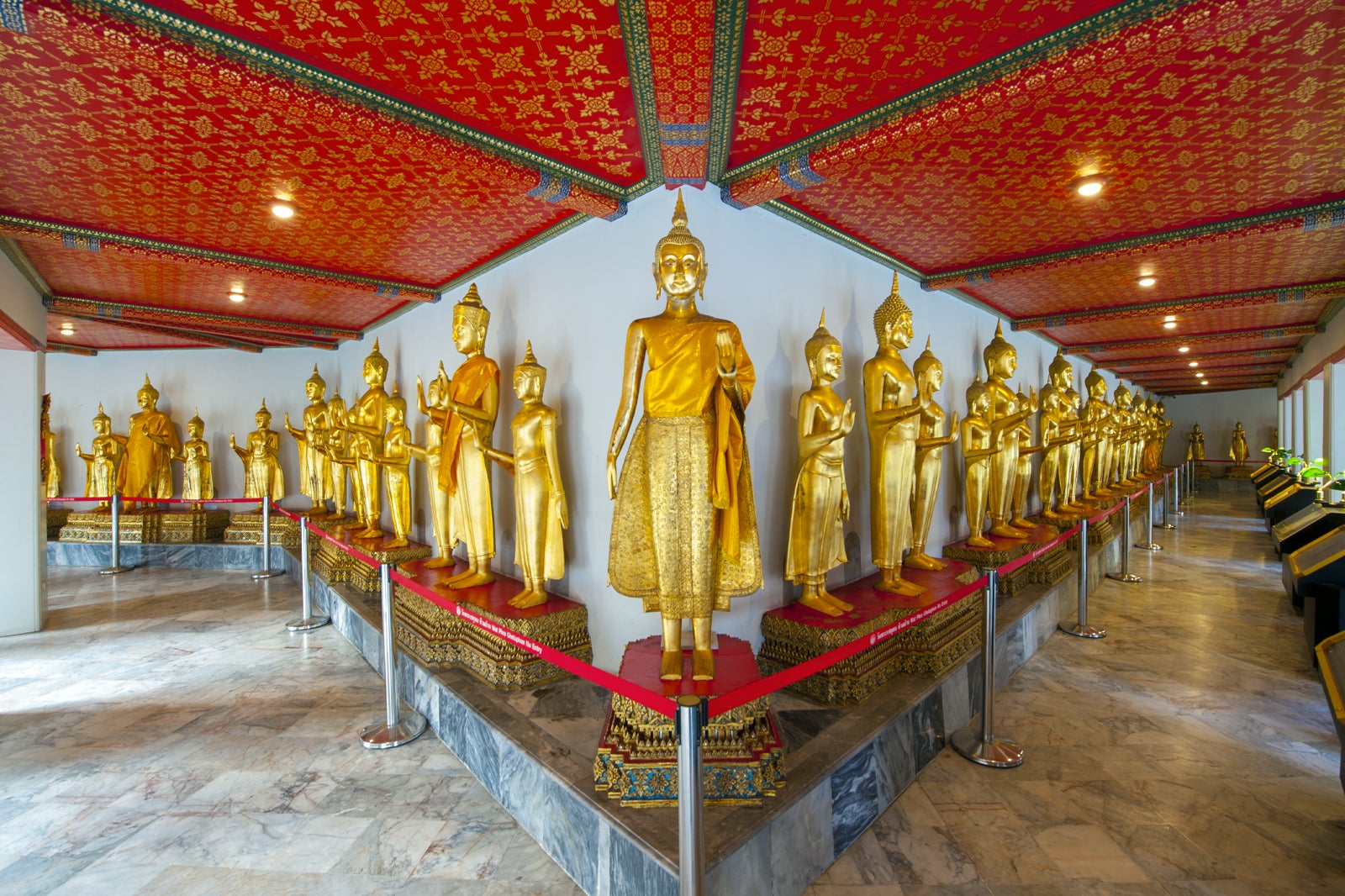 Today, Wat Pho is primarily renowned for the Temple of the Reclining Buddha, which houses a 45-meter-long and 15-meter-high figure that can only be enjoyed in portions rather than in its entirety. 
3. Wat Arun
Wat Arun is a victorious complex that dates back to the ancient battles between the old Siam and Burma. Ayutthaya was reduced to ruins and ashes after falling to the Burmese, but General Taksin and the remaining survivors pledged to march "until the sun rose again" and to build a shrine here.
It was here that the new king's royal residence and private chapel were later built. You will be rewarded with a spectacular view as the sun sets over the Chao Praya River if you ascend to the top of the prang right before sunset.
4. Wat Traimit
The removal of a plaster Buddha statue was a condition of the sale, but the statue proved too heavy for the crane. It was during the rainy season, and as some monks passed by the next morning, they discovered a gleam of gold showing through the plaster. After the coating was removed, a 3.5-meter Buddha made of 5.5 tonnes of solid gold was revealed.
All attempts to identify the origins of this expensive statue have failed, although it is thought to be from the Sukhothai period, when roving invaders threatened the country and its riches, and it became customary practise to encase valuable Buddha statues in plaster.
5. Jim Thompson's House
After World War II, famed CIA officer Jim Thompson resurrected the Thai silk industry and had this home built out of six traditional Thai-style buildings. Thompson became a big Southeast Asian art collector while expanding his silk industry.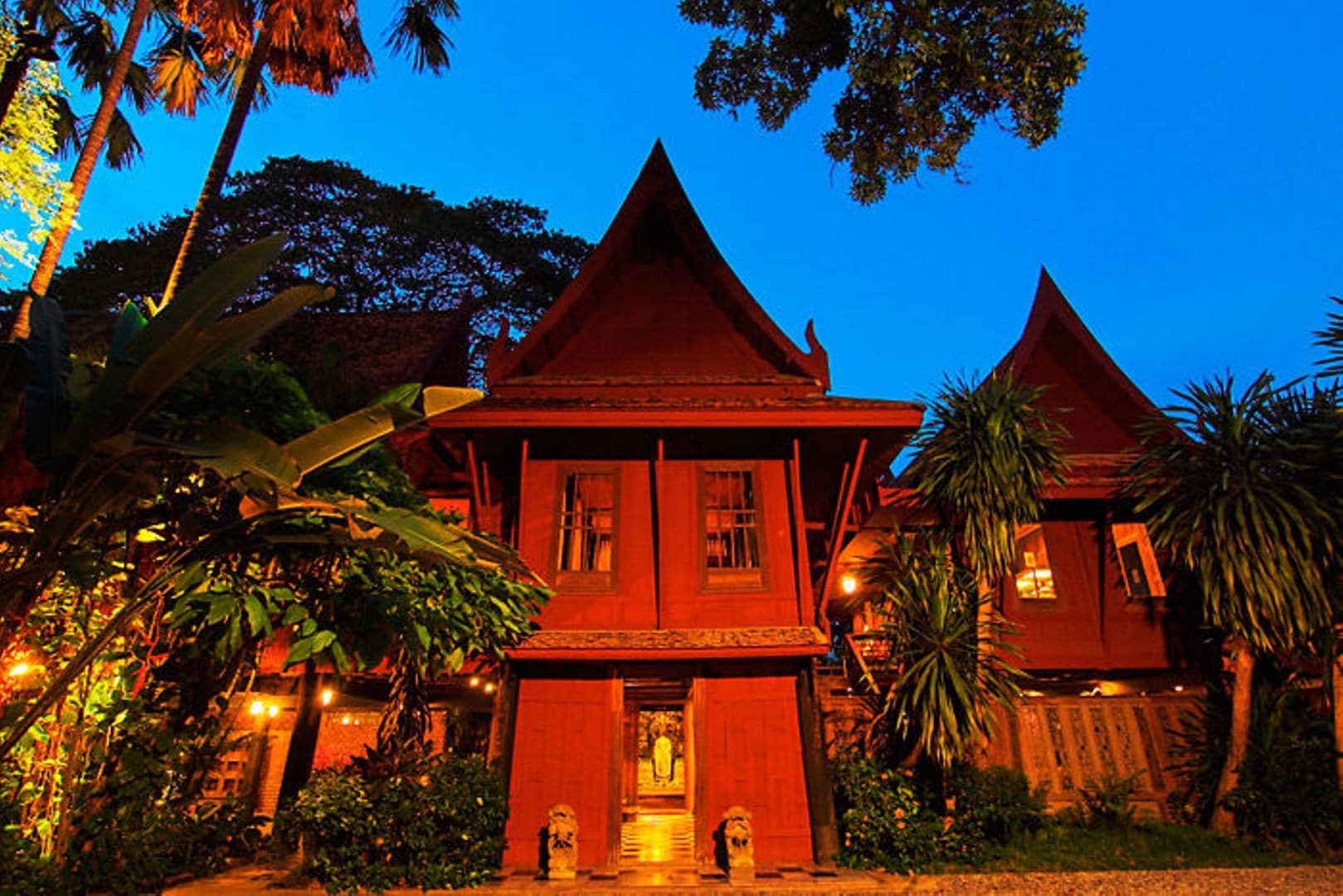 Jim Thompson's house is located across a klong from Bangkrua, where his weavers were located at the time. Wat Phra Kaew, Thailand's most prominent Buddhist temple, is housed within the Grand Palace.
6. Wat Suthat
Wat Suthat is one of Bangkok's oldest and most magnificent Buddhist temples, located next to the Great Swing. It was built by three kings: Rama I (the founder of the Chakri dynasty) started it soon after his coronation in 1782, Rama II continued it, and Rama III finished it 10 years later.
The temple has some particularly intriguing wall paintings, in addition to its lovely architecture. Because Wat Suthat is less well-known than some of the city's other temple complexes, you'll have a more serene and intimate experience here.
7. Giant Swing
One of Bangkok's most eye-catching attractions is the 27-meter-high teak frame of the so-called Giant Swing, which stands in the midst of the crowded square in front of Wat Suthat. The swing, which was built in the 1700s to be used in traditional Brahmin (Hinduist) ceremonies, was later damaged by lightning and became purely decorative.
This was the focal point of a religious event done every year following the rice harvest in December. King Rama VII banned the contest in 1932, following a number of fatal accidents.
Also Read: Beautiful alternatives you could explore other than Darjeeling:

Source: TheHospitalityDaily