It's not a cakewalk teaching tiny tots what is right and wrong, or the bitter truths of the world, let alone keeping them entertained 24/7. Kid's shows possess a deceptively intricate piece of our lives. Whatever, we state, with an easygoing shrug — it's child's stuff so so they can be sillier, weird, often dumb and even somewhat senseless.
However, all the while, we are constantly worked up with what our impressionable, gullible kids are gaining from them, particularly in the age of the omnipresent screen. In our defence, these are their most crucial years, we say when they master all they'll need to know to have a worthwhile life so we can't simply sit them down before anything! Concerns raised: "Cartoons ought to be more sensible!" "Kid's shows ought to have ethics!"
There won't ever be an answer that satisfies these concerns. However, at times, so much controversy and shock coalesce over these cartoon episodes' 'not so innocent', downright confusing and concerning the content that they are denied an audience.
Cartoons are aimed to be educational and should popularize the positive and healthy traits of the characters. Many countries don't want their future generations to behave like this. But, there are several popular cartoons (including episodes and animated films) that have been banned in several countries for their controversial content. TSA has found an explanation for such bans imposed over popular cartoons.
1. Shin Chan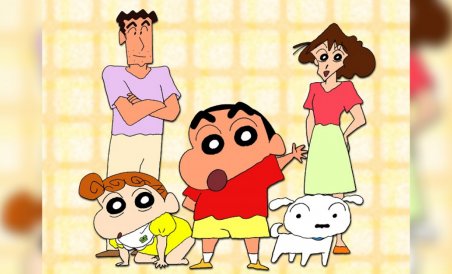 Banned in: India
Reason: Use of the explicit language and promoting inappropriate behaviour including nudity
Steps taken: Episodes have been banned on TV throughout the country since 2008.
The cartoon came on the air in India in 2006, but soon, many parents started raising concerns over Shin Chan's behaviour, complaining about his attitude and the treatment of adults on the show.
2. Pokemon
Banned in: Arab League, Turkey and Japan
Reason:  Dangerous to kids' health.
Steps taken: An episode has been banned on TV.
In one of the episodes of this, there was a strange explosion coupled with bright red and blue flashes with a frequency of almost 12 Hz. Consequently, many kids, after watching this episode, started to complain about their health. Various symptoms were partial vision loss, convulsions, and loss of consciousness. Over 600 kids were hospitalized. This incident was infamously called "Pokemon Shock."
3. Shrek 2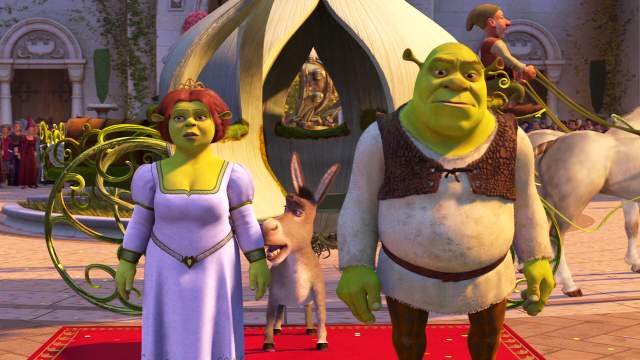 Banned in: Israel.
Reason: Defaming public figures and making sexual hints
Steps taken: The cartoon was prohibited in all cinemas across the country.
In a controversial scene of the original movie, the heroes use the phrase "to Bobbit," referring to the fact that they want to slice off one character's biological organs. This word came after an accident in John Bobbit's family where his wife cut off his "manhood." The dubbing authors, however, decided to replace this statement with a joke about David D'Or, a popular Israeli singer, known for his really high voice. Well, the singer didn't take the joke well and sued the cartoon's authors for the inappropriate joke.
4. Tiny Toon Adventures
Banned in: All over the world.
Reason: Consumption of alcohol
Steps taken: An episode got off the air.
An old episode from the 90s called "One beer," showed the characters wanting to steal a bottle of beer and drink it all which isn't quite acceptable to show to a young audience. It's still a mystery to us. The episode was banned on TV but still left on DVD. Such dual standards.
5. Cow and Chicken
Banned in:  India
Reason: Hurting cultural sentiments, making distasteful jokes or sexual innuendoes
Steps taken: Complete ban throughout India
In the cartoon, the show's animal protagonist- cow, is often seen as the target of slapstick violence. As cows are considered sacred and worshipped in Hinduism, the cartoon was taken off the air, considering it a mockery of the sacred animal.
6. Steven Universe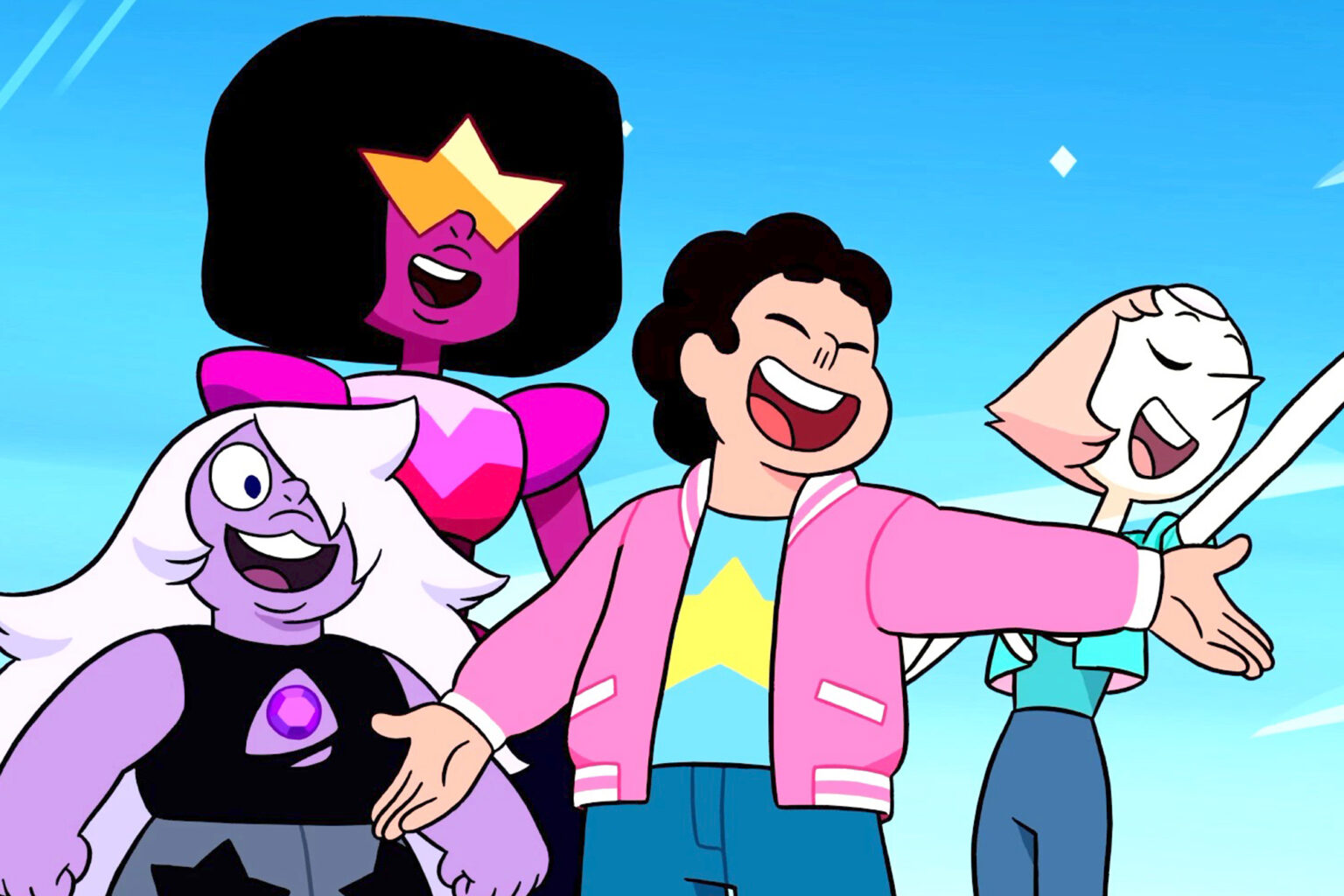 Banned in: Kenya and several other middle eastern countries
Reason: Showcasing gay themes and characters
Steps taken: Complete ban on going on air within the country in 2017
Kenya's Film Classification Board(KFCB) banned the American cartoon Steven Universe in 2017 from airing within the country as it was judged to be "pro-gay." In their justification, the KFCB claimed that shows like this cartoon "are intended to introduce children to deviant behaviour."
7. SpongeBob
Banned in: Russia, Europe, The USA, Australia, and later in over 120 countries.
Reason: Use of  foul language and violence
Steps taken: Several episodes are banned in many countries
Featuring violence and use of foul language became one of the major reasons for many episodes of this cartoon getting totally banned in various countries. An episode where Squid ward is shown contemplating suicide was taken off the air.
8. Tom and Jerry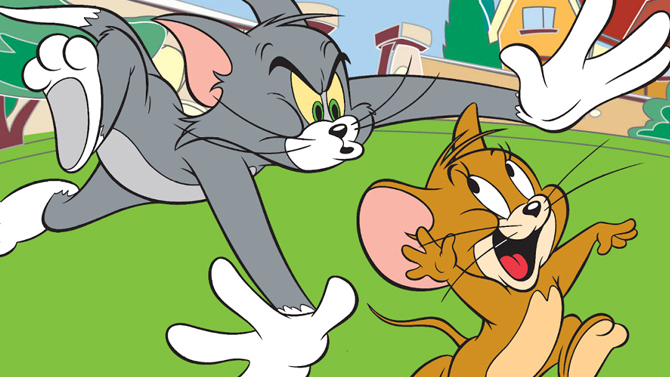 Banned in: Throughout the world.
Reason: Featuring offensive scenes
Steps taken: Some scenes were deleted, some episodes were banned,  and various characters were replaced
Many contentious scenes from the Tom and Jerry were cut, re-dubbed and various episodes were even taken off air as it glorified unpunished violence i.e. Tom, the cat, getting punishment of his mischief but Jerry, the mouse, is portrayed as a positive character even after mocking the cat over his misery repeatedly. Not just this but some scenes in the cartoon also showed the specific American life in the late 1940s of characters smoking, consuming alcohol and indulging in harmful substance abuse, which isn't quite appropriate for kids to watch.
9. Peppa Pig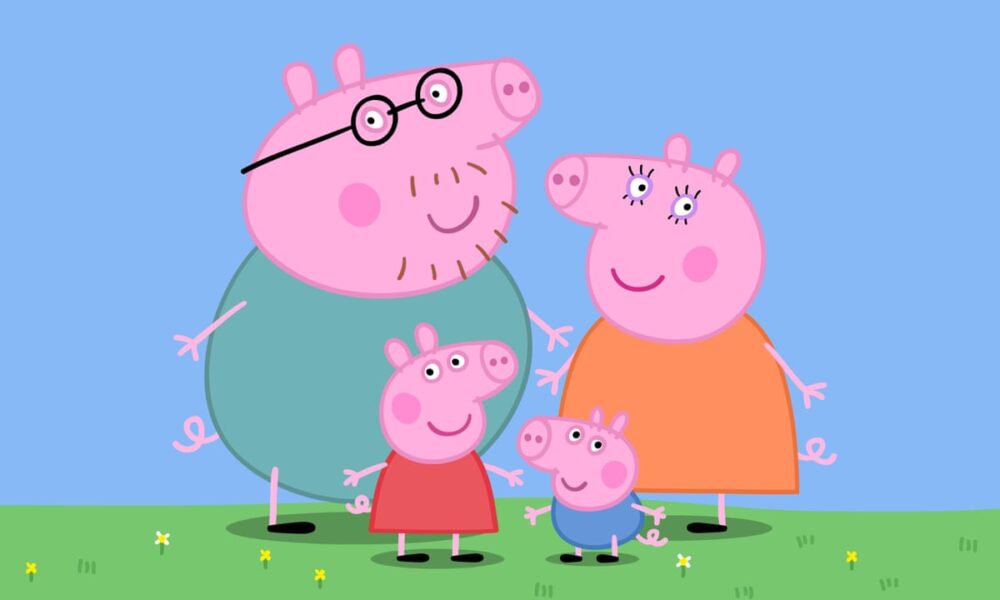 Banned in: Australia.
Reason: Teaches kids not to be unafraid of dangerous insects.
Steps taken: Episodes are banned on TV all over the country.
After an episode showed the pigs to be starting to live with a spider, giving the message of being friendly to bugs, this cute cartoon was banned in Australia where such advice is pretty risky considering how more than 10,000 species of spiders, even some highly poisonous ones are found there. So, a complete no to friendship to these 8-legged bugs for the Australians.
10. Winnie The Pooh 
Banned in: China
Reason: Mockery of the Chinese President Xi Jinping by internet memes comparing him to Pooh Bear.
Steps taken:. Imposition of complete ban over the cartoon throughout China
"Winnie The Pooh" cartoon was taken off air by the Chinese government back in July 2017, after popular internet memes started doing rounds on social media, comparing the appearance of Chinese President Xi Jinping with that of the Pooh bear. The government even blocked Pooh's images on the internet in China.
Also Checkout: Roots of health: How a simple processing method helps turmeric farmers earn more