Every player wants to make easy, fast, and safe transactions. That's why many online casinos support multiple payment methods punters can use for deposits and withdrawals. Some platforms will require that you withdraw using only the method you used for deposits. Others don't have such restrictions.
Whatever the rules are regarding payments in an online casino, it's important to choose the payment method that suits you best. That's why we have created this simple guide. Here, you'll learn about the different payment gateways common at online casinos and their advantages and disadvantages.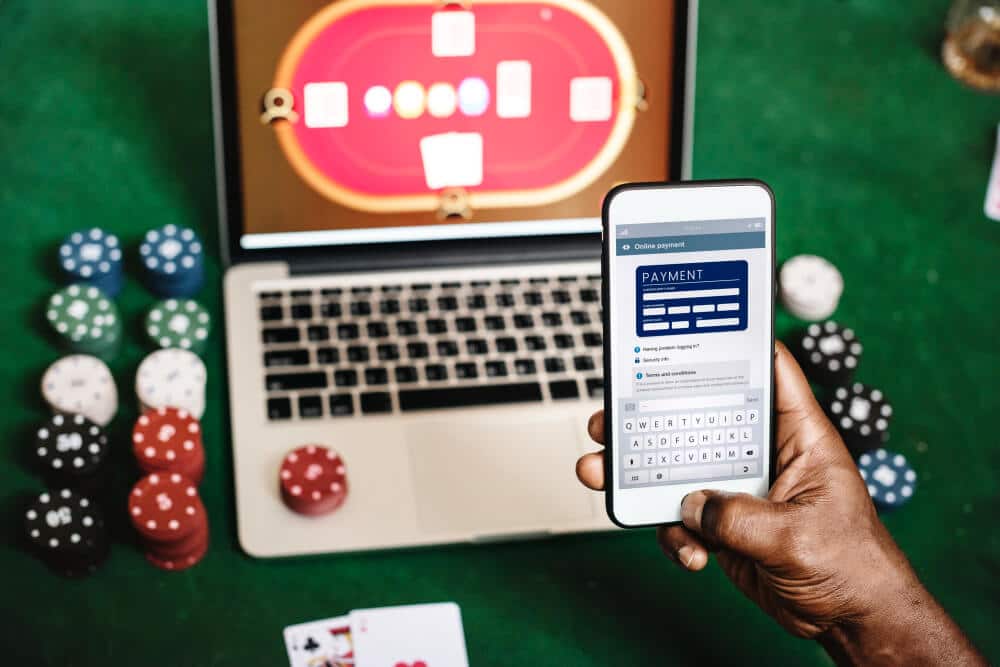 The top payment methods to choose from
The following sections explain the common payment methods at some of the best online casinos. We have included details about using these methods for deposits and withdrawals. As you read on, you'll also learn about the pros and cons of using each method. 
Credit and debit cards
It's no news that credit and debit cards are the most popular banking options in different parts of the world. Among these card types, Visa and Mastercard are the most prominent. So, it's not surprising that many online casinos support both Visa and Mastercard for deposits and withdrawals.
The main advantage of these methods is their popularity. As long as you have a bank account, you can apply for a debit or credit card and get it within a short period of time. Using them at online casinos is also easy. You simply need to enter your card details and proceed with the transaction. 
On the flip side, not all banks accept payments from gambling sites. Plus, financial institutions take longer to process withdrawals you make with these methods. So, you might have to wait up to five days before the funds you withdrew from the online casino get to your account. 
E-wallets
The popularity of electronic wallets is growing by the day because of how easy it is to use them for transactions and fast payment processes. There are different types of these wallets, which we have described below. However, keep in mind that not all will be supported by an online casino. 
The different types of electronic wallets include:
PayPal
You can use PayPal to make deposits and withdrawals at online casinos that accept it. The major perk of using PayPal is that withdrawals only take a few hours to reach your account once the online casino approves your payment. However, PayPal has a reputation for randomly blocking accounts. This can pose a huge problem when a transaction is ongoing. 
Skrill
Skrill is another electronic wallet that supports deposits and withdrawals. Like PayPal, you get your winnings within a few hours after the casino approves your payment. However, keep in mind that Skrill charges a small percentage for its services. 
Neteller
Neteller is another great alternative for players who prefer using e-wallets. With this payment method, you can easily fund your online gambling account and use it to withdraw. The major disadvantage of Neteller is that some payment methods it supports attract very high fees. 
Prepaid cards and vouchers
To use these payment methods, you'd have to buy vouchers from a land-based location. After your purchase, you'll get a pin to enter when making transactions. You can only use the amount of money in the voucher when funding your online casino account. 
Prepaid cards and vouchers are safe. Instead of providing your card details as you would when using Visa or Mastercard, you only need to enter the voucher's pin. 
On the flip side, the deposit limits with vouchers are much lower than those of many other payment methods. Also, you can't use them to cash out your winnings. 
Pay by phone
You can also use your mobile device to make payments at online casinos. Instead of funding your account, you add your payments to your phone bill. Using this payment method is easy and safe. However, like prepaid cards, pay by phone has a very low deposit limit. Furthermore, you can only use it as a deposit method and not for withdrawals. 
Bank transfers
Bank transfers are a widely accepted payment option at most online casinos. This method appeals to players because of how safe it is to use. For example, users need to go through more stringent KYC processes to lessen the chances of money laundering or other fraudulent activities. 
On the downside, KYC checks take a long time to complete. Consequently, players must wait up to seven days before they can get their winnings. There is also the issue of wire transfer fees, which vary from bank to bank and depend on your deposit or withdrawal amount.
Cryptocurrencies
More online casinos are beginning to embrace cryptocurrencies as a payment method. Punters opt for these virtual currencies because of their security. 
When using these methods, you won't have to reveal any sensitive financial data to the online casino. That's because you only need a crypto wallet address for deposits and withdrawals. Plus, they run on blockchain technology, which ensures that transactions are secure. 
Another reason why cryptocurrencies are becoming popular is their fast transactions. With credit and debit cards, one might have to wait up to five days to get their winnings. However, crypto transactions take only a few minutes to complete. 
Like other payment options, cryptocurrencies have their disadvantages. First, using these currencies is not legal in all countries, so you might not find them at every online casino. Also, the crypto market is very volatile. As a result, the value of these currencies fluctuates. 
Bitcoin is the most popular cryptocurrency, but there are others you can use for online gambling. These include Ethereum, Tether, Litecoin, Dogecoin, Cardano, and Ripple. 
Now that you know the different types of payment options at online casinos, choosing one is easier. You simply need to compare their pros and cons to see which one suits your needs best. 
For instance, if you already have a debit card and don't mind waiting a few days to get your winnings, debit cards are best for you. However, if you can't wait days to get your winnings, cryptocurrencies are a better option.