Benedict Cumberbatch, probably known by the majority of the people as 'Sherlock Holmes' if they are a fan of Arthur Conan Doyle or 'Doctor Strange' if you are an MCU fanatic– is also a book lover.
Every bookworm knows the struggle of picking up the next book when you finish one of the never-ending struggles of facing a slump– so taking recommendations from people is always a good option!
And when it is Sherlock Holmes himself, we guess it is truly hard for all the fans out there to not sift through his favorite books. 
As he accurately puts "Because reading is one of the joys of life, and once you begin, you can't stop, and you've got so many stories to look forward to"–
Here is the list of books recommended by Benedict Cumberbatch and brought to you by one of the fans! 
1. The Hobbit by J. R. R. Tolkien
The title needs no introduction to even the people who do not read; The Hobbit has emerged as a classic since it was published in 1937.
Set in Tolkien's fictional universe (a different universe in every book= gives readers unmatchable contentment), the book follows the quest of Bilbo, who is the protagonist.
'Hobbit' is the name given to the people of Tolkien's universe. Bilbo is hunting the treasure guarded by Smaug. 
A fun fact– When the book was adapted into a film series, Benedict Cumberbatch voiced the role of Smaug and Sauron.
2. To the Ends of the Earth by William Golding
To the Ends of the Earth is the title given to a trilogy written by British author William Golding. Rites of Passage (1980), Close Quarters (1987), and Fire Down Below (1989) are the three books included where Rites of Passage was honored with the Man Booker Prize.
Edmund Talbot, an aristocrat from the early 19th Century, is supposed to transport migrants to Australia. He writes about his journey and things he experienced about which we get to read in the book. Class division, war repercussions, immigrations are some of the themes explored in the series.
Another fact, when BBC adapted the trilogy into a miniseries, Benedict Cumberbatch took the leading role of Edmund.
3. Patrick Melrose Books by Edward St Aubyn
Patrick Melrose Books is a composition of five novels by St Aubyn– Never Mind, Bad News, Some Hope, Mother's Milk, and At Last. 
The books are based on the author's life– he grew up in a highly dysfunctional household where, unfortunately, he had to deal with his father's abuse, substance abuse, the death of his parents, recovery, marriage life, and parenthood.

The book is known for capturing childhood adversity and its reflection into a person's adulthood.
The semi-autobiographical novel was adapted into a miniseries, which again, you guess that right featured Benedict Cumberbatch. It appears we have been missing out on a lot of books and TV series as well! 
4. Jane Eyre by Charlotte Bronte
Another book in the list that requires no intro, Charlotte Bronte's classic 'Jane Eyre', has been winning hearts since 19 Century when it was published and held up the distinctive ability of that time to question the roles and personality of a woman.
Jane was orphaned as a child and was mostly neglected– even treated as an outcast.
However, her strong individualism and a sense of independence made her popular among women of that time, and about 150 years later, it still heralds the position of one of the most popular books of all time.
5. Mansfield Park by Jane Austen
For sure, everyone knows about Darcy and Elizabeth– but Benedict Cumberbatch recommends another book by the famous author –'Mansfield Park.'
Fanny Price, saved from poverty in Portsmouth, is brought up with her well-to-do cousins in Mansfield Park.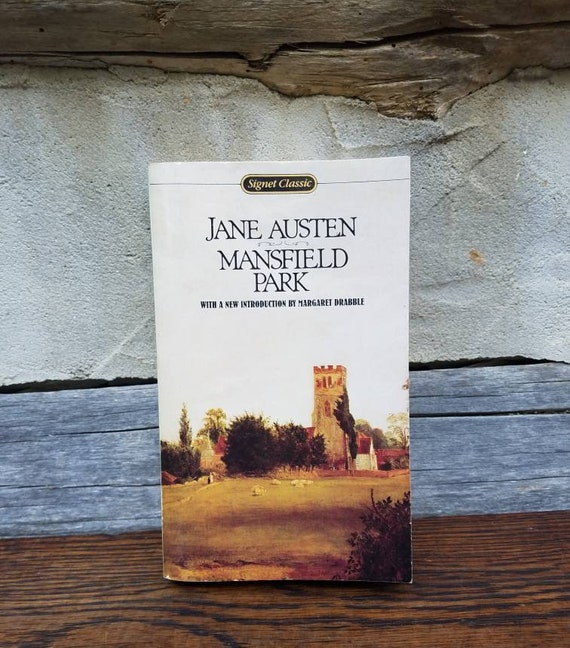 Like Sense and Sensibility and Pride and Prejudice's main characters, Fanny is not the smart or clever protagonist.
Mansfield Park introduces another aspect of Austen's writing, and it has been a center of controversy several times. Nevertheless, Jane Austen's work is always worth reading. 
6. A Little Life by Hanya Yanagihara
A book that took nearly eighteen months to complete, it follows the story of four friends in New York City belonging to a middle-class family.
They are all broke and struggling with their obstacles but what keeps them together is their friendship. 
A Little Life revolves around their maturing friendship that deepens as well as darkens as time passes by. The Man Booker Prize and National Book Awards nominated best seller is a story everyone should try reading.
Also Checkout: 7 Best Countries To Study Psychology Abroad.

Source: TheEducationDaily