In 2013, one of the fastest-growing quick-service international restaurant chains laid roots in India, and a year later master franchise company Burger king India limited, commenced operations. Currently, they operate 261 restaurants nationwide.
On Wednesday, BKIL offered its shares to the general public for the first time.
The issue received propositions for 12,52,02,250 shares, which was almost 1.5 times more than the size of Rs 7,44,91,524 shares BKIL issued.
IPO was almost fully subscribed within two hours, and the entire issue of Rs 810 core will end on Dec 4th.
BKIL has reserved up to 10% division of IPO for retail investors, up to 15% for non-institutional investors, and up to 75% for institutional investors.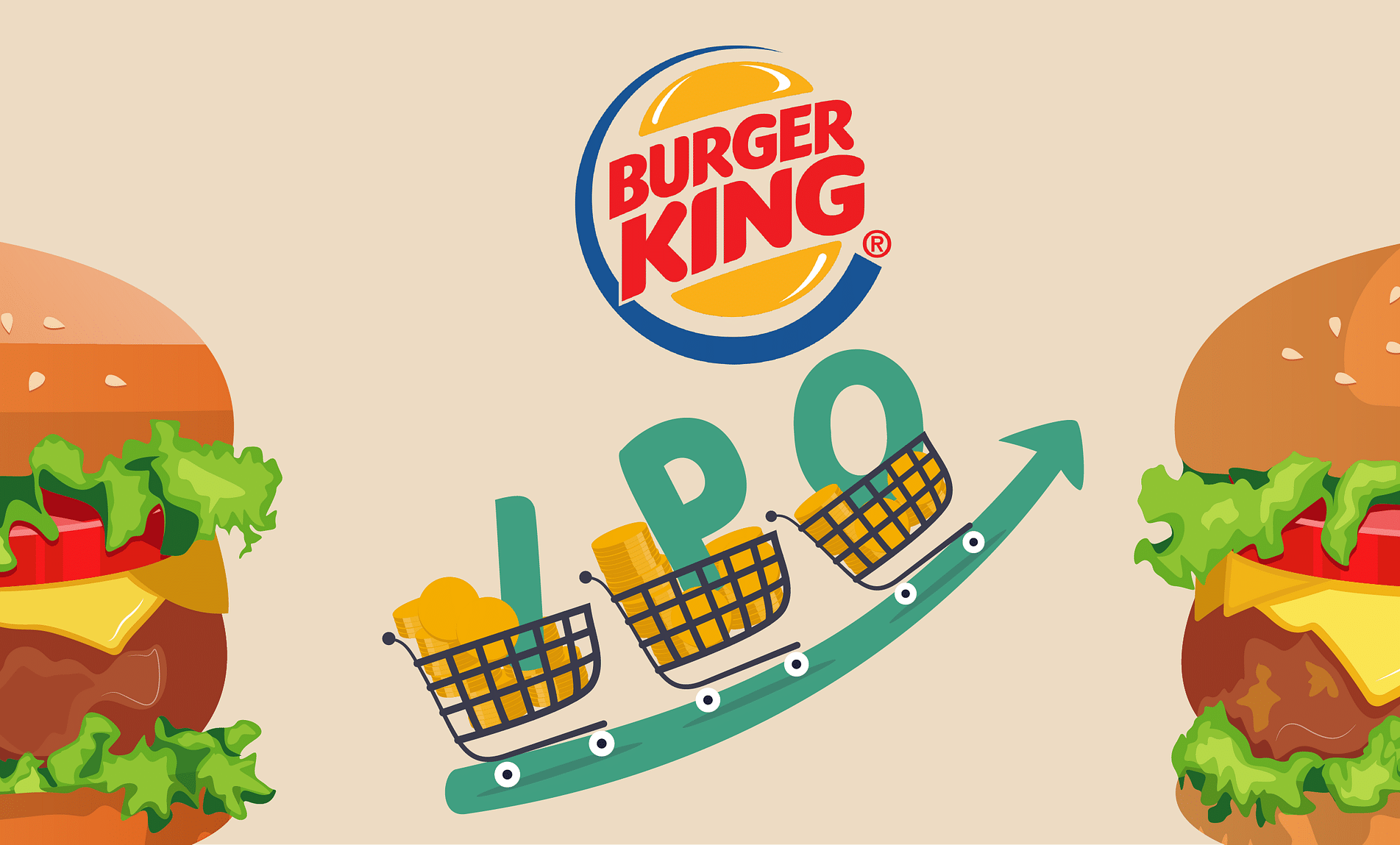 How Burger King has performed so far
The company's revenue has significantly increased, in 2017 it was 234 crores and by 2020, revenue saw an increase of 261%.
Despite the healthy revenue growth rate, company expenses closely match the revenue increment, thereby cutting profits.
Fixed expenses amount to 48% of the total operating costs, and the company has suffered consistent losses in the last four fiscal years. The company's profitability should increase in the upcoming quarters, as it is now done with potential investments and operating cashflows have accurately improved, reflecting the return on the company's investments.
If Covid culture of homemade food persists, BKIL will certainly face the maximum blow to its aggressive expansion plan.
The parent company is a well established and a major hamburger player internationally, with all the sufficient experience and tactics on how to establish and grow a brand in new waters. Founded in 1953 in Jacksonville, Florida, as Insta-Burger King by Keith J. Kramer and his wife's elder, Matthew Burns, Burger king was inspired by the idea of McDonald's restaurant in San Bernardino.
The company uses two nonexclusive strategies for aggressive advantage: cost leadership and broad differentiation. They are also famous for using the provocative nature of voice, tongue-in-cheek humour, and constant social criticism in their advertisements.
Recently, the company was praised online for asking its customers to support Macdonald's and other food joints in the wake of the pandemic.
An advantage for Investors?
The quick-service restaurant segment is rapidly gaining in India, which puts Burger King India Limited in a unique position if it can tap into the opportunity.
IPO aimed to generate capital to fund new outlets, as the company holds a target of 700 outlets nationwide and repayment of existing debt.
The expected market cap is around Rs 2260 crore, the price to sales ratio is 2.67 that is lower than its competitors, Dominos and MacDonalds had a price to sales ratio of 8.4 and 4.37 respectively.
The median age of Indians as of 2020 is 28.7 years, this boom of millennials, an increasing trend of fast food consumption, and the inevitable integration of western lifestyle, all add to burger king's Advantage.
Technically, the biggest competitor to Burger king or any other QSR is the unorganized food sector valued at Rs 2519 billion, which is more than half of the entire market cap of the food services market.
If BKIL can deliver the target of 700 outlets nationwide by 2026, then investors can expect multi-bagger returns. Burger King's total issue size was Rs 810 crore and out of which Rs 450 crores are for IPO and Rs 360 crore are from promoter Asia Pte Ltd's selling off up to 6 crore shares. The share price was Rs 59-60 with the minimum lot size of 250 at Rs14750- 15000.
How Burger King fares in the competitive streets of India, is yet to be seen, Investor enthusiasm was clearly evident as the issue became oversubscribed in a few hours. BKIL  shares are expected to become available for regular trade by December 14th.
Also Read:
1 Food Truck Business In India
2. 10 Best Work From Home Jobs To Earn Money This Pandemic
For more, like us on Facebook or follow us on Twitter, Instagram  and Telegram