Delhi has always been among the most polluted cities in the world. Due to the nationwide lockdown imposed in the view of COVID-19, the air quality has improved, but in the recent few days the pollution curve in Delhi has surged exponentially, and it is believed that the stubble burning in Haryana and Punjab gave an impetus to it.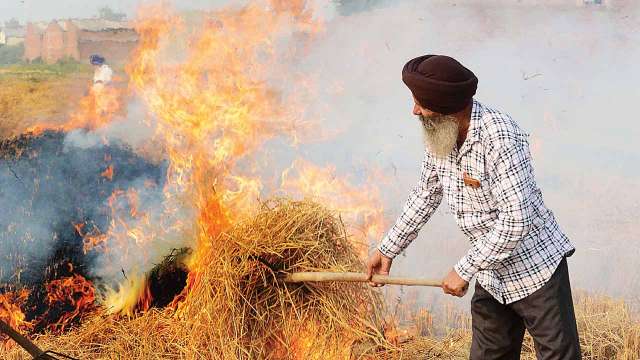 Punjab Pollution Control Board (PPCB) dismissed it by releasing the data on air quality index (AQI), which suggests that, the AQI of Punjab from 21st September till 14th October has been 120 while that of Delhi for the same period has been 179, as the cases of stubble burning started around 21st September.
Karunesh Garg, the member secretary of PPCB, stated that AQI in Delhi has fallen from poor to the very poor category during this period whereas the AQI in Punjab has remained relatively moderate or remained almost unaffected. He stated further, "there is a very non-significant contribution of stubble burning from Punjab to the air pollution in Delhi. The air quality of the capital has been very poor even in December, January, and February with no stubble burning case during that period. The crucial factors of air pollution in Delhi are anthropogenic, automotive, solid waste burning, and industrial activity within the capital. Even Farm fires in the capital itself are significantly responsible for degrading the Delhi environment than Punjab".
It is the harvesting season around, and farm fires are gathering momentum not only in Punjab and Haryana but also in Uttar Pradesh and NCR region, the air quality is expected to get worse. From Punjab alone, 3,517 cases of farm fire cases have been recorded between 21st September to 14th October.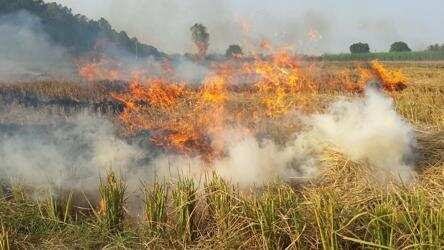 A joint study by IISER Mohali and PPCB in 2018- "Impact of Aerosol from Paddy Residue Burning on New Delhi-NCR" suggests that an essential fraction of air pollution problems are limited to NCR and Uttar Pradesh itself. And hence a dominant factor for the poor air quality of Delhi that persists throughout the winter instead of getting improved as it does in Punjab relative to the paddy burning season.
The theory of farm fires in Haryana and Punjab being responsible for most of the Particulate Matter (PM) accumulation in Delhi does not hold true, the study suggests.