People who are lonely are always looking for an escape, and there is no better way to escape reality than through watching movies. These excellent movies on loneliness have shown to be therapeutic and relevant to a large number of individuals. When these films genuinely reflect mental health and improve people's perspectives on life, they can be beneficial. These films are beneficial not just to those who are depressed, but also to those who have loved ones who are.
The films listed below are all excellent films with reoccurring themes of loneliness or isolation. Many films address these themes in many ways, such as alienation from society, facing their own personal demons, or just being abandoned in a faraway land. In several of these films, we'll see how the 'lonely' people are frequently pushed together with others who share their perceptions.
List of 10 Excellent Movies on Loneliness are given below:
1. Her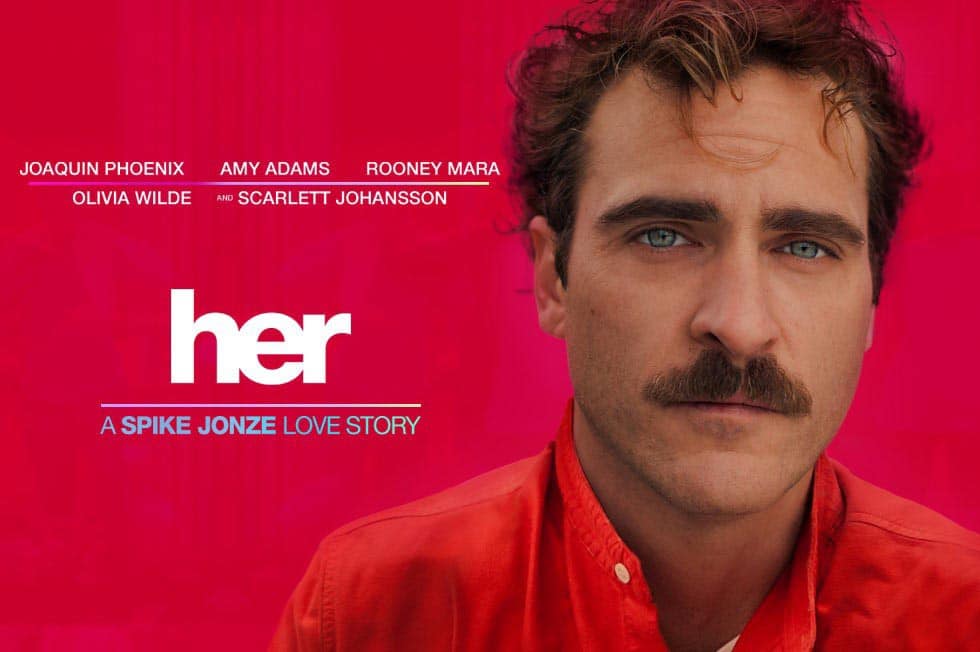 Spike Jonze's film Her is an award-winning cinematic masterpiece. Joaquin Phoenix and Scarlett Johansson feature in the key roles. The film's plot centers on a lonely guy named Theodore who is nearing the end of his divorce. He works as a letter writer, but he spends most of his time alone after work, either playing video games or conversing with random people on the internet.
She is set in a futuristic timeline in which an os system known as OS1 has just been launched, claiming to be the world's first artificially intelligent operating system. We follow Theodore as he develops an uncanny bond with this operating system, which is designed to meet all of his needs. 
Joaquin Phoenix does an outstanding job playing a man as he goes through the stages of sorrow, eventually accepting his fate and letting go of his past. The film does an excellent job of portraying loneliness. It may be classified as a science fiction story, yet it feels like a realistic portrayal of our future and masterfully expresses emotion. This film does an excellent job of dealing with loss and loneliness. She is a true emotional rollercoaster.
2. Lost in Translation (2003)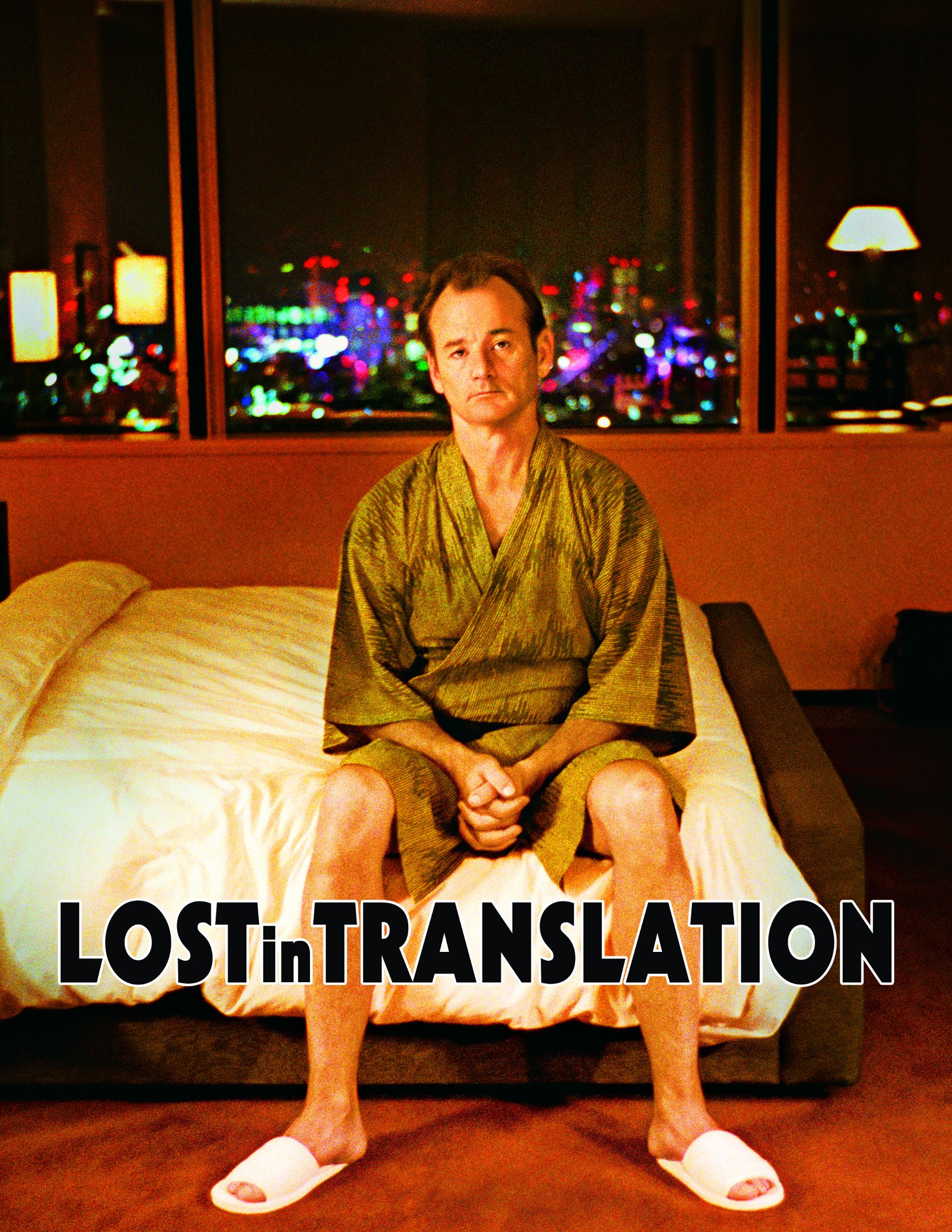 Sofia Cappola directed the film Lost in Translation, which was released in 2003. The protagonists are Bill Murray and Scarlett Johansson. It tells the story of Bob Harris, an American movie star in his forties who travels to Tokyo to shoot a whiskey ad.
Even though he is past his peak, he has been granted this high-paying endorsement because of his name's notoriety. He meets Charlotte, a young Yale philosophy graduate who is vacationing at a posh hotel in Tokyo with her photographer husband. She, like Bob, is perplexed by what has been going on in her life and desires to unwind and relax.
People who live far away from home will be able to connect with this artwork. They'll recognize themselves in both of the characters. The film's photography and tempo are outstanding. Because of the film's excellent writing, it was nominated for an Academy Award for Best Original Screenplay. The film Lost in Translation is one of the best instances of a film about feeling insignificant and lonely.
3. Into the Wild
In most films about solitude, the protagonist is portrayed as a social outcast who is shunned by society. Into the Wild is the polar opposite of that genre. This film, directed by Sean Penn, is based on Chris McCandless' actual experiences. In the 1990s, Christopher McCandless, then 19 years old, left his comfortable life and bright future to become a back-to-nature wanderer. Along the trip, he encounters a range of adventures and individuals, each of whom has a profound impression on him.
The entire film is about self-discovery and how crucial it is to disconnect from the outside world from time to time. Like Christopher McCandless, Emile Hirsch provides an excellent effort. His heartfelt acting will leave an indelible impression on you. When it comes to crafting films about isolation, Into the Wild is a one-of-a-kind film, but in a positive way. It features a lot of poignant moments that will make you cry.
4. Cast Away
Another film that deals with the issue of loneliness in a literal way is Cast Away. Tom Hanks plays the main character in this film directed by Robert Zemeckis. The plot of the film centers around FedEx systems engineer Chuck Noland, who had his life stolen away from him due to a tragic accident.
After an aircraft accident, he wakes up alone on a tropical island's shore. At first, he is upset, but then he realizes how few of his chances of ever going home are. After four years, Chuck has figured out how to live on his own, mending his dental health, catching fish with a spear, and forecasting the climate using a self-made calendar.
An vision of his love Kelly has kept his hopes alive all these years. When a fishing vessel washes up on the beach, Chuck seizes the opportunity to return home. As wonderful as the acting is in this picture, it also has a terrific story. While the film is mostly about survival, it also depicts what it's like to be alone in a strange place. If you're looking for an easy movie to watch, this is it.
5. The Lighthouse
The Lighthouse is a dark, dramatic, psychological thriller with some scary elements. Rober Eggers directed the film, which stars Robert Pattinson and Willem Dafoe in the key roles. The plot of this film takes place in the late 1800s when a timberman named Ephraim Winslow is sent to work as a lighthouse keeper for four weeks. He is indeed not, though, the only one present. Thomas Wake, an elderly and grouchy man, is in charge of the lighthouse. Two lighthouse keepers battle to save their sanity while living on this secluded and mysterious New England island.
The movie's whole production design revolves around the themes of solitude and monotony. Because the filmmaker may want you to feel cramped, you may feel uncomfortable. At times throughout the film, it appears like they are not the only guys trapped on the island, but that the audience is as well. It was filmed using a vintage black and white lens, which gives it a unique style. Both of the actors provide outstanding performances in the film's most emotional scenes.
6. Taxi Driver 
Martin Scorcese's film Taxi Driver is a crime thriller directed by him. Robert de Niro and Judie Foster feature in the key roles. The tale revolves around Travis Bickle, a psychologically disturbed ex-marine who has recently returned to New York City after serving in the Vietnam war.
He takes work as a midnight taxi driver, where he continued, almost compulsively, to ponder the harshness of life around him, and his loneliness and alienation become increasingly troublesome. In almost every part of his life, he is an outcast who is unable to develop emotional connections with anybody. Travis is unable to sleep night after night, so he seeks pleasure at the local pornographic emporiums and begins to fantasize about fleeing his miserable situation.
This film explores the feelings of loneliness and the horrors of war that several soldiers experience when they return to the real world, away from the sound of gunshots. The narrative, as well as the direction, are both stunning. It is a must-see for all movie buffs.
7. Where the Wild Things Are
Spike Jonez filmed the adventure movie Where the Wild Things Are. We follow Max, a little boy with a creative imagination who has become resentful because he has been mistreated. Max leaves home following a fight with Claire (his sister) and her friends, as well as a meltdown caused by his mother's attention being drawn to her boyfriend rather than him.
Max, who is now clothed as a wolf, flees both physically and emotionally to a location in his mind. This planet, which is positioned over the sea, is home to enormous wild beasts, including one named Carol, who shares Max's anger.
Rather than devouring him, the wild beasts befriend Max after he proclaims himself a king who can miraculously solve all of their problems. Even though some may mistake it for a children's film, this film includes a wide range of emotions and may be relevant to individuals of all ages. Spike Jonez has already addressed the concept of loneliness in his films, and Where the Wild Things Are is another illustration of his knowledge of the topic.
8. Moon
Duncan Jones directed the sci-fi film, Moon. The protagonist is played by Sam Rockwell. The plot centers on astronaut Sam Bell, who is reaching the end of a three-year contract to extract Helium-3, a key energy source, from the moon's far side.
Because his only link to the planet is through pre-recorded messages and his only aid is a computer dubbed GERTY, isolation begins to take an unpleasant toll on his mind only weeks before he is supposed to return home.
This puts in motion a series of circumstances that uncovers the horrifying truth about his goal. Another film that deals with loneliness in a literal sense is this one. It depicts the psychological effects of solitude.
9. Wild Strawberries
Ingmar Bergman directed the Swedish film Wild Strawberries. Many movie buffs regard it as a masterpiece. The film's protagonist is an elderly man who is forced to think about his lonely existence as a result of a road trip that helps him gain a fresh view of life. The premise of the film centers around Dr. Isak Borg, a 78-year-old distinguished physician, and researcher. He's chilly, detached, and heartless as a result of his existence. Due to his life's effort, he is on his way to receiving an honorary degree from a university.
While traveling with his daughter-in-law Marianne, who is presently separated from his son Ewald, he finds himself reminiscing about his past, particularly his 20s. He's also started having dreams that remind him of who he's become and where he'll be in the future. If you haven't watched it yet, do it immediately; you will not be disappointed.
10. Manchester by the Sea
Kenneth Lonergan directed and wrote the film Manchester by the Sea. Casey Affleck, Michelle Williams, and Lucas Hedges star in the key roles. Manchester by the Sea is a play about loss and how it may make a person feel isolated. Lee Chandler, a sulky and miserable handyman who is antisocial and has no feelings in his life, is the protagonist of the story.
Lee receives word that his older brother Joe has passed away from a heart attack. The fact that Lee has been chosen as the sole guardian of his nephew Patrick is then disclosed. Lee must handle his turbulent background, which has kept him apart from both his wife, Randi and the community where he grew up, while he and Patrick acclimate to their new lifestyle.
Loneliness is seen in a new way in Manchester by the Sea. It's also a visual pleasure because of the excellent cinematography. The entire film has a genuine feel to it and unveils events gradually. It will be a fantastic experience for you to see it.
There are moments when you'd rather be alone and disconnected from the rest of the world. You understand that being lonely and sad is difficult, but you still feel the desire to be alone for a time. Here was the wrap-up on the 10 Excellent Movies On Loneliness given above. Give us feedback in the comment section below.
Also, Checkout: 5 Best Business Advice That Michael Scott Gave Us In The Office

Source: TheBuzzPedia