Being a representative or national leader has some perks in itself. And one of them is having a house that one can only dream of! These luxurious houses with typical interior will definitely steal your heart as they stole mine!
We have rounded up all the data and have brought all the updated details about the most expensive homes that our politicians reside in. Find out if you have been fortunate enough to see any one of these!
10) Mahlamba Ndlopfu
Country: South Africa
Worth: $15.4 million
Built: 1940
The official residence of President of the Republic of South Africa was formerly known as Libertas. Designed by Architect Gerard Moerdijk in traditional style Cape Dutch. It is indeed breathtaking, surrounded by impressive gardens and is still a sight one cannot resist!
Fun fact: When Jan Smith was prime minister he arranged a national competition to find an architect to construct a new residence for the head of state.
9) Palacio de ALvorada
Country: Brazil
Worth: $21.5 million
Built: 1958
President of Brazil, Jair Bolserano is currently the owner of Palacio de ALvorada. It is located in the capital Brasilia and designed by Oscar Niemeyer. It is what we call a perfect home for a president and his family with cinema, games room, auditorium, medical centre, library, music lounge, a chapel and even a helipad!
Fun fact: It was the first government building in the new federal capital.
8) The White House
Country: North America
Worth: $40.8 million
Built: 1792
All the credit goes to George Washington for choosing this site! It consists of 132 rooms, 35 bathrooms,28 fireplaces and 3 elevators. The kitchen can serve up to 140 guests with a plated meal and hors d'oeuvres to 1000 guests!
Fun fact: White house has had different names since it was built some of them being an executive mansion, the president's palace and the president's house.
7) The Moncloa Palace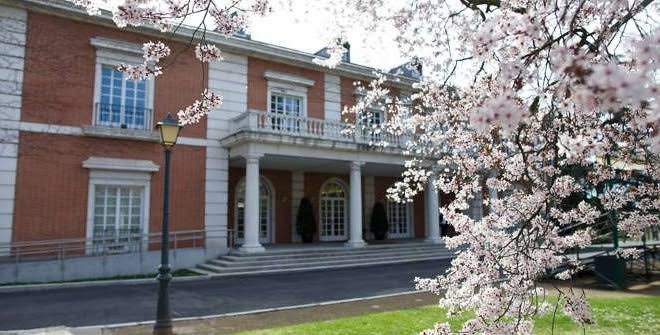 Country: Spain
Worth:$158 million
Built: 1947
It hasn't been the official presidential residence for very long. It became a residence in 1977 when the official residence was moved from the palace to Vietnamese floor. It was bought by Marquis of Caprio Gaspar de Arroyo Guzman and Elish. It consists of 16 buildings, a hospital and a bunker.
Fun fact: Originally Moncloa palace was a farm but because of its perfect location it was converted into a palace.
6) Presidential Complex
Country: Turkey
Worth: $710 million
Built: 2014
The current president of Turkey built an entirely new palace on the outskirts of Ankara. According to ecologists, it is an environmental blight and opposition stating it proves the president has autocratic tendencies. President feels that its a drive towards new Turkey.
Sankhaya presidential, the original mansion is home to the president and new palace is home to country's largest library with over 5 million books.
Fun fact: It was estimated to cost $350 million but it took $710 million for construction.
5) Kantei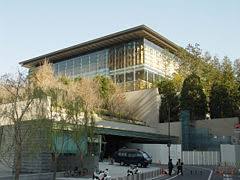 Country: Japan
Worth: $768 million
Built: 1999
Shushkante or well known as Kantei is the residence of Japan's president. It is not only a residence but also all daily duties of his cabinet are performed there, foreign leaders are entertained there and there is a national crisis management centre.
Fun fact: Only in 1885 it was decided that an official residence for prime minister was needed.
4) Quirinale Palace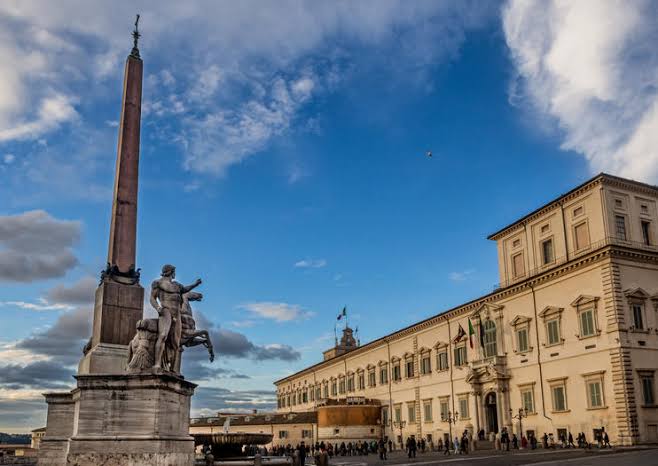 Country: Italy
Worth: $1.285 billion
Built: 1573
Woah, did you notice anything? We have hit that billion mark! It is one of the three official homes of the Italian president. It has served as the residence for thirty Popes, four Kings of Italy and twelve Presidents of the Italian Republic. Architect of this place was Domenico Fontana Carlo Maderno. The palace, in its totality, has 1,200 rooms. The palace grounds even includes the famous set of gardens laid out in the 17th century.
Fun fact: It is the 11th largest palace in the world in terms of area.
3) The Kremlin
Country: Russia
Worth:$1.38 billion
Built: Late 15th and early 16th century
Kremlin means citadel a fortress. Well, it is indeed monumental in size and is a city within a city. The official residence of Vladimir Putin, the president of Russia. Its history goes way back when prince Yuri, founder of Moscow had a wooden fortress built there. All of the thanks goes to Yvonne The Great for dreaming a capital to be as great as Constantinople. Architects of Italy were hired whose work still stands intact!
Fun fact: President chooses to live outside Moscow even have this beautiful official residence!
2) Cheong Wa Dae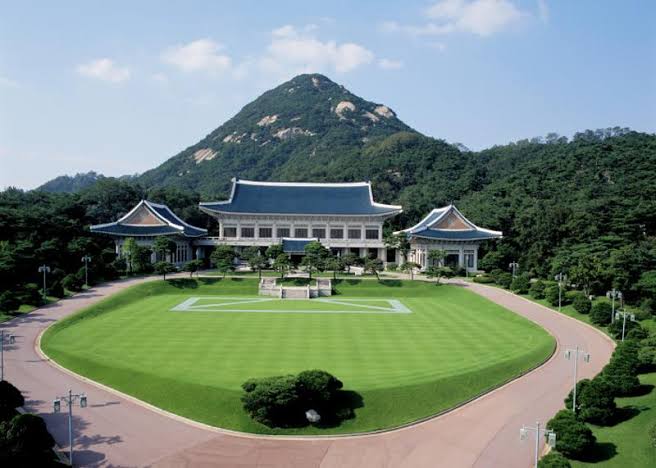 Country: South Korea
Worth: $1.5 billion
Built: 1989
When translated Cheong Wa Dae means pavilion of blue tiles. It is the official residence of South Korea's head of state, Moon Jae-in. Consisting of many buildings, Cheong Wa Dae is made mostly in Korean architectural style but with touches of modern architecture and facilities. Its complex sprawls across 62 acres.
Fun fact: Only after liberation, its name was changed twice, first it was changed to Jiang Mu dae and then to Cheong Wa Dae again.
1) Zhongnanhai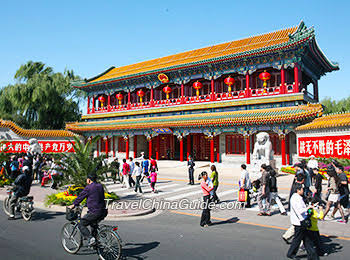 Country: China
Worth: $42 billion
Built: 1421
No palace or residence has ever come even close to the worth of Zhongnanhai! Its name means central and southern seas or lakes, referring to the two lakes found inside of the compound! It is the home of Politburo's standing committee members. Initially, in the 10th and 13th century it was built as a playground for the elites and their entourage.
Fun fact: Even on being the residence of committee members on paper, members prefer not to live there. 
Also Read:

Top 10 Richest Kids that can buy a whole candy shop if they wanted to