We're pursuing the aspirations that science fiction has sparked, and we're not far behind. Humans imagine and build ideas out of the aesthetic's void. Our long-ago science fiction thoughts will soon be manifested in the real world. This fast progress into a better tomorrow is both necessary and enticing.
The notion of flying cars is not new; in 1917, Glenn Curtiss, known as the "Father of the Flying Car," revealed the first experiment at such a vehicle.
His Autoplane was made of aluminium and had three 40-foot-long wings (12.2 meters). A four-bladed propeller at the back of the automobile was driven by the car's engine. The machine never flew in the true sense of the word, although it did manage a few brief glides. When George Jetson's flying car-like vehicle first appeared on American television screens in 1962, most of us wondered when we might get our own Concorde Space Wagon.
Kleinvison is a startup devoted to making the fantasy of flying automobiles a reality. Founded by Stefan Klein and Anton Zajac, revealed a working prototype of their hybrid car-aircraft, AirCar, which is powered by a BMW engine and operates on ordinary petrol.
Stefan Klein said it could fly 1,000 kilometres (600 miles) at a height of 8,200 feet (2,500 metres) and had already logged 40 hours in the air.
The transformation from automobile to plane takes two minutes and fifteen seconds. The prototype took two whole years to become working and cost "less than 2 million euros" (£1.7 million). According to Morgan Stanley, the flying vehicle industry may be valued at $1.5 trillion (£1 trillion) by 2040.
What does it mean for Traffic Congestion?
Congestion is an ongoing issue for transportation city development long-term viability. Drivers face delays, discomfort, and financial losses as a result of traffic congestion, as well as pollution.  Stopping and starting in traffic consumes more fuel than travelling at a constant speed on the open roadway. This increase in fuel usage costs commuters more money and adds to the number of pollutants emitted by automobiles. These emissions cause pollution and contribute to global warming. Not to mention the issue of road rage, which can lead to rash judgments and accidents.
Imagine a car that can just extend its wings and fly into the bright blue sky. Traffic congestion would be unimportant, and you would seldom be late for a crucial meeting. If air vehicles began to operate on renewable energy sources, as is planned, there would be a significant reduction in the strain on our environment. A cleaner environment is urgently needed, and the rate at which we are destroying the quality of life on our planet is worrisome.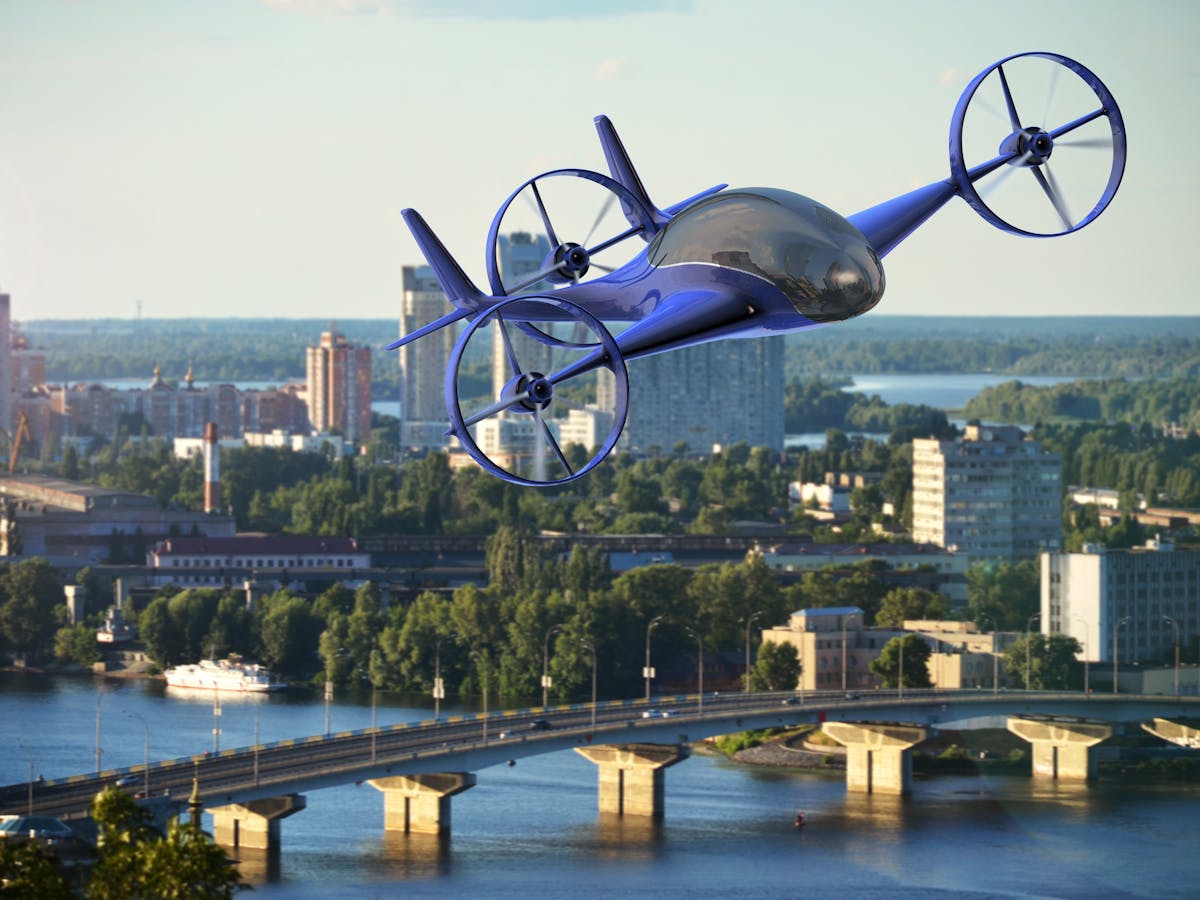 Fewer cars and more space could mean a reimaging of city spaces with a rise in parks and community spaces. Our cities look and function the way they do in large part because they are designed to accommodate cars and vehicles. The nature and magnitude of what's on the ground might alter if much of that capability is moved to the air.
Any plausible picture of flying cars is one in which the vehicles are self-driving, paving the door for a well-managed fleet of aerial vehicles. Airborne transit should be as efficient as commercial air travel once it is free of the wastefulness of human navigation, lack of efficient decision-making, and usual inaccuracies.
However, given how unprepared the world was for automobiles and how this revolutionised everything from civil engineering to how the ordinary family home is constructed, it's easy to see how the world may look quite different a century from now, with cars flying and residences with rooftop parking.
Also read: Rising Chip Demand And Significant Short Supply, A Growing Technological Concern