For millions of people around the world, traveling is one of their favorite things to do. Whether it's across the country, around the world, or just a hike in a park a few counties away, adventure runs in their blood.

Sound like any friends of yours?

For those that answered "yes," we figured we'd help you out with some gift ideas that could inspire their next motorcycle trip across the U.K. or ski adventure in the Alps. There's something for just about every adventurer.
5 For the Outdoorsy Types
If your friend starts their Saturday with electrolyte drink mixes before heading off to spend the day exploring state parks, mountains, and other outdoor fun, check out some of these ideas.

Waterproof camera

: They're going to be out in the beauty of nature; help them capture those moments without worrying about rain or water shots damaging their camera.
Extra pockets

: Purses and wallets just don't go hand in hand with canoeing and hiking, and an infinity scarf with a pocket or a bra pocket ensures they can carry their ID, money, and other important things no matter what they're doing.
Tumblers with handles

: They have to stay hydrated, and they'll be able to use this gift again and again. For the friend who keeps sustainability at the top of their mind and chooses to exclusively go with

sustainable travel options

, feeding into their sustainable morals is always a great gift. 
Water purifier

: The Steripen purifies water in 90 seconds, and if your friend runs out of their water reserves, once again, your gift could save their life.
Security

: Hopefully they never need it, but an adventure kit includes emergency supplies that could be the difference between life and death.
5 For The International Traveler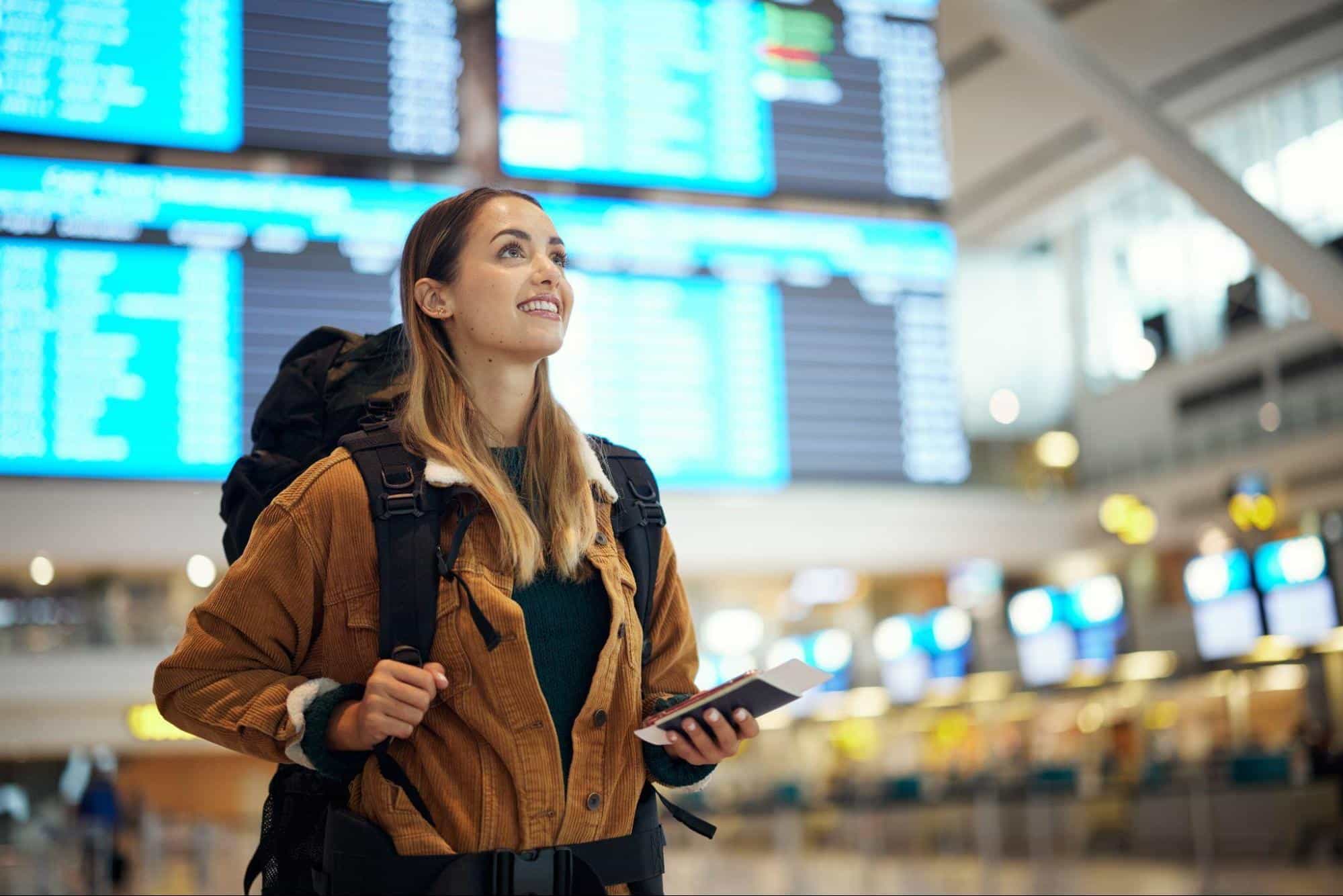 For the friend who never seems to be in one place for very long, there's a plethora of gift options to choose from. Whether they like to travel solo or with a partner, some of these gifts are sure to please.
International cooking class

: With platforms like AirBnB experiences, your gift recipient doesn't even need to step outside their home. Consider gifting a new skill with a virtual cooking class hosted by international chefs, so they can go on a culinary journey to a different country.
Language Translator

: For the adventurous who love to travel to non-English-speaking countries, a pocket translator can make communication with locals much easier.
Travel journal

: Help them document their travels in style with a beautiful leather-bound journal or a travel-themed notebook.
Packing cubes

:These will be a lifesaver for the organized traveler, making packing and unpacking a breeze.
Portable charger

: For those long days spent exploring new cities, a portable charger is an essential item to keep their devices charged and ready for the next adventure.
5 For The Adventure Seeker
For those friends who always seem to have something exciting planned, these gifts will fuel their thirst for adventure even more.
Action camera

: Whether it's surfing, mountain biking, or skydiving, an action camera will help capture all the adrenaline-packed moments.
Travel hammock

: Perfect for camping trips or even just a day at the park, a travel hammock is a lightweight and comfortable way to relax and enjoy the great outdoors.
Adventure book

: Give them some inspiration with a book on the world's most thrilling adventures, or even better, make it a personalized photo book of their adventures.
Travel gift card

: Give the gift of experiences with a travel gift card that can be used towards flights, accommodations, or activities anywhere in the world.

Adventure-themed clothing

: Help them show off their love for adventure with apparel featuring quotes or images related to their favorite activities, such as hiking, rock climbing, or skiing.
So there you have it—a list of gift ideas that are sure to please any travel enthusiast. Whether they prefer outdoor adventures, international trips, or adrenaline-fueled activities, there's something for everyone.