It has been 3,000 years since the caste system established the Hinduism hierarchy in India and 70 years since it was outlawed. Yet, women face an increasing amount of sexual violence on a daily basis. The more a woman is vulnerable the more she has to go through the trauma of sexual harassment and violence. Be it Dalit, Schedule cast, or any other.
The 19-year-old survivor, from the Dalit (Valmiki) community – also known as "untouchables" – was brutally assaulted and gang-raped on September 14 at a field near her home in Hathras district, 100km from New Delhi, died nearly two weeks after the attack. She was fighting for her life in the intensive care unit of a government hospital. Her tongue was cut and had multiple fractures in her body, said by the doctors. All the four accused who belonged to the upper caste have been arrested and sent to jail under the charge of gang-rape and murder. Unfortunately, this is not the first incident in which a woman was victimized because of gender and caste.
Below are a few from the n number of incidents against Dalits for sexual violence:
January of 2020, Gujarat
A 19-year-old Dalit woman from Modasa Gujarat went out to fill a form for a computer course and went missing. After investigation, it was been found that she was abducted by men from the higher-caste who raped, her, murdered her, and finally hanged her to show the whole incident as a suicide case.
May 2020, Rajasthan
A 17-year-old Dalit girl felt abdominal pain and was taken to the doctor. It was revealed that the girl was 17-weeks pregnant. Reportedly, around four months ago, the girl recalled, she was been gang-raped by three men in the mustard field in the same village.
August 2020, Lakhimpur District, UP
A minor girl went to the field to relieve herself. Apparently, the field was declared open defecation free. Two men just to punish the girl abducted her, raped her, caused several injuries to tongue and eyes, and at last strangled her to death to save themselves.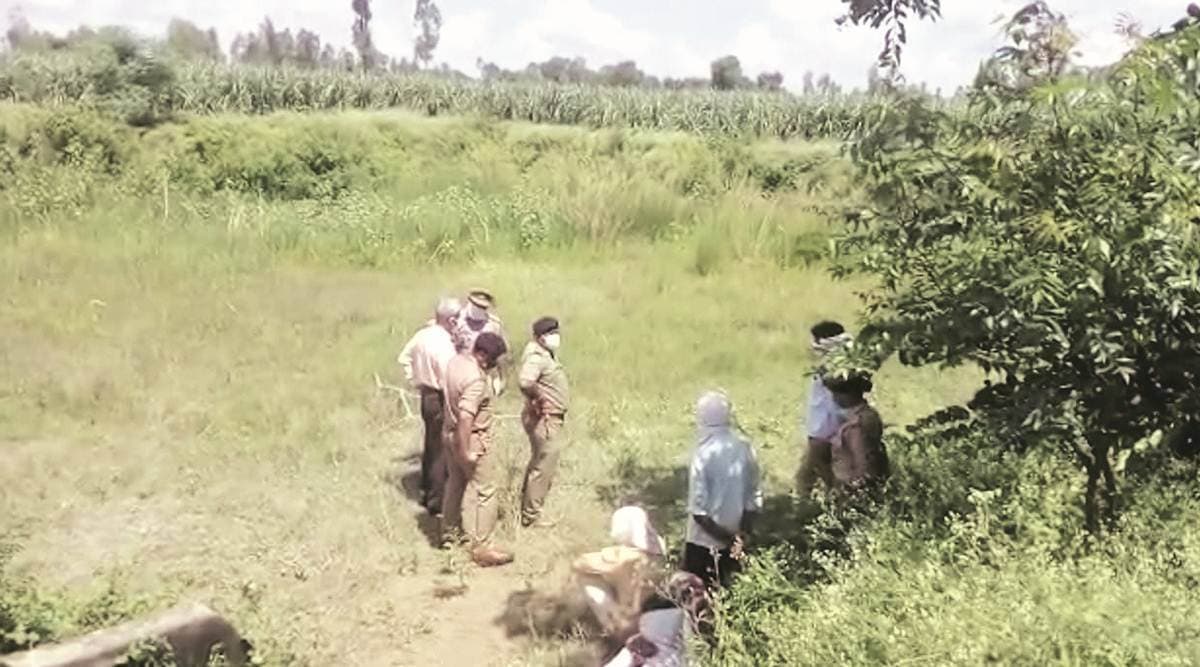 Mid-August 2020, Lakhimpur Kheri District, UP
Recently Lakhimpur was the Rape capital of UP. In the month of August, an 18-year Dalit girl went to school for an exam and scholarship form but never reached back home. After a few days, her body was found in dumped in a pond and mutilated by animals. After investigation, it's been found that she had been raped, killed, and dumped. It was not the only rape incident of Dalit in Lakhimpur over the span of two months.
August 2020, Bihar
A Dalit woman was raped by an upper-caste youth for over four months. The accused had threatened to kill her if she tries to report against him. After a few months, she found herself pregnant and informed her sister-in-law about the rape and her brother reported the case to the police.
December 2019, Unnao district, UP
A Dalit rape survivor was about to board a train to attend a court hearing on her gang-rape happened a year ago, December 12, 2018. Just then a group of five men which included two men who raped her set the woman on fire for filing a case. Reportedly, they brutally attacked and rebuke her. And then she was drenched with kerosene oil and set on fire. In fact, she kept trying to reach out for help and walked a kilometre in the burnt state to call the police herself. Unfortunately, the survivor was exposed to 95 per cent burn and injuries. Not to forget the MLA was the accused in the case and was supported by other politicians in the beginning.
The cases recorded here only cover those that happened in the past year. There are plenty of cases that happened and were gone unnoticed, some were not even reported. While some women who dared to report were punished for raising their voice.
'Untouchable' but violable
Media houses are often questioned for emphasizing the caste of the victim/survivor and accused involved in such crimes. These violations are part of a growing problem in India, where caste and gender-based inequality are nothing new but increasing by the speed of light and the people in power doesn't consider it a serious issue because why would they? The discrimination with these women mentioned above is in two folds– because they are born both Dalit and a woman. Rape has long been used as a tool to maintain power and discrimination because in the patriarchal society dignity power and respect lie in the dignity and sexuality of a woman and this has been clear as violence against Dalit women has been on the rise in recent years because there should be no kind of discrimination but just in theory and papers. Between 2007 to 2020, crimes against Dalits increased by 66 percent, while rape against Dalit women doubled, National Crime Bureau statistics suggest that over four Dalit women are raped every day. The National Campaign on Dalit Human Rights, an NGO, revealed that more than 23% of Dalit women report being raped. In fact, many of them have reported different and many instances of rape.
Rape Used As A Tool during the time of conflict be it a religion, caste or class conflict
For every Dalit women, violence is almost always associated with their caste positions and their safety rely on their behaviour. if they behave in pre-conceived norms and structure they might be saved but if they show dissent or question anything the scope of violence increase just then because as per the superior varna saviours they shouldn't forget their place in the society. Two teenagers were gang-raped and then murdered in the Katra village of Budaun district, Uttar Pradesh on May 27, 2014. The two girls, cousins, from the Dalit Maurya community, were abducted, gang-raped, and hanged from a tree in Katra Sadatganj. The girls' fault was just that they had asked their upper-caste employer to increase their salary by a mere sum of Rs 3. To teach them a lesson for questioning the employer, for forgetting their status, and to keep them in their limits (which is in control of upper cast male) her raped them. Ayushmann Khurana's Article 15 is based on the same case and showed the ugly reality of society. It also showed that it's not just the people but the people who swore to the constitution to stand by it are a part of this heinous act of maintaining the cast system because who doesn't enjoy power.
A report documented by Human Rights Watch revealed that landlords and the police often used sexual assault and other forms of violence against Dalit women to teach them not only "political" lessons but also to suppress their voice and crush dissent. In Laxmanpur-Bathe, Bihar, members of the Ranvir Sena raped and mutilated Dalit women before carrying out a massacre in 1997. To punish men who were hiding from the police, their Dalit women of the house and their women relatives have been arrested and raped in custody.
According to sociologist Sanjay Srivastava," besides being an exercise of power by upper-caste members, sexual violence is also a method used by upper-caste men to show lower-caste men that they were unable to "protect" their women – they use rape as a tool to stage a contest among men".
Failure of The Justice System
Saraswathi Menon, Director, Policy Division, UN Women, said that while caste-based discrimination was widespread in India there is, "a failure to implement laws and a tendency to minimize the gravity of the situation."
According to Rita Izsák, UN Special Rapporteur on Minority Issues, In her work, she found that violation against Dalit women is not restricted to physical abuse – due to higher discrimination, Dalit girls have lower literacy levels, higher drop-out rates, and because of all the fears they are prevented from pursuing an education.
"For Dalit women, there is no one to give respect or dignity," said a lawyer, identified only as Savita, in a publication of the National Campaign on Dalit Human Rights. "I don't agree that non- Dalit and Dalit women are the same. Caste makes a difference."
The conviction rate for rapes of Dalit women is under 2 percent, compared to the national conviction rate of 25 percent, which points to a gross imbalance in access to justice.
Empathy
After the Nirbhaya case, no hue and cry had broken out until a few months ago, when a 27-year-old veterinarian was gang-raped and fired to death in the southern city of Hyderabad. The news was widely spread on news and media channels because the Indian middle-class people can relate to her as she was a working woman from an urban community, from a middle-class family. She wasn't from a rural area, a Dalit, or from a lower caste.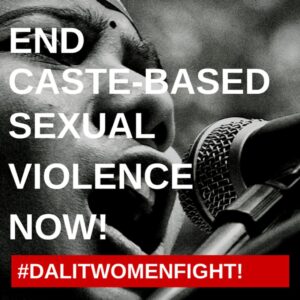 Our responses are equally biased. Our aggression and empathy depend on our sense of belongingness. People don't understand that rape or rape of Dalit is not just about a person or her cast or her identity but a bigger social problem. Today they are oppressed and when they will vanish then we too can be at their places. Charity begins at home and so is empathy. We should think from a more humanitarian and citizen's perspective and not from the sense of belongingness then only we can not choose selective aggression, dissent, and be loyal to ourselves and the values of the constitution.
So what do we do? Would it be over much for us to empathize with the traumatized rape victim and take a public stand against all rapes, and not just the rapes of those who are like us?