Look for a Safe, Reputable Casino
The first important point is to look for a casino where you feel safe. Looking for online reviews will let you find out which are reputable and highly rated for key aspects such as player safety and security, ease of use and fairness of the games.
A big selection of online casino games is also crucial, as we can see on the Betfair site. This casino has a live casino section where you can play the likes of roulette, blackjack, baccarat and game show-type games. It also contains a large section with slots, including Megaways titles, jackpot slots and the latest releases.
You'll also want to choose a casino where moving money in and out is fast and easy to do. This means looking at a variety of trusted payment methods such as debit cards and electronic wallets, so that your transfers are hassle-free.
Find a Game That Suits You
With so many games to choose from, it makes sense to look through the titles and choose one that meets your needs. Blackjack, baccarat and roulette are the three most commonly-seen table games and they each provide simple gameplay to get started with.
Each is available in a number of different versions, which introduce the likes of side bets, rule changes and special features. We can see a good example of this with Lightning Roulette, which includes multipliers on a certain, randomly chosen number on every spin.
 The emergence of game show titles has made the live casino experience even more varied. Titles such as Gonzo's Treasure Hunt, Money Drop Live and Spin a Win Live all add something extra to the casino experience with different ways of presenting the live betting experience.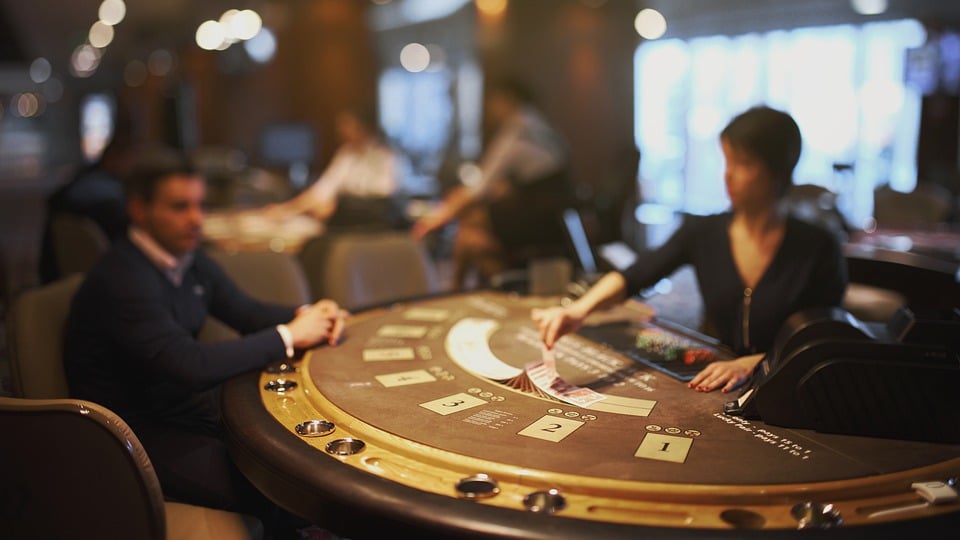 Place a Bet and Watch the Action
Once you know which casino and game to try, the next step is to place your wager. This is usually very simple to do, as you select the size of your stake and then what you want to bet on. For example, in roulette betting you just need to decide whether you want to choose a single number or a bet like red/black or odd/even that covers more than one pocket on the wheel.
In games like roulette and baccarat, you then simply watch the action unfold with no need to make any further choices. However, if you play blackjack then this game's rules mean that you'll be asked to decide whether to hit or stand, as well as having the choice of doubling down or splitting the hand in some cases.
The way that the live dealer carries out their work live on your screen adds to the appeal of these games. In particular, the game show titles often have lively hosts who look to make the time spent with them fun and memorable.
The popularity of live casino games is likely to keep on growing, as it's now so easy to find some to play and get started.
Also Checkout: Why Writing Skills Are Essential for Academic World