Movies have an inexplicable magical way of doing so much more than just entertaining viewers. Unbeknownst to many, it can enhance your well-being and boost your productivity in surprising ways. 
Whether you're a movie enthusiast or someone who enjoys an occasional film night, get ready to discover why indulging in your favorite flicks is not only enjoyable but also beneficial for your overall happiness and effectiveness in life!
What Type of Movies Should You Watch?
Everyone has different preferences when it comes to the movies they want to see. While some individuals favor breezy comedies or thought-provoking dramas, others enjoy action-packed blockbusters. It totally depends on your mood and the experience you're going for as to what kind of movie you should watch.
If you're feeling stressed or overwhelmed, watching a feel-good comedy like Jim Carrey's Bruce Almighty can be a great way to lighten up your mood and take your mind off things. Jim Carrey stars as Bruce Nolan, a TV reporter who reprimands God for not doing his job right, taking his place for one week. The funny plot of the movie will make you believe that laughter truly is medicine, as you reduce your stress hormones and release endorphins.
Alternatively, if you're seeking artful inspiration or want to explore deeper emotions, watching a well-crafted drama like the period-piece Pride and Prejudice released in 2005 might be more up your alley. These films often delve into difficult subjects involving human nature and can provide an opportunity for self-reflection.
Action or adventure movies, like Marvel's franchise Guardians of the Galaxy Vol. 3, can provide a fanciful escape from reality and everyday issues. They'll include heart-pumping scenes from elite high-speed motorcycle chases to intricate fight scenes that are impeccably choreographed like a highly-lethal dance. There aren't many experiences that can be as thrilling.
If you're a fan of mystery and suspense, then thrillers may be just what you need. Movies like Gone Girl will keep you on the very edge of your seat as they unravel intricate nail-biting plot twists that keep viewers guessing until the very end. 
Of course, there's no one-size-fits-all answer when it comes to choosing movies as it ultimately boils down to personal preference. Whether it's science fiction, romance, horror, or any other genre that piques your interest – go ahead and indulge yourself! Just remember that different genres evoke different emotions and cater to various tastes.
The Benefits of Watching Movies
Watching movies allows us to escape from reality and immerse ourselves in different worlds. This escapism can be incredibly therapeutic and provide much-needed stress relief. When we're engrossed in a captivating film, our minds are temporarily transported away from our everyday worries and responsibilities.
Moreover, movies often tell stories that resonate with our own experiences or struggles. These narratives can offer valuable insights into various aspects of life such as relationships, personal growth, and overcoming challenges. By relating to characters' journeys onscreen, we may find inspiration for our own lives and process different situations.
Furthermore, enjoying a movie with friends or loved ones fosters social connections and strengthens bonds between them. Sharing the experience of watching a film together provides an opportunity for discussion afterward, reinforcing interpersonal connections.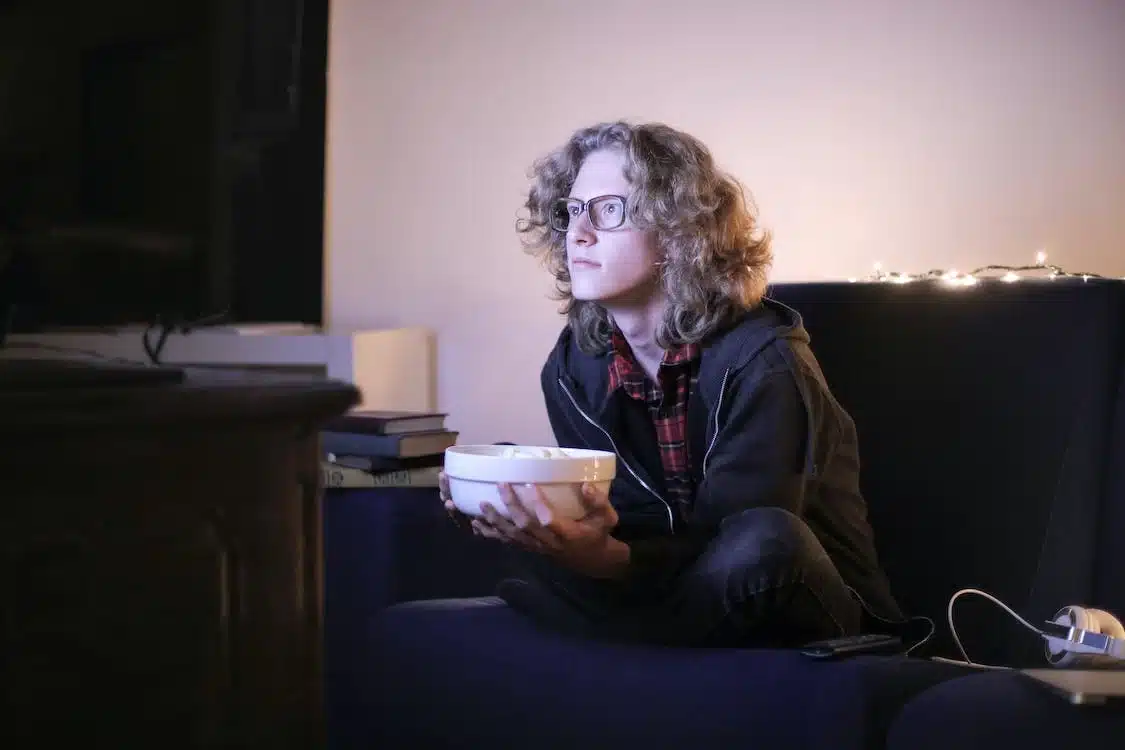 Lastly, movies also stimulate creativity by presenting unique visual aesthetics, soundtracks, and storytelling techniques. These elements inspire new ideas, perspectives, and approaches which can be applied in creative fields. So, next time you sit down with some popcorn, don't feel guilty about indulging in your favorite flicks-they might just be doing wonders for your overall productivity and happiness!
Tips for Getting the Most Out of Your Movie-Watching Experience
When it comes to watching movies, there are a few tips that can help you get the most out of your experience. For starters, choose a movie, and next – create an optimal viewing environment. Finding a comfortable spot where you can fully immerse yourself in the film without distractions by dimming the lights and turning off any unnecessary devices can also enhance your focus and make for a more immersive experience.
Before pressing play, take some time to read reviews or watch trailers to get an idea of what to expect from the movie. This will allow you to gauge whether it aligns with your mood or if it might be too intense for you at that particular moment. During the movie, put aside any distractions such as checking emails or scrolling through social media to allow yourself to become fully absorbed in the story unfolding on screen.
After watching a movie, take some time for reflection. Consider how the film made you feel – did it inspire new ideas, did it evoke certain emotions? Taking note of these reactions can help deepen your appreciation for the artistry behind filmmaking.
By following these tips and approaching each movie-watching experience with intention, you'll find that movies have much more potential than you might think and they can enrich our lives whilst offering moments of escape from daily routines.
Conclusion
Whatever your interests, there is something for you out there. Think about scheduling movie nights during breaks or as a reward for successfully completing duties; it will offer you something to look forward to. While watching movies can be fun, it's crucial to use moderation so as not to overdo it or let too much screen time have a detrimental effect on other elements of your life.
Consider watching your favorite movie the next time you feel like you need a creative boost or just want to unwind after a long day at work. Now that you know, you can watch movies for more than just entertainment – you can also improve your general wellbeing and increase productivity while doing so!