From trying to break free from the shackles of social description, cultural biases, tags so vulnerable, Indian women are now finally acknowledged, appreciated and admired for their roles in the sectors of sports, retail, education, technology and social work due to their creativity, determination and skills. 
Inspired by their hard work and their determination, here are 5 Indian sportswomen with unheard inspiring stories, who never gave up in their lives and became an example for our country.
1. Bhakti Sharma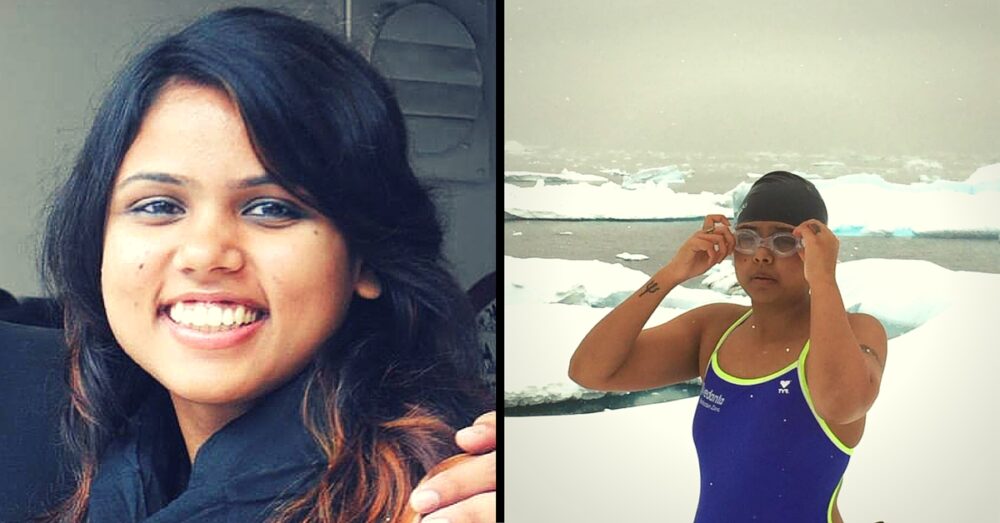 Bhakti is the youngest and the first Asian woman to hold the world record for swimming in the water of Antarctica. She has been awarded 'The Tenzing Norgay National Adventure Award' for swimming  2.4 kilometres in 41.4 minutes in frigid water as cold as 1 degree Celsius.
28-years-old Bhakti, belonging to the city of Udaipur, became the second and the youngest swimmer to swim in four oceans. Today she is popularly known as the 'Mermaid'.
The most inspiring thing about her is that she has been coached since the age of 2 by her mother Leela Sharma, who was a national medal-winning swimmer herself. Leela took the brunt of character assassination for her daughter by narrow-minded people for allowing her daughter to wear swimming costumes and every other stereotypical comment and believed in her and not the society.
2. Arunima Sinha
Arunima is the first Indian amputee to climb the Mount Everest. A national volleyball player had a tough time when she was given an ill-fated treatment that made her world turn upside down. In the year 2011, she was pushed from a running train for protesting against the chain-snatching attempt by hooligans. The incident left her in deep trauma and badly injured, one of her legs was amputated below the knee.
But amidst all this, what didn't break was her dream to climb all the continents highest peaks and hoist the Tricolour. She got in touch with Bachendri Pal, the first Indian woman to climb the Mount Everest who trained and helped her to climb the highest peak of Mount Everest. She had already climbed Everest in Asia, Kilimanjaro in Africa, Elbrus in Europe, Kosciuszko in Australia, Aconcagua in Argentina and Carstensz Pyramid in Indonesia.
For all the women, Arunima has this one thing which she always quotes that "Disabled are not the ones who are physically disabled. In fact disabled are the ones whose thoughts are wounded. Those who give up in life are the ones who are disabled".
3. Manasi Joshi
Manasi Joshi is an Indian para-badminton athlete who is at the world's second position. She was just six when she started playing badminton under the coach of her father. In 2011, she met with an accident while riding her motorbike and as a result, her leg was amputated.
Even after this, her courage did not break, she started to play badminton as a rehabilitation process. Now she is a winner of the silver medal in mixed doubles at the para-badminton world championship in 2015 and a bronze medal winner for India at the Asian Para Games in 2018. Besides, she even has a gold medal in women's singles in 2019 Para-badminton World Championship in Switzerland by her name.
4. Malathi Krishnamurthy Holla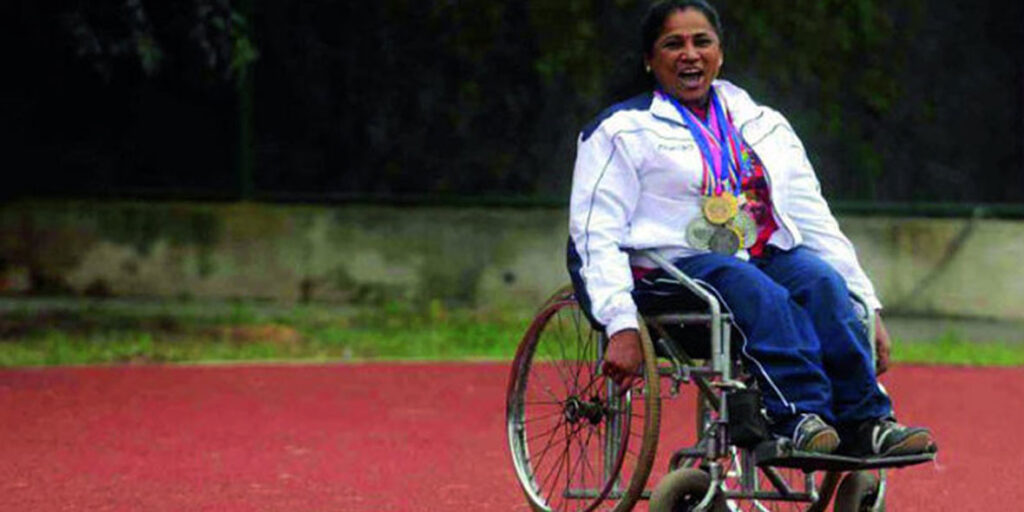 Malathi Krishnamurthy Holla is an international Para Athlete who has won over 400 medals for India. When she was an infant, she suffered polio, for which she had to undergo various therapies and multiple surgeries. Her ortho treatment followed various shock therapies for her to regain her lost strength.
Despite this, she has won 389 golds, 27 silvers and 5 bronzes at International and National events, most of them on a rented wheelchair. Still, at the age of 56, she is the fastest female Indian athlete on a wheelchair.
An interview quotes her saying "I don't think I am a disabled person. Of course, I am one, physically, but that is just one part of my body. My self-confidence is not paralyzed". She also adds that "I believe in reinventing myself and learning new things. The only disability in someone can be an inferiority complex".
5. Deepa Malik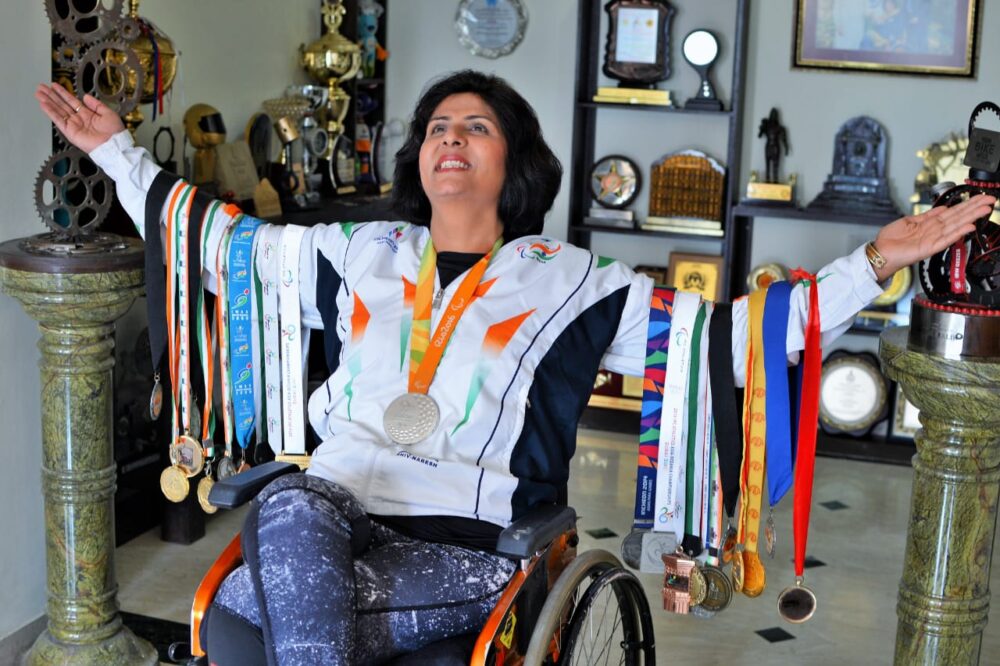 Deepa Malik is a first Indian woman athlete to win a medal in Paralympic Games. She has won a silver medal at the 2016 Summer Paralympic in Shotput. Besides, she has also won a gold in the Javelin at the Para Athletic Grand Prix held in Dubai in 2018.
If you read about her, there's this one thing that would have affected her entire career but she didn't let her determination fall off. She was diagnosed with a spine tumour when she was just 5 years old. Operating it would be either a do or die situation because the doctors said that if she survives, of which chances were rare, she will have to live all her life paralyzed.
Deepa said in an interview that "All I did was focus on my abilities beyond disabilities, picked up what I left with and celebrated life. The darkest night brought the best sunrise of my life. I got reborn on my 'wheelchair' stronger brighter in my new body which gave me a purpose and direction in life".
For more such stories from the sports world follow our Sports Section
For more, like us on Facebook or follow us on Twitter, Instagram  and Telegram
Also Checkout: 11 Bollywood Male Artists who deserve our appreciation