The world is progressing and for the better; the new glimmer of hope, Joe Biden, the US president-elect, and Kamala Harris, the Vice President-elect. Because of the status of the US, not just the country and the countrymen waited but the whole world did wait for the much-awaited change. Former Vice President, Joe Biden (The Democrats, the liberal) defeated the former President Donald Trump (The Republicans, the conservative), to become the 46th President of the United States.
President-Elect Joe Biden assures the American people that he will right the wrongs committed by the Trump administration. Everyone has an eye on how Joe Biden is going to achieve that.
Immigration policies, what will Biden do?
"Our nation shaped by the constant battle between our better angels and our darkest impulses," he said. "It is time for our better angels to prevail."
Immigration is the big issue people have their eyes on, during the Trump administration denial rates for new H-1B petitions for first employment soared from 6% in FY 2015 to 29% through the second quarter of FY 2020.
In Oct 2020, the department of labour raised salaries of H-1B visa holders and employment-based immigrants, the Department of Homeland security changed the definition of a speciality occupation and rules were established to place restrictions against companies whose H-1B employees work at customer locations. These regulations altered the immigration pattern and restricted H-1B visas.
Nearly 10.5 million immigrants remain undocumented, over 500,000 are of Indian origin. High skilled immigration is vital to America's growth. 80 % of full-time graduates in tech fields at U.S facilities are international students. Nearly 600,000 high skilled immigrants are operating in the U.S in every sector of the economy. Restricting Immigrants comes with the threat of companies moving those jobs out of the U.S and thereby shrinking the economy considerably.
Biden plans to raise the number of high skilled and H-1B visas and remove the limit on employment visas. These reforms will directly affect Indian professionals and the reversal of spousal work permit revocation implemented by the Trump administration will be a big relief for Indian families.
Asylum for refugees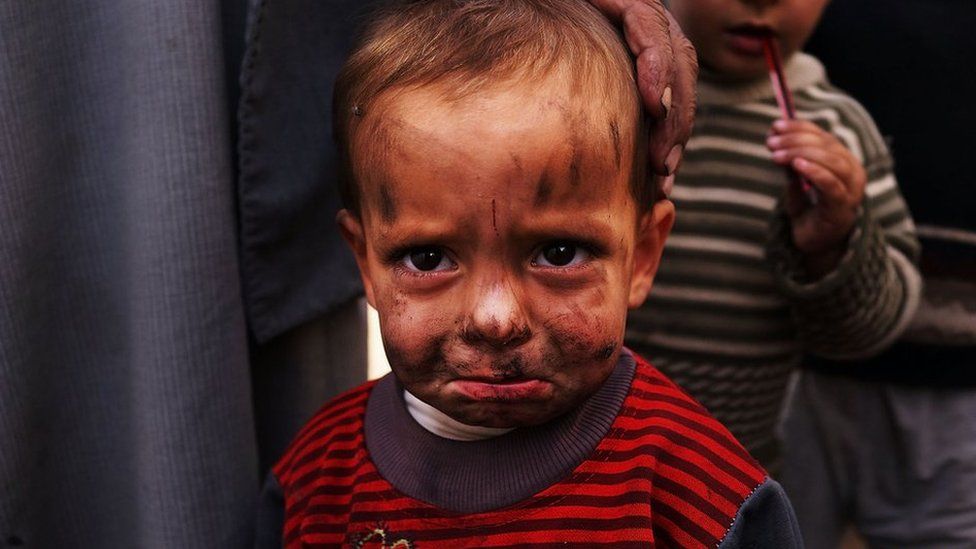 Trump administration separated children from their mothers, turned away people fleeing from horrible conditions and sent refugees back to a certain death they had escaped.
Biden has promised to admit 125,000 refugees annually and pledged to form a task force to reunite 545 children that Trump had separated from their families.
Refugees and asylum seekers require immediate attention, They cannot be put into detention centres that have no medical facilities and poor sanitation. Refugees have the right to a safe haven until at least their case is heard. Deliberately putting their life in further risk is inhumane and violation of basic human rights.
What will happen to DACA?
Trump Came hard after Obama's Deferred Action for Childhood Arrivals (DACA) program. it is an initiative that recognises non-US citizens with illegal presence in the country or who are brought in as children to qualify to stay in the country for two years and possible further renewal.
Biden has prioritised their safety and will decide whether maintaining the current program intact is the best strategy or a separate administrative method would function adequately.
The U.S – Mexico Relations and the big wall
Trump's signature promise was an absurd trillion-dollar U.S- Mexico border wall. President-elect Joe Biden has guaranteed to put a speedy stop to border wall construction. Billions were allocated from military projects to fund for trump's dream project. Biden told National radio this year "There will not be another foot of wall constructed on my administration, Not 1."
Unjustified 'Muslim Ban'
Joe Biden's first actions should be undoing all executive orders Trump signed that place unjustified restrictions on immigration, refugee acceptance and the most controversial ban on the admission of individuals from primarily Muslim countries.
13 countries were excluded from the list, most of them were Muslim majority or African nations.
Biden intends to rescind the travel ban on the first day of his presidency. "As president, I'll work with you to rip the poison of hate from our society to honour your contributions and seek your ideas. My administration will look like America with Muslim Americans serving at every level" he said.
Also Read, Top 10 Quotes By Newly Elected US President, Joe Biden